NEW YORK (CNNMoney.com) -- The devastation in Florida could happen anywhere. Here's what you need to know about your homeowners' insurance.
1: Check your policy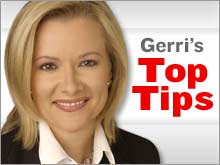 Unlike hurricane and flood insurance, tornado coverage is relatively uncomplicated. That's because wind events are covered under your homeowners policy, says Sue Nestor of the Independent Agents and Brokers of America.
"[With tornados] you don't have [the] storm surge and the massive flooding that comes with hurricanes," she says.
But it's always a good idea to dig out and review your policy. Even if you live outside "Tornado Alley," the area of the country that runs north from Texas through eastern Nebraska and northeast to Indiana, you are still vulnerable to tornadoes.
Kansas, Oklahoma and Texas may see more of these unpredictable and dangerous storms than other states, but the rest of the country also gets its share of twisters.
2: Get on the horn
Call your insurance company as soon as possible. Some insurance policies place a time limit on filing claims. The time limit does vary from state to state. Let the company know about the severity of the damage.
Jeanne Salvatore of the Insurance Information Institute says that insurance cases are prioritized. If your home was completely destroyed, you will get more attention than a home that had minor damage.
Make sure you give the insurance company all of your contact information. Make it as easy as possible for the company to contact you Salvatore advises. The amount of time it takes for the claims process varies widely, depending on the amount of damage and the size of the storm, according to Salvatore. It could happen immediately or take up to 6 months if it's more complicated.
3: Substantiate your loss
After a storm, you have to photograph any damage and other items you may have lost. Photos will assist when settling claims. Keep any receipts and records of people you speak to.
The better organized you are, the fewer problems you'll have. If you don't remember the value of some items, you can call your credit card company and ask them to send you a list of your purchases.
4: Be suspicious
If your home was destroyed by a tornado or any another disaster, be cautious about service providers who prey on disaster victims.
Don't be rushed into signing a contract with any roofing or building company. Instead, collect business cards and get written estimates for the proposed job. Beware of building contractors that encourage you to spend a lot of money on temporary repairs. Investigate the track record of any roofer, builder or contractor that you consider hiring.
Look for professionals and get references. You can also call the Better Business Bureau for help. Never give anyone a deposit until you have done your homework.
-------------------------------------------
How to save on your winter electricity bill
Cleaning Tip No. 1: Don't make your bed
Insurance you probably don't need
Gerri's Mailbox: Got questions about your money? We want to hear them! Send e-mails to toptips@cnn.com or click here - each week, we'll answer questions on CNN, Headline News and CNNMoney.com.