NEW YORK (CNNMoney.com) -- Fast-food chain Burger King announced Friday that it has begun the rollout of transfat-free cooking oil to its restaurants nationwide.
The company said it expects all of its restaurants in the United States to be using the oil by the end of 2008, and the rollout could be completed even sooner if more supply of the transfat-free oil becomes available.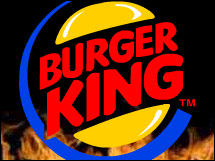 "In tests on over a dozen core items, consumers determined that products cooked in trans fat-free oil tasted the same or better than products cooked in the traditional oil," Russ Klein, Burger King's (Charts) president of global marketing, strategy and innovation, said in a statement.
The move follows in the steps of other fast-food chains that have pledged to eliminate trans fat from its menu, including McDonald's (Charts, Fortune 500), Wendy's (Charts) and Yum Brands' (Charts, Fortune 500) KFC.