NEW YORK (CNNMoney.com) -- Whole Foods Market Inc. said Tuesday its board of directors formed a special committee to conduct its own investigation into online posts made under a pseudonym by its CEO John Mackey.
Shares of Whole Foods (Charts, Fortune 500) fell 1.7 percent in extended trading following the announcement.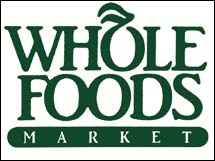 "I sincerely apologize to all Whole Foods Market stakeholders for my error in judgment in anonymously participating on online financial message boards," Mackey said in a statement. "I am very sorry and I ask our stakeholders to please forgive me."
The organic grocer hired the firm of Munger, Tolles & Olson LLP to advise it during its internal investigation.
The company said the Securities and Exchange Commission has also opened an informal inquiry into online posts.
Last week, Whole Foods disclosed the postings as part of a document made public by the Federal Trade Commission over its suit to prevent a $565 million deal to buy rival Wild Oats Markets (Charts) from going through.
Mackey posted comments on Yahoo's (Charts, Fortune 500) stock forum under the alias of "Rahodeb" including the suggestion that Wild Oats was not worth buying and often praised Mackey's work.