NEW YORK (CNNMoney.com) -- The dollar fell to record lows against the euro Friday, which traded at a fresh peak of around $1.3839, while bonds gained, sending the 10-year yield below 5 percent for the first time in more than a month.
The dollar hovered near a record low against the euro on lingering worries about the U.S. housing market. The U.S. currency limped after Federal Reserve Chairman Ben Bernanke on Thursday said losses on subprime loans could hit $100 billion and threaten consumer spending.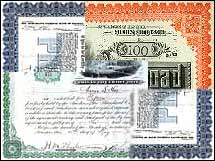 The 10-year benchmark Treasury gained 18/32, or $5.62 on a $1,000 note, to yield 4.94 percent, down from 5.02 Thursday. The last time the yield was below 5 percent was June 6, according to information from Thomson Baseline.
The 30-year bond gained 27/32, or $8.43 on a $1,000 note, to yield 5.05 percent, down from 5.11. Bond prices and yields move in opposite directions.
The five-year bill added 12/32 to yield 4.83 percent, while the two-year gained 4 ticks to yield 4.77 percent.
On the data side, permits for residential buildings have collapsed to their lowest level in a decade, while homebuilder sentiment continues to plummet. At the same time, troubled mortgage investments have led to a string of incidents that have made markets leery that capital might dry up.
A far-flung hedge fund blow is now hitting close to home as Australia's Basis Capital warned investors they may only get half their money back. The fund was hard-hit by subprime mortgage woes in the United States.
Meanwhile, S&P on Thursday slashed the ratings on a string of mortgage securities.
The market will look to existing home sales, crude inventories and consumer sentiment reports for direction next week. No economic reports are on tap Friday.
The dollar weakened against the yen, too, buying ¥121.37, down from ¥122.07 Thursdays.
--from staff and wire reports.