(Fortune) -- Friends, many of you have e-mailed me questions about whether, and how, to ask an employer to cover the cost of relocating to take a new job. So I thought you'd be interested to hear the results of a new study that suggests that, if you're not finding the job you want in your hometown, it might pay to expand your search to a different city or state.
Consider: One in three employers say they have recently paid moving expenses for a new employee, according to a new poll conducted by Harris Interactive for CareerBuilder.com and Apartments.com.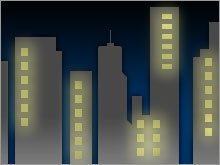 Indeed, thanks to the current talent shortage, 14% say they're more willing to pay moving expenses this year than they were in 2006. Asked how much they'd spend to relocate a new hire, 40% said more than $1,000; about one-third said more than $2,500; and one in ten would pony up $10,000 or more.
"Job seekers shouldn't be afraid to ask about relocation expenses," says Rosemary Haefner, vice president of human resources for CareerBuilder.com. "The key to getting the best deal is really showing the hiring manager how much of an asset you'll be to the company, so that interviewers view spending money on relocating you as an investment rather than an expense."
Among the 5,272 employees interviewed for the study, 42% said they've moved to another city at least once in their careers so far, and 32% have pulled up stakes and relocated to a different state or region. Of those, 31% say their employer picked up the tab for moving expenses.
It seems an even larger number of people would pack up and move if the opportunity arose: 59% of the employees surveyed said they would move to a new city, and 44% would relocate to a different state or region. The top five states employees would move to, given the chance: Florida, California, Arizona, North Carolina, and Colorado.
So let's say you land a great job offer that would require you to move. How do you negotiate to have your expenses covered? Haefner offers these tips:
Have research on your side. "Get quotes from movers, and find out the difference in the cost of living between your area and the area where the job is located," she says. "Knowing these numbers can help you, because it shows the employer that you're interested in getting the best deal for both you and the company."
Doing your homework also gives you a basis for determining whether the amount the employer offers you to relocate is too low (or too high).
Wait for the right moment. Don't bring up relocation expenses until you have a firm job offer in hand. Then ask if the company is willing to include the cost of moving in your pay package, and ask for a range of how much they're willing to spend.
Express your enthusiasm. "Don't take for granted the importance of expressing how much you want the job, and how excited you are at the prospect of joining the team," Haefner says. If you want an employer to consider your moving expenses as an investment, you don't want to seem to be dragging your feet.
Asked about the type of accommodations they chose in their new hometowns, 41% of people surveyed who have moved for a job said they rented an apartment, while 36% bought a house right away, 5% initially stayed in a hotel for an extended period, 4% purchased a condo, and 16% said they made other arrangements (such as staying with friends or relatives). Renting first makes sense, since it gives you time to get to know the area before committing to a purchase.
One further tip, from Apartments.com senior vice president and general manager Kevin Doyle: Stay organized.
"When you're moving to take a new job, time may not always be on your side," he says. "So you need to plan ahead as much as possible. Create a file that includes your job offer, a detailed timeline for the move, important contact information, and any necessary documents" - and, instead of loading it on the moving van with the rest of your stuff, keep this file with you.
Have you relocated for a new job? Did your employer pay for the move? What tips do you have for negotiating relocation expenses? Post your thoughts on the Ask Annie blog.