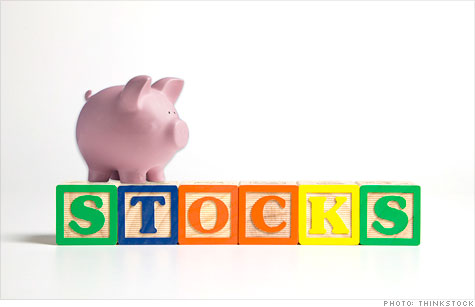 (Money magazine) -- Letting a colleague front-run his stock purchases wasn't Warren Buffett's best idea -- but few can touch his results.
Faster
Buy Sequoia (SEQUX) (three-year annualized return: 5.1%). Founded by Buffett's late friend Bill Ruane, this fund chooses its 25 to 35 stocks (including Buffett's own Berkshire Hathaway) according to The Man's principles -- like low prices and trustworthy management -- and has "a great track record," says Morningstar analyst Michael Breen.
Time it takes: Minutes.
How much it costs: The expense ratio is 1.0%.
Cheaper
Check out value ETFs. You could buy Berkshire Hathaway (BRK.B) -- but Buffett, 80, won't be at the helm forever. For a long-term play, investigate ETFs that buy bargain-priced stocks, as he does. One example: Vanguard Value ETF (VTV), which tracks the MSCI U.S. Prime Market Value Index of 750 companies.
Time it takes: About an hour to suss out the ETFs and buy.
How much it costs: Vanguard Value's expense ratio is 0.12%.
Better
Find Buffett-like stocks yourself. It's hard -- but doable. Go to the premium screening tool on Morningstar.com's stock page and click on the preset screen for "Warren Buffett stocks." You'll get a list of more than 300 companies with strong competitive advantages, consistent free cash flow, and high returns on equity. Narrow down the list by using more of Buffett's criteria (learn about them by reading his letters at berkshirehathaway.com). Dig into analyst reports to finalize your picks. Three candidates turned up by Paul Larson, Morningstar's equity strategist: Exelon (EXC, Fortune 500), Wells Fargo (WFC, Fortune 500), and Western Union (WU, Fortune 500). All trade at discounts of 30% or more to what Morningstar thinks they're worth.
Time it takes: How does infinity sound?
How much it costs: $185 a year for a premium Morningstar membership.