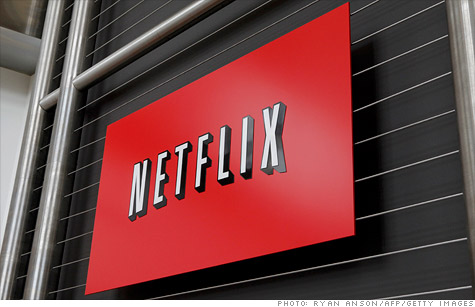 NEW YORK (CNNMoney) -- Netflix is rapidly expanding its international service, with plans to launch in 43 countries in Latin America and the Caribbean later this year.
The new markets -- which include Mexico, Central America, South America and the Caribbean -- will give those members access to Netflix content in Spanish, Portuguese or English. They'll be able to watch "American, local and global TV," Netflix said Tuesday.
The new markets will be streaming-only -- which is Netflix's plan for all international markets, a company spokesman said.
Netflix (NFLX) launched its instant streaming service in the U.S. in 2007, eight years after it launched its DVDs-by-mail service. U.S. Netflix customers can buy a streaming-only subscription for $7.99 per month, or mix streaming and mailed DVDs under plans starting at $9.99 per month.
Netflix made its first international foray in Canada late last year. The company has said for months that it was planning to soon launch in two more international markets.
The Canadian market has been somewhat slow going. In Netflix's first-quarter earnings report, it said it ended the period with about 800,000 Canadian subscribers -- the low end of company forecasts. Netflix said it expects to have 1 million subscribers by the end of the summer.
Canadian telecoms' severe bandwidth caps make streaming video very expensive in the nation.
Netflix had previously said it expected $50 million in operating losses in the second half of the year in the international sector. But in its first-quarter report, it upped that forecast $50 to $70 million in losses -- "which we are comfortable with given the size of the opportunity."