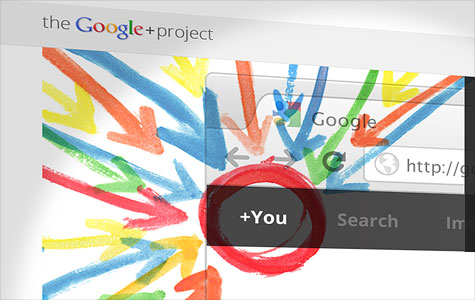 NEW YORK (CNNMoney) -- If Google+ wants to be the next Facebook, it has to capture the key demographic that drove Facebook's early growth: college students, who blast out status updates and multimedia messages about as often as they blink.
The new social networking venture is still in trial mode with a limited number of users, but a swarm of twentysomethings are already kicking its tires. It's the features that Google (GOOG, Fortune 500) pitches as unique -- the detailed privacy controls of "Circles" and the "hangout" group video chat -- that have college-aged users the most intrigued.
"The ability to have more control over who sees my profile and activity is certainly a major plus," Harsh Sinha, a finance and computer science major at New York University, says of Circles. "It addresses a big concern."
Privacy is one area where Google -- despite its past stumbles -- may have an opening to edge past its rivals. Rachel Kraus, a recent graduate of Stanford University, says she started off with a higher regard for Google than its competitors: "I saw Facebook and Twitter as marketing tools, not social networks for my benefit," she says. "But I joined Google+ immediately because I trust that Google makes its products for the benefit of Internet consumers. Even the data they give away seems unobtrusive, and actually makes being on the Internet more efficient and specific to the kind of information I'm consuming."
Google+ is also appealing to those drawn to a clean slate. "Now that we have all learned what a social network really is, and realized that it doesn't really help to have 1000+ friends, I look forward to starting afresh with Google+ by only adding the people that I regularly keep in contact with," says Kim Saloner, a psychology major from Stanford.
But prying people away from their existing social networks won't be easy.
"Most people already have a Facebook that is well established," says Sinha from NYU. "They need a reason to divide their time and online lives."
Count Jenny Wales, a product design major at Stanford, among those who don't want to make that effort.
"No matter how much better or different Google+ is, there is no replacement for the five years of people, photos and comments I have access to on Facebook," she says. "I like that I can read about and relive those memories on Facebook."
Right now, college students are the youngest users Google is targeting: Google+ is restricted to those 18 and over. A Google spokeswoman said that rule will remain in place "until the right teen safety features [are] in place," so that younger users "are not seeing content they shouldn't be seeing."
One of Google+'s most popular users is right in its demographic sweet spot: 27-year-old Facebook founder Mark Zuckerberg. With more than 44,000 followers, he's currently the most-followed member of Google+ -- and, amusingly, he's using it more aggressively than some of Google's leaders. Zuckerberg has added almost 70 people to his Circles. Google co-founders Larry Page and Sergey Brin have attracted thousands of followers, but have listed zero members in Circles they've created.
With Facebook, Twitter and scads of other social networks competing for users' attention, Google+ has an uphill fight ahead. But it's got one major weapon in its corner: Ubiquity. Especially for students and young professionals, Google's vast network -- extending from its search box to its fast-growing flock of Android devices -- is almost inescapable.
"Other than Facebook, most of my other online activities revolve around Google -- search, calendar, e-mail, documents," says Saloner, the Stanford psychology major. "If I can incorporate my social network into that, I would happily drop Facebook."