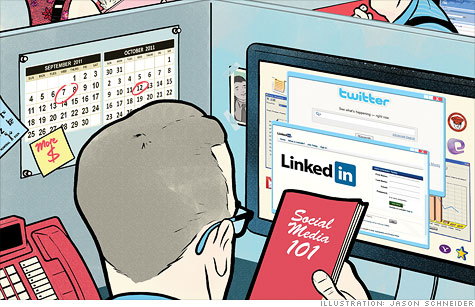 (MONEY Magazine) -- 1. Aim for a better raise
The trend: Fall is budget season, when employers plan compensation for the coming year. HR association WorldatWork projects raises will average 2.9% in 2012 (4% for top performers). And pay hikes for promotions will average 10%, vs. 7.6% in 2010, says compensation data provider Culpepper & Associates.
What to do: Remind higher-ups of your value by visibly helping to advance key goals. "Cost cutting and doing more with less were big a few years ago. Now branding and digital initiatives are the huge priority," says WorldatWork's Jeff Chambers.
To promote your cause, send your boss specific proposals to meet top objectives, volunteer for related projects, and send periodic updates on your progress.
2. Hone key skills
The trend: New, specialized skills are in high demand and can help you keep your job, move up, or land a new gig, says Stephen Viscusi, author of "Bulletproof Your Career."
What to do: Expertise in project management, social media, and app development is especially prized now, says Viscusi.
LinkedIn's new Skills tool (go to linkedin.com, click on "More," then "Skills") can help you identify the kind of know-how that's needed most in your field. Your company may cover the cost of training or find low-priced classes via industry groups.
3. Assess your prospects
The trend: Budget season is also when companies make hiring and firing decisions. Only 11% of firms anticipate layoffs, reports the Business Roundtable, though hiring looks to stay sluggish.
Send the Help Desk your career questions.
What to do: Become more promotable and marketable by seeking assignments in fast-growing parts of your business. Also kick networking into high gear, advises Mark Anderson of ExecuNet, and use tools like Twitter's job search engine (twitjobsearch.com), which tweets thousands of openings daily.