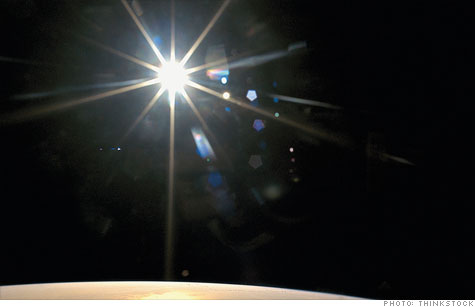 Research firm Morningstar's most recent addition to its famous mutual fund ratings looks at more than past results.
(MONEY Magazine) -- The star rating conferred by the research firm Morningstar is a popular shorthand measure of a mutual fund's quality. Unfortunately, it's a seriously flawed tool for trying to pick tomorrow's winners.
Stars are based purely on performance, and past returns aren't a reliable guide to the future.
Last year Morningstar launched a new rating to sit alongside the stars. Now some funds will also get scores of gold, silver, bronze, neutral, or negative.
In contrast to the quantitative stars, the medals and raspberries are handed out based in part on the judgment of Morningstar's analysts that the funds will (or won't) outperform most peers over the long run.
Compared with the stars, the new system is a step forward. "It at least gets investors looking at more meaningful criteria than past performance," says Colorado Springs financial adviser Allan Roth. Here's a look at those criteria.
People and process: Morningstar sizes up a fund's investment team and its experience, as well as the rigor of its investment strategy.
An example of a process Morningstar likes: The manager of Harbor Capital Appreciation identifies fast-growing companies by focusing on unit sales rather than overall revenue.
A process Morningstar pans is the one at negative-rated DWS International, which relies on a database of ratings by outside analysts to choose stocks and doesn't have much of a track record.
Parent company: Does the management firm look out for shareholders? Companies earn points for things like closing funds before they grow too large and avoiding trouble with the SEC.
Price: Costs remain the best predictor of future performance: The lower the fees, the more of the return you keep.
Performance: The analysts still give some weight to returns, with a focus on the long run.
So far Morningstar has rated 447 funds, awarding more than 30% of them gold.
That sounds like a generous grading curve, but Morningstar's Russel Kinnel says the win rate will come down as more are scored. "We're starting out with some of the bigger, better-known funds, which have been more successful," says Kinnel.
Should you rely on Morningstar's new ratings?
Gold funds are a good place to start a search, but bear in mind the ratings' inherent subjectivity. (In fairness, that goes for our own MONEY 70 list too.)
Despite Morningstar's effort to downplay returns by making it just one criterion, a great track record makes people and process criteria look better too. After a few lucky years, a manager whose process seemed erratic may start to look like an out-of-the-box thinker. It's easy to put a halo on a winner.
Do you know a Money Hero? MONEY magazine is celebrating extraordinary efforts by everyday people to improve others' financial well-being. nominate your Money Hero.