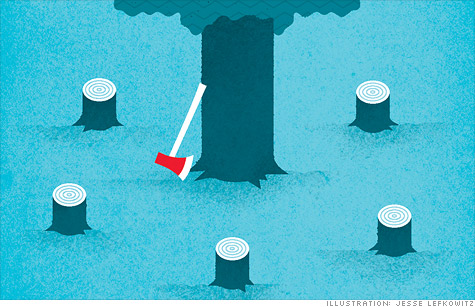 Taking Social Security later rather than sooner can boost the size of your retirement benefits.
(MONEY Magazine) -- Americans have gotten the message that patience pays, at least where Social Security is concerned.
The "take-up rate" -- the percentage of people eligible to sign up for Social Security who choose to start collecting benefits -- dropped to 26.9% last year, the lowest it's been in 35 years.
That's down from 30.8% in 2009, when the jobless rate for people age 62 or older doubled from pre-recession levels, and many of those workers ended up claiming Social Security before their full retirement age as a supplement or substitute for unemployment benefits.
Taking Social Security later rather than sooner is usually a good move, since waiting can boost the size of your check by roughly 8% for each year you delay between ages 62 (the earliest you can claim) and 70 (after which there's no advantage to delaying). (See also: Why should I wait past age 62 to start collecting?)
"If you're fortunate enough to be able to work longer and you don't hate your job, waiting to claim Social Security is one of the best things you can do to improve your retirement security," says Urban Institute retirement expert Richard Johnson.