U.S. stock futures were little changed Tuesday, as worries about Europe and the global economy kept investors sidelined.
Oil prices fell for the second day in a row, after plunging more than $3 in less than a minute during Monday's trading session. The U.S. Commodities Futures Trading Commission is reportedly investigating the cause, which left many traders scratching their heads.
Uncertainty over whether Spain would request a bailout, or even qualify for one, was dampening any enthusiasm investors had over the ECB's recent announcement that it would be willing to buy sovereign debt, pending certain conditions. But a report from Germany showing a jump in investor confidence helped offset some of the pessimism.
"After more than a 3-year stretch of almost non-stop growth and an impressive average quarterly growth rate of 0.7% QoQ, the German economy is finally approaching a landing. A soft, and not a hard, landing," said Carsten Brzeski, an economist with ING Bank in London, in a client note.
The euro lost ground against the U.S. dollar, but, at $1.30, still remains at a five-month high. European stocks slid between 0.7% and 1% in midday trading.
Asian markets remained under pressure as investors worried about U.S. trade relations with China. This week, a territorial dispute heated up over a small group of uninhabited islands claimed by both Japan and China. Asian markets ended lower with the Shanghai Composite dropping 0.9%, the Hang Seng in Hong Kong sliding 0.3% and Japan's Nikkei falling 0.4%.
On the domestic front, FedEx (FDX) reported better-than-expected earnings. But the delivery company cut its outlook for the rest of the year and said it would raise shipping rates, citing pressure from "weak global economic conditions."
FedEx is often considered a bellwether for the global economy due to its size, worldwide presence and its role in shipping. The company had already cut its earnings forecast earlier this month.
Other signals on the state of the economy included the Commerce Department's second-quarter data on the nation's current trade deficit, which fell from $133 billion to $117 billion. A Treasury Department report at 9 a.m. ET will show the most recent foreign purchases of Treasuries in July.
Also on tap is a monthly report on builder confidence from the National Association of Home Builders, which will be released at 10 a.m. ET. The index is expected to come in at 38, up from 37 last month, according to a survey of analysts by Briefing.com.
That report may attract greater attention this time, because it follows the Federal Reserve's announcement last week of its plan for a third round of quantitative easing -- or QE3. The plan consists of buying $40 billion of mortgage-backed securities each month for an undetermined amount of time.
But whatever market excitement came from that has largely sputtered off, with U.S. stocks closing lower Monday.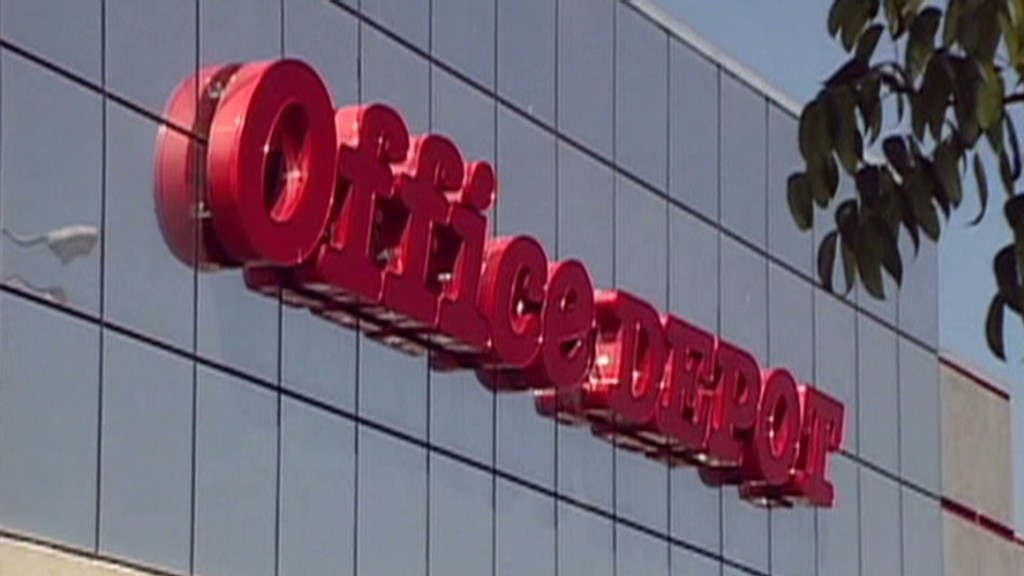 Companies: British soccer club Manchester United (MANU) will report its first financial results as a public company Tuesday.
Apple (AAPL) shares remained above $700 in premarket trading. The stock crossed that key level after hours Monday, after hitting an all-time trading session high, following strong early sales data for the iPhone 5.
Shares of AMD (AMD) fell more than 7% in premarket trading after the chip maker revealed Monday that its chief financial officer was stepping down.
Currencies and commodities: The dollar strengthened against the British pound, but weakened against the Japanese yen.
Gold futures for December delivery dropped $11.10 to $1,759.50 an ounce.
Bonds: The price on the benchmark 10-year U.S. Treasury rose, pushing the yield down to 1.80% from 1.84% late Monday.