It's a new week but the same story for U.S. markets, as the focus remains squarely on the fiscal cliff negotiations in Washington.
With the number of negotiating days dwindling, things look grim. Instead of hunkering down and talking in private, key players spent Sunday slinging blame on television -- never a good sign.
No major corporate results are due Monday, though reports will be released in the morning on construction spending and manufacturing, as well as on November auto sales. Stock futures were slightly higher Monday.
Among the movers in early trading, shares of computer maker Dell (DELL) jumped more than 5% after Goldman Sachs (GS) upgraded its stock from sell to buy.
Shares of Yahoo (YHOO) edged lower after a civil court in Mexico issued a non-final judgment of $2.7 billion against Yahoo Inc. and Yahoo de Mexico, S.A. in a breach of contract lawsuit related to a yellow pages listing service.
Bank of America (BAC) shares rose following reports over the weekend that the bank was backing down on instituting new fees this year that would have impacted more than 10 million customers.
Shares of BlackBerry-maker Research in Motion (RIMM) slipped after being downgraded to sell by Canaccord Genuity.
U.S. stocks ended November with a thud, as investors remain sidelined by the political gridlock.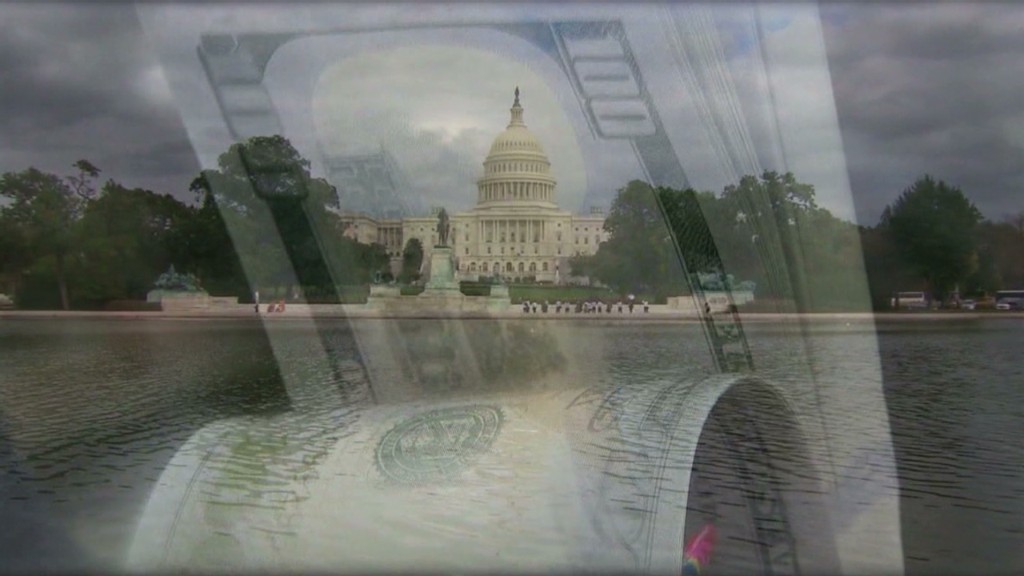 Fresh positive data on China's manufacturing sector gave Asian markets an early boost. But fiscal cliff fears weighed on markets in the region. The Shanghai Composite lost 1.0%, the Hang Seng declined 0.9% and the Nikkei posted a small gain.
Related: There's hidden value in CASSH
European markets were higher, taking some comfort from the positive news out of China, and signs of an easing of the eurozone crisis as Greece announced details of a debt buyback linked to its revised EU-IMF rescue.
The dollar lost ground against the Japanese yen, British pound and euro.