U.S. stocks closed slightly higher for a second day Thursday, thanks to strength from the technology sector, including Apple's 1.6% rise. But the gains were limited as investors refrained from making big bets as long as the fiscal cliff remains unresolved.
The Dow Jones industrial average and S&P 500 rose 0.3%, while the tech-heavy Nasdaq added 0.5%.
President Obama told members of the Business Roundtable on Wednesday that there has been "some movement" on the Republican side toward allowing rates to rise on high-income taxpayers. If this continues, he said, "we can probably solve this in about a week."
If lawmakers fail to strike a deal before the end of the year to avert the $500 billion in scheduled tax increases and spending cuts, they risk pushing the U.S. economy into recession.
"Normally, the markets like certainty," said Doug Cote, chief market strategist at ING Investment Management. But investors "are unlikely to react positively" to what appears to be the country's first "scheduled recession, absent Congressional action," Cote said.
Investors also continued to keep an eye on the latest labor reports leading up to the closely watched monthly jobs report due Friday. The Labor Department reported Thursday that the number of Americans filing for first-time unemployment benefits dropped 25,000 to 370,000 last week.
Economists surveyed by CNNMoney predict that Friday's report will show the U.S. economy added only 77,000 jobs in November, a sharp drop from the previous month, when 171,000 jobs were created.
On the corporate front, Apple (AAPL) shares rose, following a two-day loss of 8%. In an interview with NBC's Brian Williams scheduled to air Thursday evening, Apple CEO Tim Cook said Apple will begin manufacturing one of its existing Mac line of computers exclusively in the United States next year.
Yoga apparel maker lululemon athletica (LULU)'s third-quarter earnings topped expectations. Though guidance for the fourth quarter fell short of forecasts, its shares gained more than 7%.
Shares of Zynga (ZNGA) surged after the company said it had filed an application for a gaming license in Nevada, taking a step towards real-money gaming, or RMG. Zynga has been struggling to make money off what appears to be the waning popularity of its social-network based games.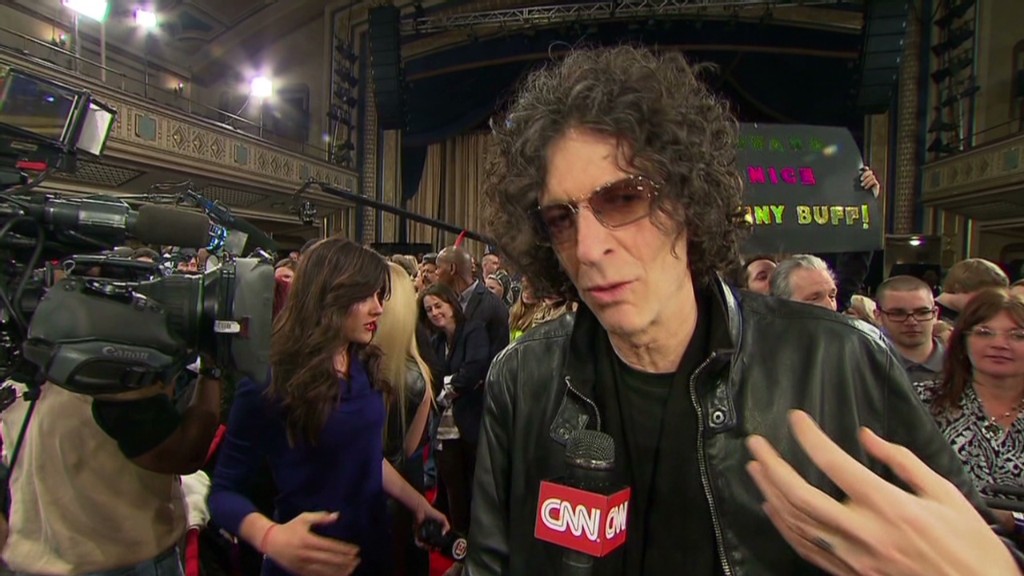 Fear and Greed Index back in Fear mode
European markets closed higher, with Nokia (NOK) leading the way after China Mobile (CHL)agreed to sell the Finnish company's flagship smartphones the Lumia 920.
The European Central Bank slashed its growth and inflation forecasts for 2013, raising the prospect of a further easing in monetary policy next year, after it kept interest rates on hold Thursday.
Asian markets ended mixed. Japan's Nikkei got a boost from a weakening yen and new polls ahead of Election Day.
The dollar gained ground versus the euro and the British pound, but slipped against the Japanese yen.
Oil for January delivery declined 1.8% to settle at $86.26 a barrel. Gold for February delivery rose 0.5% to settle at $1,701.80 an ounce.
The price of the 10-year Treasury rose, pushing the yield down to 1.58% from 1.59% late Wednesday.