The Nasdaq snapped a two-week winning streak Friday, dragged down by a nearly 9% sell-off in Apple shares. But the S&P and Dow managed to eke out a third straight week of modest gains.
U.S. stocks ended Friday in mixed territory as euphoria from better-than-expected jobs numbers faded in the wake of a report showed waning consumer confidence.
The Dow Jones industrial average gained 0.6%, helped by shares of JPMorgan Chase (JPM) and Bank of America (BAC), while the S&P 500 moved up 0.3%. The Nasdaq dropped by 0.4%, after Apple (AAPL) fell 2.5%.
Investors learned ahead of the opening bell that the U.S. economy added more jobs than expected in November, and the unemployment rate fell to a four-year low.
But the latest consumer sentiment reading from Thomson Reuters/University of Michigan served as a stark reminder that consumers still are nervous The index unexpectedly fell to 74.5 in December, coming in way below forecasts and down from 82.7 in November.
On top of that, worries about the fiscal cliff and ongoing back-and-forth wrangling in Washington continue to keep investors on edge. If lawmakers fail to strike a deal before the end of the year to avert scheduled tax increases and spending cuts, they risk pushing the U.S. economy into recession.
Related: China's top 10 brands
Looking at individual stocks, Netflix (NFLX) CEO Reed Hastings is under investigation by the Securities and Exchange Commission for posting information about the company on his Facebook page that he hadn't disclosed to the SEC. Shares dipped slightly.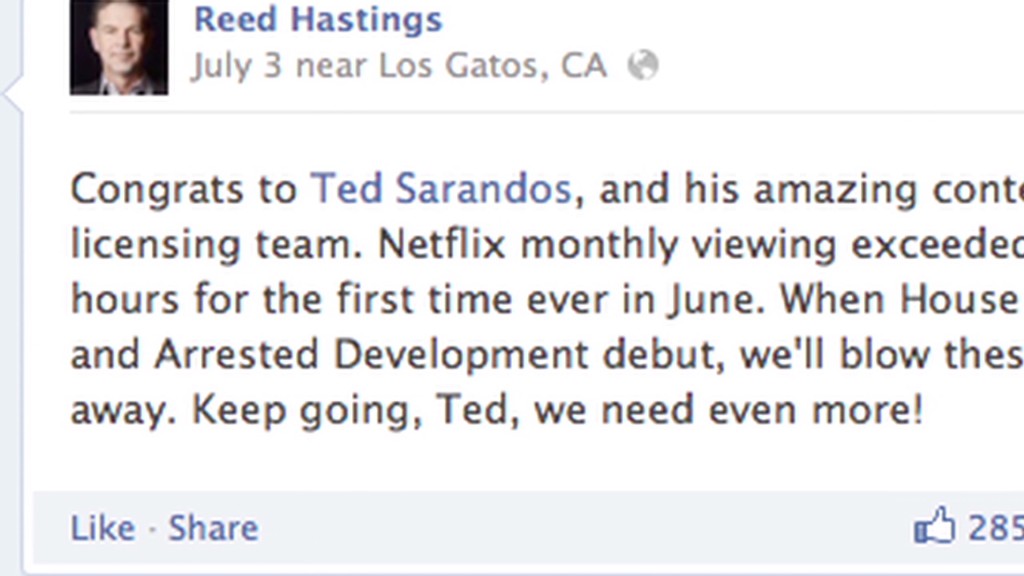 Shares of Smith & Wesson Holding Corp. (SWHC) dropped nearly 9% even though the gun maker reported strong quarterly earnings and boosted its full-year outlook.
Shares of publisher McGraw-Hill (MHP) rose nearly 4% after the company announced that it would pay a one-time special dividend before year-end.
Western Gas Equity Partners (WGP) rose nearly 28% in its IPO Friday.
European markets were mixed after Germany's Bundesbank cut its growth forecasts and warned there was a risk of Europe's biggest economy dipping into recession in early 2013.
Asian markets also ended mixed. The Shanghai Composite performed best, adding 1.6%.
The dollar was firmer against the euro, the British pound and the Japanese yen.
Oil prices for January delivery rose slightly to $85.93 a barrel. Gold prices for February delivery edged up to $1,704.00.
The price on the 10-year Treasury fell, pushing the yield up to 1.63% from 1.58% late Thursday.