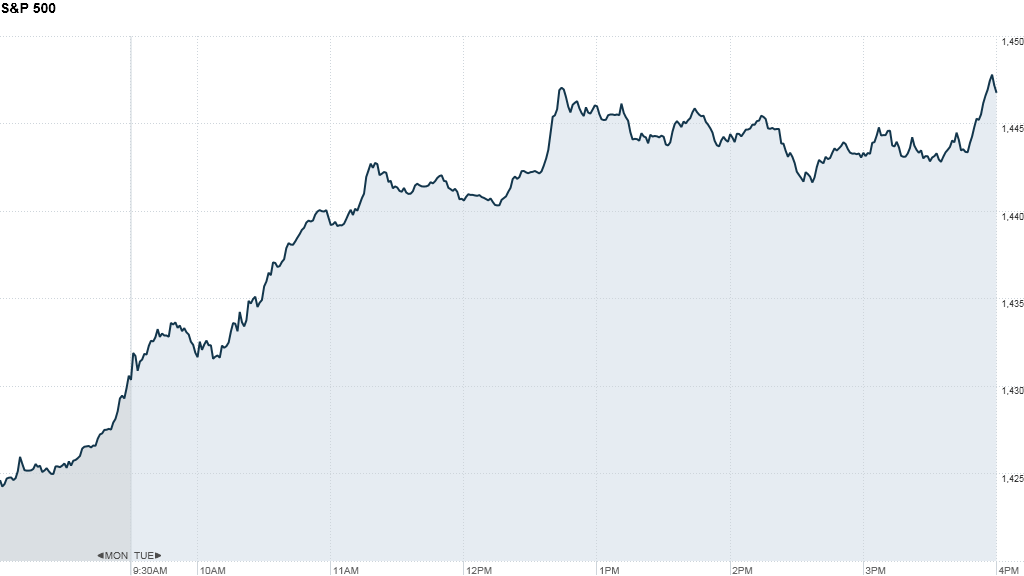 Stocks enjoyed a nice pop Tuesday, as investors were reassured by signs that a fiscal cliff deal may be taking shape.
House Speaker John Boehner's suggestion that he was open to higher tax rates on the wealthiest Americans was described as "progress" by the White House. President Barack Obama responded to the offer with his own compromise on both tax increases and spending cuts.
"There's an overriding belief now that we will get a deal done in 2012," said Peter Boockvar, an equity strategist at Miller Tabak.
Stocks, already up throughout the morning, edged even higher in the early afternoon after Standard and Poor's boosted Greece's credit rating by several notches. "It's a long slow process, but investors are happy to see that progress is being made in Europe," said Doug DePietro, managing director at Evercore.
Related: Cerberus to sell gunmaker after massacre
The Dow Jones Industrial Average and the S&P 500 closed up between 0.9% and 1.1% respectively.
Apple (AAPL) rose nearly 3%, helping Nasdaq to a 1.5% gain for the day. Although Apple lost an important ruling when a federal judge denied its request for a permanent ban on 26 Samsung products that Apple charged had willfully infringed Apple's patents, investors seemed relieved to find out Samsung had dropped injunction requests against Apple products in Europe.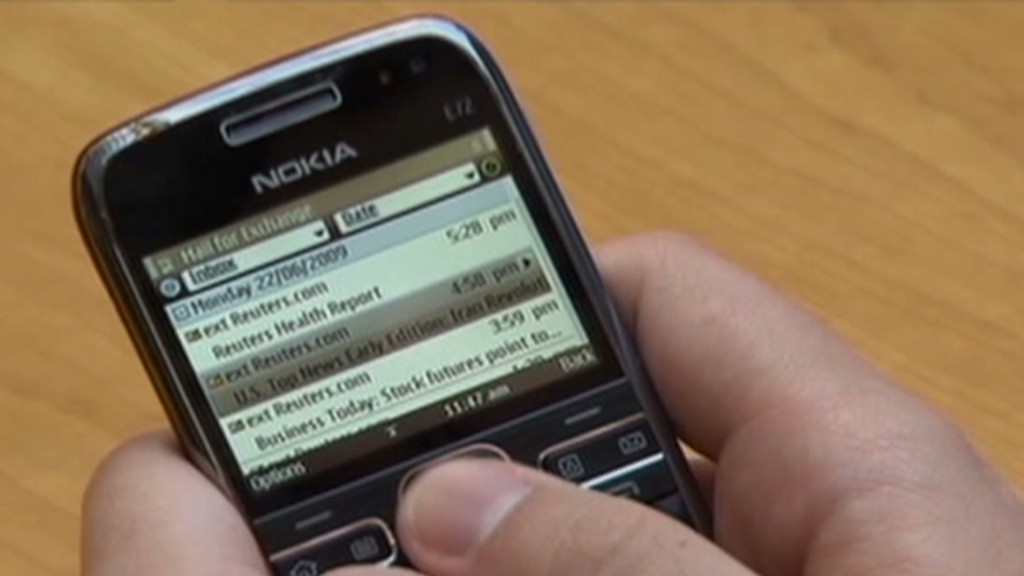 Investment bank Jefferies (JEF) reported quarterly profits Tuesday that beat forecasts. Shares rose 3%.
In the wake of the massacre in Newtown, Conn., gun manufacturers continued to trade lower. Smith & Wesson (SWHC) dropped 10%, and Sturm Ruger (RGR) fell 7%.
After the closing bell Tuesday, tech giant Oracle (ORCL) reported quarterly results that beat analysts forecasts for profits and revenues. The stock rose after hours.
European markets closed higher. Meanwhile, Asian markets ended mixed, with Japanese shares continuing to rally on hopes of further economic stimulus following the election victory for Shinzo Abe's Liberal Democratic Party.
The dollar fell against the British pound and the euro, and was little changed versus the Japanese yen.
In other markets, oil prices rose slightly, and gold sold off sharply, dropping more than 1.5%.
The 10-year U.S. Treasury note dropped sharply, causing its yield to rise to 1.83%.