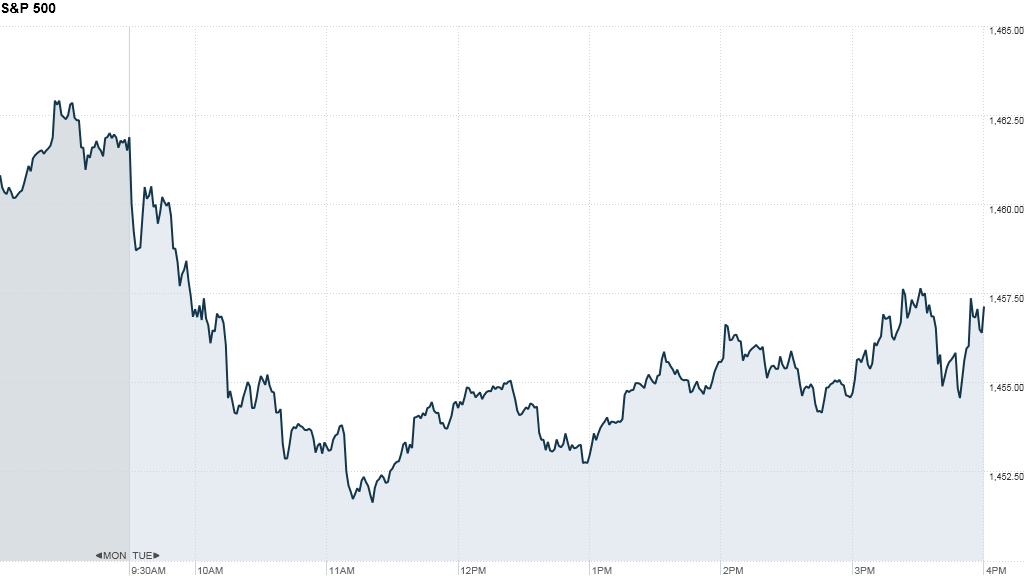 Stocks lost ground for the second day in a row Tuesday, as investors braced for Corporate America to start reporting quarterly results.
The Dow Jones Industrial Average, S&P 500, and Nasdaq closed down between 0.2% and 0.4%, bouncing back from steeper declines ahead of the close.
Several traders said volume was light, which can lead to exaggerated moves.
Most of the day was simply a waiting game for investors. The first Dow component -- aluminum producer Alcoa (AA) -- reported results after the closing bell. The company beat analysts' revenue forecasts and hit profit forecasts of 6 cents per share. Shares of Alcoa rose after hours following the earnings release.
Overall, fourth-quarter earnings for S&P 500 companies are expected to rise 3.3% from the fourth quarter of 2011, according to S&P Capital IQ.
Agriculture firm Monsanto (MON) reported earnings ahead of the open that blew past estimates. It also raised its guidance for the year.
Related: Why Bill Ackman is targeting Herbalife
In other corporate news, shares of Yum Brands (YUM) sank nearly 4%, after the restaurant operator said its fourth-quarter sales in China would be weaker than expected due to a controversy over food safety standards.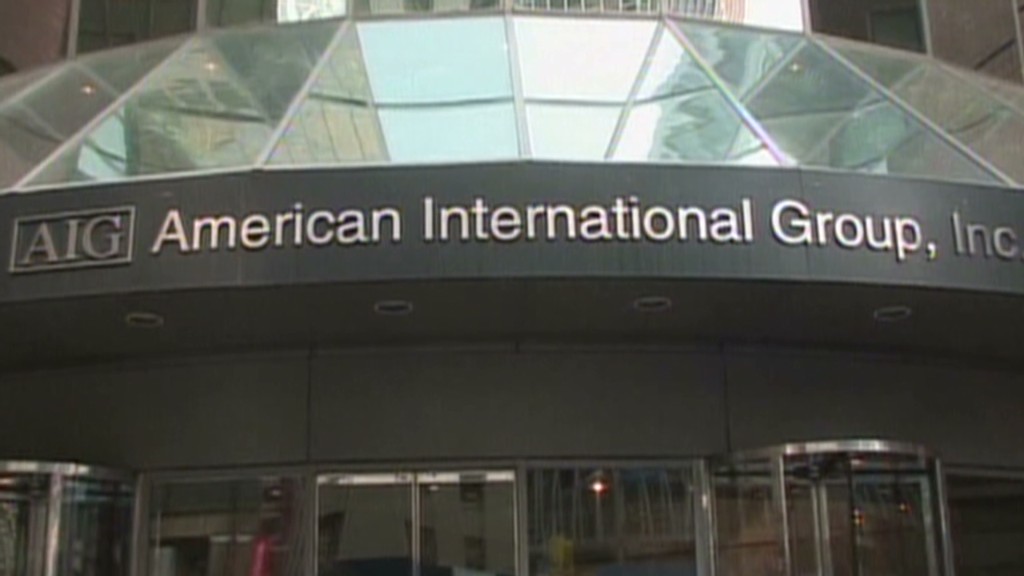 Netflix (NFLX) customers will have a few new options this year, thanks to a content deal inked with Warner Bros. Users will be able to stream complete seasons of several series produced by Warner Bros., which is owned by CNNMoney parent company Time Warner (TWX). Netflix's shares closed down 2%.
Sears Holdings Corp. (SHLD) was hit hard Tuesday, dropping more than 6%, after the company announced its CEO was stepping down. Sears chairman Edward Lampert, who's been trying to orchestrate a turnaround for the trouble retailer, will become the new CEO next month.
On the economic front, the Federal Reserve said that consumer credit continued to expand in November.
Related: Fear and Greed Index shows investors still greedy
European markets closed in mixed territory, following a report showing the unemployment rate topping a record high in the eurozone.
Asian markets ended lower. The Hang Seng and the Nikkei lost 0.9%, while the Shanghai Composite declined 0.4%.
In the bond market, the yield on the 10-year U.S. Treasury note slid to 1.87%. The yield rose near 2% last week as investors pulled money out of safer investments and moved into more risky assets.
Oil and gold prices edged higher. The U.S. dollar moved higher versus British pound, but fell against the Japanese yen and the euro.