Exactly how far is this bull going to run?
Investors will have that question to ponder as they head into Wednesday awaiting fresh economic data and the latest batch of corporate earnings.
U.S. stock futures were little changed ahead of the opening bell.
Investors have been pulling back a bit after a strong start to the year. All three indexes are up between 6% and 8%, with the Dow just 1.2% shy of its all-time high, hit in October 2007. The S&P 500 is less than 3% below its record high, also set in October 2007.
The housing market is taking center stage early Wednesday, after the Census Bureau released the latest housing data.
Building permits, an indication of future residential construction, rose more than expected in January to a seasonally adjusted annual rate of 925,000. That's up 1.8% from December and marks the best month since June 2008.
Meanwhile, new construction slowed. Housing starts were at a seasonally adjusted annual rate of 890,000 in January. That's 8.5% below the revised December rate.
Earlier in the morning, homebuilder Toll Brothers (TOL) reported its fiscal first quarter earnings. Its revenue and earnings both fell short of analysts' expectations, but nevertheless marked a turnaround from a year earlier, when the company recorded a loss in the same quarter. Toll Brothers shares fell 3.8% in premarket trading.
Overall, the housing recovery is currently a bright spot in the economy. "After seven years of trepidation, buyers are reentering the housing market and household formations are increasing," said Robert Toll, Toll Brothers executive chairman, in a statement.
Related: Bonds are riskier than stocks
A separate report on the Producer Price Index showed wholesale prices rose 0.2% in January, slightly less than economists had expected.
At 2 p.m. ET, the Federal Reserve will release the minutes of its policy meeting from January 29-30, which investors will parse for clues about how long the central bank will continue its stimulus efforts.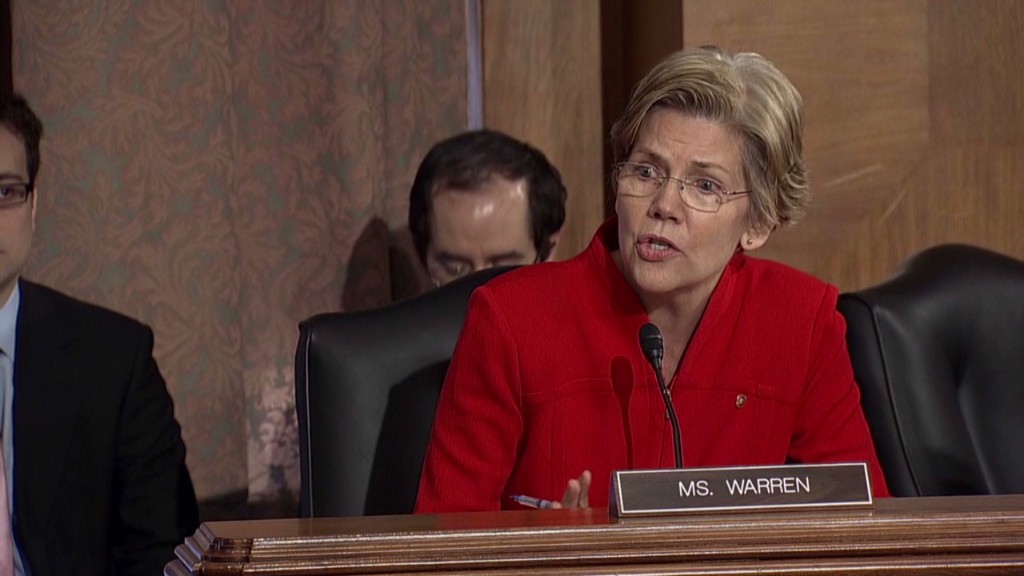 U.S. stocks rose Tuesday, with the Dow and S&P 500 finishing at new 5-year highs and not far off records set in October 2007.
Related: Fear & Greed Index still in 'extreme greed'
On the corporate front, Office Depot (ODP) agreed to buy OfficeMax (OMX). Office Depot shares rose 8.2% in premarket trading, and OfficeMax shares rose nearly 8.7%.
BHP Billiton (BBL) announced half year results, saying lower commodity prices and a weaker U.S. dollar in the second half of 2012, more than offset its stronger volumes. The company also announced that CEO Marius Kloppers will retire in May, and will be succeeded by Andrew Mackenzie, who previously headed the company's division specializing in non-ferrous metals. BHP shares fell 2.8% in premarket trading.
Rio Tinto (RIO)shares fell 2.7% in early trading, amid tensions surrounding its copper mine in Mongolia. The Mongolian government owns 34% of the mine and is demanding a greater share of profit.
SodaStream (SODA) shares fell 3% in premarket trading, after the Israel-based company announced stronger than expected earnings and revenue in its fourth quarter. The company expects its 2013 revenue to grow 25% over last year, an estimate that was slightly more conservative than analysts' had hoped.
Tesla (TSLA) is scheduled to report earnings after the closing bell.
After the close Tuesday, Dell (DELL) reported earnings and revenue that fell from a year ago but topped analyst expectations.
Controversial nutritional supplements company Herbalife (HLF) also announced better-than-expected earnings and sales figures Tuesday afternoon.
European markets were little changed in morning trading, while Asian markets ended higher. The Shanghai Composite advanced 0.6%, the Hang Seng added 0.7% and Japan's Nikkei gained 0.8%.
Related: Check gas prices in your state
Gas prices rose for the 34th day in a row, fueling concerns about whether higher prices at the pump will take a bite out of consumer spending in February. Nationwide, a gallon of unleaded gasoline averaged $3.766 Wednesday, according to AAA. Gas prices have risen 34 cents, or 10%, since the beginning of February.
Oil prices rose, while gold prices declined, falling below $1,600 an ounce for the first time since August 2012.
The price on the 10-year Treasury fell, pushing the yield up to 2.04% from 2.03% late Tuesday.
The U.S. dollar fell against the euro and the Japanese yen, but gained against the British pound.