U.S. stocks ended mixed Tuesday, but the Dow still managed to finish at a record high for the sixth straight day.
The Dow Jones industrial average has now climbed for eight straight sessions, its longest winning streak since February 2011. The blue chip index finished the day up 3 points, at a record high of 14,405.06. Earlier in the day, the Dow reached a fresh intraday record above 14,470.
The S&P 500 slid 0.2% on Tuesday and is now within 1% of its all-time closing high set in 2007. The Nasdaq fell 0.3%.
Stocks have been supported by better-than-expected economic data and signs the Federal Reserve will keep its stimulus policies in place for some time.
But with all three major U.S. indexes up between 7% and 10% so far this year, analysts say a pullback at this stage shouldn't come as much of a surprise and should be considered healthy.
Related: The other Dow record: Dividends
Meanwhile, in the continuing saga of Washington's budget wars, House Budget Committee Chairman Paul Ryan released his budget proposal Tuesday.
Costco (COST) shares rose after the bulk retailer announced better-than-expected earnings for its fiscal second quarter, although its revenue increase came in short of forecasts.
Yum Brands (YUM) shares rose after the company -- which owns Taco Bell, KFC and Pizza Hut brands -- reported a smaller-than-expected drop in same-store sales at its China locations.
Shares of Cabela (CAB) spiked after the sporting goods retailer issued strong earnings guidance.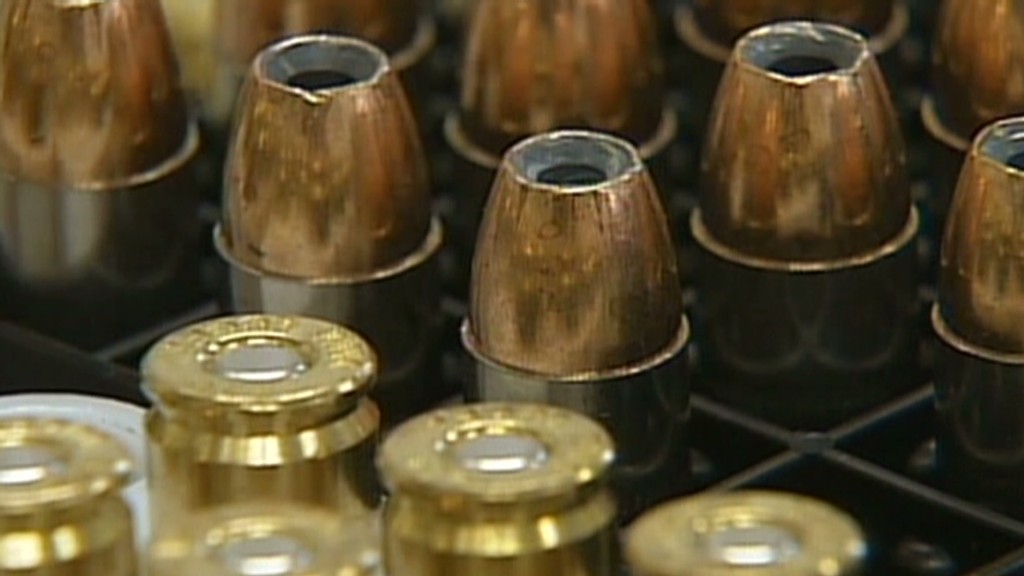 Best Buy (BBY) shares were also higher after Goldman Sachs resumed coverage of the stock with a buy recommendation.
Urban Outfitters (URBN) shares gained even after the company reported earnings just short of analysts' forecasts for the third time in the last five quarters.
Apple (AAPL) shares edged lower after a late-day spike Monday. Worries about slowing demand for the iPhone 5 and what Apple plans to do with all its cash has been pressuring the stock. On Tuesday, Jefferies analyst Peter Misek lowered his price target to $420 from $500
Related: Fear & Greed Index in extreme greed
European markets ended mixed, and Asian markets ended lower. Chinese stocks fell by about 1% while Japan's Nikkei ended down 0.3%.
The dollar rose versus the British pound but fell against the euro and the Japanese yen.
Oil and gold prices gained almost 1%.
The price on the 10-year Treasury rose, pushing the yield down to 2.02% from 2.06% late Monday.