Investors better buckle up. It's going to be a bumpy ride.
U.S. stock futures were sharply lower Monday after a bailout agreement reached over the weekend in Cyprus sparked outrage in the tiny nation.
The European Union unveiled a €10 billion plan early Saturday to rescue Cyprus' outsized banking sector and avoid a default. Though the bailout is relatively small, the EU has required a one-time tax of 6.75% on bank deposits of less than €100,000 and 9.9% for those over that amount.
Cypriots rushed to ATMs as the country tried to win parliamentary support for the plan. The worry is that investors and depositors in other financially weak European nations might fear similar bailout provisions in the future, which has the potential to destabilize global financial markets.
Early Monday, Cypriot leaders said a vote on the plan has been delayed until Tuesday.
"For now, one would suspect that markets are calm enough that the contagion will be limited, but such a move could easily amplify any future crisis in Europe as the specter of deposit losses will now be on the table whatever politicians say in advance," wrote Deutsche Bank analyst Jim Reid, in a report to investors.
Also, Cyprus isn't just some isolated island nation. The impact of a high tax would be immediately felt by investors in other countries.
Russian investors, in particular, have a lot of money tied up in the country's banks.
"Cypriot banks are widely thought to hold large sums of legally questionable funds - a true tax haven - especially by Russian standards," said Marc Chandler, analyst for Brown Brothers Harriman. "Estimates suggest more than half the deposits in Cyprus belong to non-residents."
Related: Rush to ATMs in Cyprus on EU bailout tax
Bank stocks slumped around the globe. National Bank of Greece (NBG), Banco Santander (SAN) and Barclays (BCS) were all sharply lower.
In the U.S., shares of Wells Fargo (WFC), Citigroup (C), Bank of America (BAC) and JPMorgan Chase (JPM) also fell, by more than 1%.
Markets overseas sold off sharply. Japan's Nikkei plunged 2.7%, the Hang Seng in Hong Kong declined 2.2% and the Shanghai Composite lost 1.3%. European markets were sharply lower in midday trading, and the euro fell by more than 1% against the dollar.
Related: Fear & Greed Index: Extreme greed!
After rising for the past 10 trading days, the Dow Jones industrial average fell 0.2% Friday, ending the longest winning streak since 1996.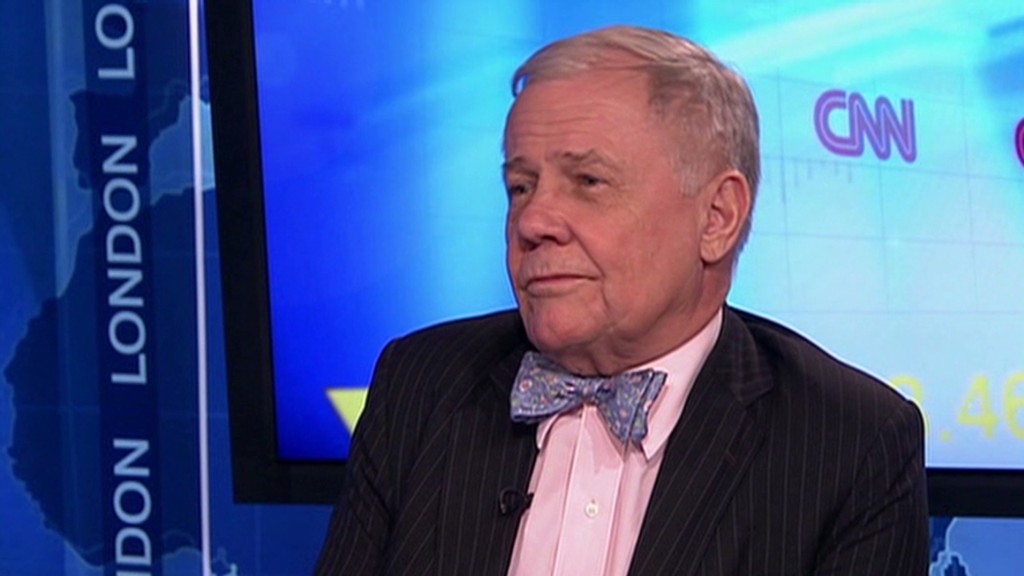 Chesapeake Energy (CHK)shares fell more than 1% in premarket trading after the company was downgraded on valuation concerns. Chesapeake said late Friday that it would continue its attempt to buy back $1.3 billion of its bonds.
Shares of Carnival Corp. (CCL) slide more than 3%, after the cruise line issued a weak sales forecast for the year on Friday. The company has had a string of mechanical issues over the last several weeks, and the company's stock fell more than 3% in premarket trading on Monday.
-- CNN's Elinda Labropoulou contributed.