The broader U.S. stock market closed in the red Thursday, but a few favorite targets of short sellers surged following upbeat earnings reports.
Tesla (TSLA) rallied after the electric car maker delivered its first ever profit and topped sales estimates. Green Mountain Coffee Roasters (GMCR) shares jumped after the company reported better-than-expected earnings and announced plans to extend its partnership with Starbucks (SBUX). And Groupon (GRPN) shares rose sharply after the daily deal site reported a narrower loss compared to a year earlier.
One reason all three names were gaining so much traction is due to a so-called short squeeze. Shares of Tesla, Green Mountain and Groupon are heavily shorted, meaning that buyers have borrowed the stocks on a bet that their prices will fall. As the stocks rally, short sellers rush in to buy the stocks in order to cover their short positions before they head even higher.
As the bears minimized their losses, here are four highlights from the trading day:
Click here for more on stocks, bonds, currencies and commodities
1. Stocks still near all-time highs: The Dow Jones industrial average and S&P 500 hit a fresh all-time highs Thursday before closing a bit lower, while the Nasdaq touched its highest levels since November 2000 before shedding 0.1%.
Despite the small step back Thursday, all three indexes are up between 13% and 15% since the start of the year.
"I think we're taking a little breather," said John Edmunds, a business professor at Babson College in Wellesley, Mass., who has written several books about international finance. "[But] I don't see anything that would cause a deep decline. A lot of people think it's gone up so far, it's going to decline, but the fundamentals are actually getting better."
Global markets, which have also been rallying this year, took a pause Thursday as well. The yen continued to weaken against the dollar though, reaching a new 4-year low in late afternoon trading.
Related: Hedge funds bet against Chipotle
2. Jobless claims fall to another 5-year low: After a solid monthly jobs report last week, the U.S. government said that initial jobless claims dropped further than expected to 323,000 last week.
That's the lowest weekly tally in five years, signaling that layoffs are back to pre-recession levels.
Related: Fear & Greed Index, extremely greedy
3. Microsoft may be interested in buying the Nook: TechCrunch reported that Microsoft (MSFT) may offer to buy the digital assets of Barnes and Noble's Nook Media e-reader unit for $1 billion. The speculation sparked a surge in Barnes & Noble (BKS) stock.
4. Monster shares sink: Shares of Monster Beverage (MNST) tumbled after the company's quarterly earnings missed estimates. The energy drink maker, which has been criticized for marketing its highly caffeinated products to children, blamed the drop in earnings on legal costs and other short-term factors.
In other earnings news, DISH Network (DISH) released quarterly results before the opening bell, showing a decline in sales and profit. Shares edged lower.
News Corp. (NWSA) shares jumped after the media conglomerate said sales rose in the first quarter and reported earnings that met expectations.
Priceline (PCLN) shares slipped in extended trading after the online travel booker issued a worse-than-expected forecast for second-quarter earnings.
Gap (GPS) pleasantly surprised investors by announcing that sales and earnings for the first quarter would be better than current expectations. The retailer, which also owns Old Navy and Banana Republic, officially reports earnings in two weeks Shares surged after hours.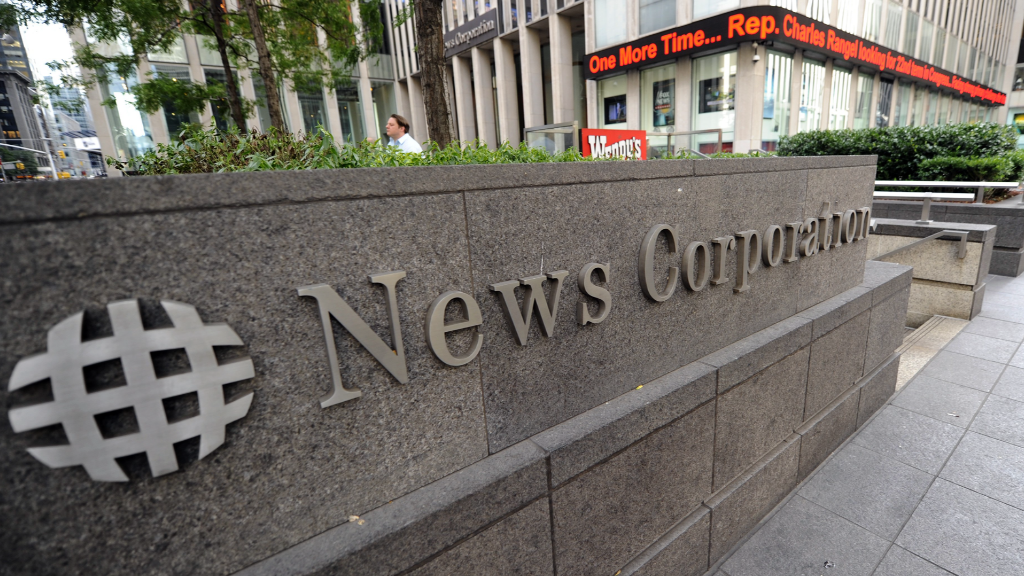 Nearly 90% of the companies in the S&P 500 have now reported results for the first quarter. A majority have topped forecasts for earnings, which are now on track to rise about 5% compared to a year earlier, according to Thomson Reuters. But revenue growth has been subpar.
More than half of the companies that have reported have fallen short of revenue expectations, compared to a typical quarter when more than 60% beat sales estimates. Based on the results so far, revenue growth is expected to be flat compared to a year ago.