Stocks were headed for another volatile trading day as major indexes fell sharply.
U.S. stock futures clawed back from steeper losses Thursday following better-than-expected economic data.
Major indexes in Europe and Asia tumbled, as investors grow increasingly nervous about when the U.S. Federal Reserve and other central banks will begin curtailing stimulus measures.
The withdrawal of cheap money will cut back on the global liquidity that has been propping up markets and helping them reach record highs over the past few months.
Concerns about slower global growth were adding to the jitters.
Related: Nikkei tumbles 6% on central bank fears
Better-than-expected retail sales and a slight dip in weekly jobless claims gave investors some better news to digest.
The 0.6% rise in retail sales -- the best reading since February --- was largely due to a just in auto sales.
Still, BTIG's chief global strategist Dan Greenhaus noted that the jump is unlikely to translate into a jump in GDP -- the broadest measure of economic growth - since measurements of GDP contained in the report actually point to a 0.3% drop.
At 10 a.m. ET, the U.S. Census Bureau will release data on business inventories
In corporate news, shares of newspaper publisher Gannett (GCI) rallied after it said it was buying Belo (BLC) for $1.5 billion, a deal that will significantly increase the number of television stations it owns. Shares of Belo were also higher, reflecting the 28% premium that the purchase price represents.
Beauty products company Coty (COTY) will make its public debut on the New York Stock Exchange after raising $1 billion through an initial public offering that priced share at $17.50 apiece.
Meanwhile, Safeway (SWY) shares surged 20% after the grocery chain announced late Wednesday the sale of its Canadian operations to Sobeys for $5.68 billion. Safeway said it will use the proceeds from the sale to pay down $2 billion in debt, buy back stock and support growth elsewhere.
Related: Fear and Greed Index swings to extreme fear
U.S. stocks closed lower Wednesday, with the Dow and S&P slipping 0.8% and the Nasdaq down more than 1%.
In Japan, the benchmark Nikkei index dropped by 6.4%, putting it firmly in bear market territory, which is at least a 20% drop from its most recent peak. The yen strengthened to 94 per dollar for the first time since early April. Both the Hang Seng and the Shanghai Composite index fell by more than 2%.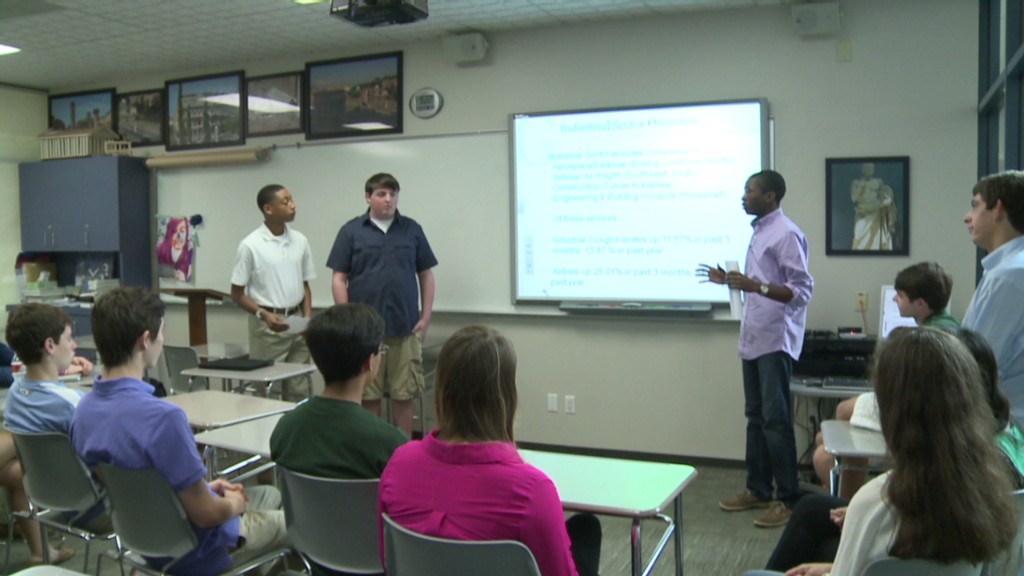 In early Thursday trading major European markets were all down by 1% to 2%.
In the U.K, shares in part-nationalized Royal Bank of Scotland (RBS) slumped 6% after CEO Stephen Hester said Wednesday he would step down at the end of the year to allow a successor to steer the bank through privatization. No successor has been named yet.