U.S. stocks finished a choppy Monday sharply higher as investors wait for the Federal Reserve to provide more clarity about when it may start cutting back on its bond-buying program.
Though it appears investors aren't worried about Fed chairman Ben Bernanke announcing any tapering this week, they are likely to remain on edge until they hear more details about the Fed's future plans.
After climbing more than 1% earlier in the day, all three indexes pulled back in late afternoon trading following a story in the Financial Times that said the Fed is "close to tapering down" its stimulus. But stocks bounced back by the close.
The Dow Jones industrial average finished the day up 0.7%, while the S&P 500 and Nasdaq climbed 0.8%.
The Fed has been all investors can think about ever since Bernanke said last month that the central bank may start slowing its stimulus program in "the next few meetings."
Those words sparked weeks of volatility, as investors attempted to discern what the Fed chief was trying to signal. The Fed's bond buying program, known as quantitative easing, has been widely credited as the major factor driving stocks higher over the past few years.
Click here for more on stocks, bonds, commodities and currencies
While worries about imminent tapering are subsiding, investors will remain focused on this week's Fed policy meeting and Bernanke's accompanying news conference Wednesday, said Kit Juckes of Societe Generale.
"The general expectation is that Ben Bernanke will calm fears of over-zealous tapering," Juckes said. "Still, the case for beginning the process of letting some air out of the monetary bubble is pretty clear and surely the Fed will be wary of backing down too easily."
The Fed will also update its economic projections for 2013 to 2015.
Related: Fear & Greed Index slides back into extreme fear
In other economic news, the New York Fed's survey of manufacturers came in stronger than expected. The general business conditions index climbed to 7.8 in June, up sharply from -1.4 the previous month. A reading above zero indicates expansion in the manufacturing sector.
The National Association of Home Builders' index hit 52 in June, marking the first time the key measure of home builders' confidence has been above 50 in seven years. A reading above 50 indicates that more builders say sales conditions are good rather than poor.
In corporate news, Boeing (BA) shares rose to a new 52-week high after the company announced at the Paris Air Show that the aircraft leasing arm of General Electric (GE) has committed to buy 10 of its new 787 Dreamliners. CEO James McNerney also told CNBC he is "highly confident" that the battery problems with the 787 Dreamliner have been fixed.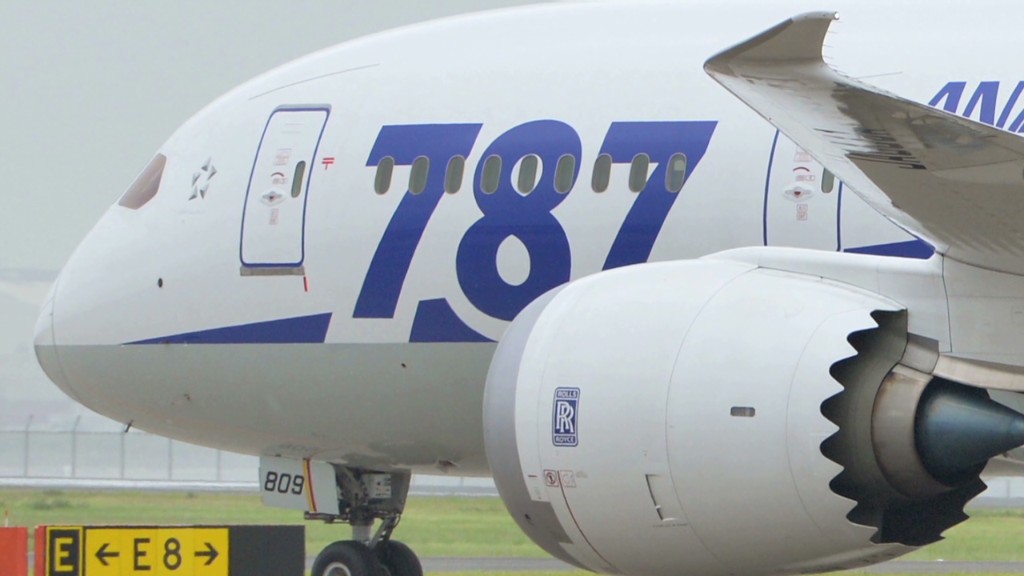 Netflix (NFLX) shares led the gains in the S&P 500 and Nasdaq-100, after the company announced a deal with DreamWorks Animation (DWA), which will create original shows based on characters from DreamWorks Animation movies Shrek, Madagascar and Kung Fu Panda.
Facebook (FB) shares were higher in anticipation of a media event on Thursday, though details are slim on what exactly the social media giant will announce.
Shares of Kandi Technologies (KNDI) soared as the Chinese electric vehicle maker moved forward with building new charging stations -- the first step toward launching 5,000 to 10,000 electric vehicles in the next year or so.