After last week's blow to the stock market, investors will be looking for a recovery this week.
All three major U.S. stock market indexes ended lower last week, as investors were spooked when Federal Reserve chairman Ben Bernanke hinted that the central bank might wind down its U.S. economic stimulus program later this year.
The simple mention was enough to drag the Dow Industrial Average, the S&P 500 and the Nasdaq down between 1.8% and 2.1% for the week.
Investors might return to taking guidance from the economic narrative. This week, there will be data from the housing market, consumers, GDP and some corporate news to contend with.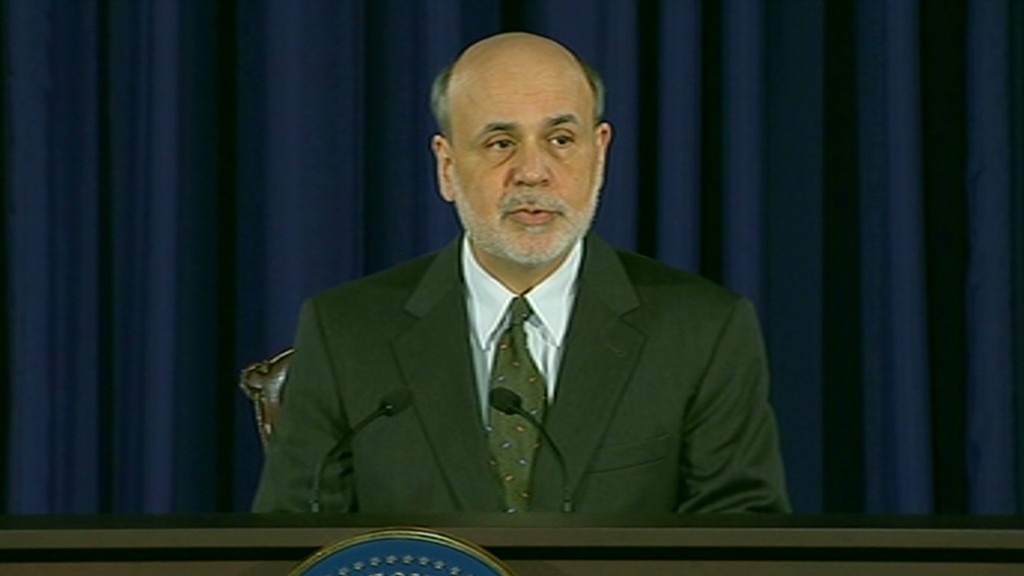 The government will release on Wednesday its third estimate of the gross domestic product for the first three months of the year. The second estimate for GDP, the broadest measure of the U.S. economy, rose 2.4% in the quarter. Economists from Briefing.com expect it to stay the same.
Reports on the housing market, which has been soaring as of late, will provide a pulse for a key segment of the economy. New home sales, the Case-Shiller 20-city index and FFHA housing price index are due out throughout the week.
How the consumer is faring will also be on view via personal income and spending, consumer confidence and Michigan sentiment.
On the corporate front, several companies will report earnings this week, including Carnival Cruises (CCL), Barnes & Noble (BKS), Nike (NKE), General Mills (GIS) and Blackberry (BBRY).
The Microsoft (MSFT) Build event is expected to preview the new Windows operating system, codenamed 'Blue,' in San Francisco, from Wednesday through Friday.