Wall Street bounced back Tuesday as signs of strength in the U.S. economy overshadowed concerns about China's credit problems.
The Dow Jones industrial average rose 101 points, or 0.7%. The S&P 500 gained 0.9% and the Nasdaq added 0.8%.
After suffering heavy losses in the past few days, investors were encouraged by a string of upbeat economic reports.
"The economic fundamentals continue to march forward at a moderate pace," said Doug Cote, chief market strategist at ING Investment Management. "That's all the market needs right now."
Click here for more on stocks, bonds, commodities and currencies
Housing is hot, consumers are confident. The S&P/Case-Shiller home price index rose 12.1% in April, compared with a year earlier, for the 20 top real estate markets across the nation. It was the biggest annual jump in prices in seven years and the 2.5% increase from March was the biggest one-month rise in the 12-year history of the index.
In more good news for housing, homebuilder Lennar Corp. (LEN) reported sales and earnings that topped forecasts. CEO Stuart Miller said Lennar's results "point to a solid housing recovery." New orders rose 27% in the quarter. Lennar shares held gains, but were off earlier highs.
New home sales also topped estimates, rising 2% in May to a seasonally adjusted rate of 476,000 units, the Commerce Department said.
A report on durable goods also came in better than expected. Meanwhile, a measure of consumer confidence rose to its highest level since January 2008.
Consumers have been encouraged by improvement in the job market, said the Conference Board. But the index does not reflect the recent market turmoil, which could put a damper on consumers' moods in July, according to Capital Economics.
Investors still jittery. Stocks are rebounding from steep losses Monday that were driven by continued uncertainty about China's banking system and when the Federal Reserve will ease its stimulus.
Related: Stock sell-off is 'taper tantrum'
That double whammy has caused volatility to spike.
So far this month, the CBOE Market Volatility Index (VIX) has risen 25%. And CNNMoney's Fear & Greed Index is deep in extreme fear.
"Volatility is very pronounced," Carter Worth, chief market technician at Oppenheimer, told CNNMoney in an interview. Earlier he sent around an amusing note that simply said "We have no new thoughts. Sell."
"If this kind of volatility is taking place, there is a change in the wind. That doesn't mean we are going to see a bear market or a crash, but upside is limited and downside is unknown, but very real," he told CNNMoney.
Related: Bonds in the bargain bin
Comments attributed to a People's Bank of China official helped ease some jitters in China's stock markets Tuesday. The official reportedly said the bank will keep interest rates in check, and that seasonal forces that have driven them higher recently will fade.
Following his comments, the Shanghai Composite, which was down as much as 5.6%, recovered to close just 0.2% lower. (Check other world markets)
Mixed bag of earnings. Shares of Walgreen (WAG) sank nearly 6% after the drugstore chain missed earnings and revenue forecasts.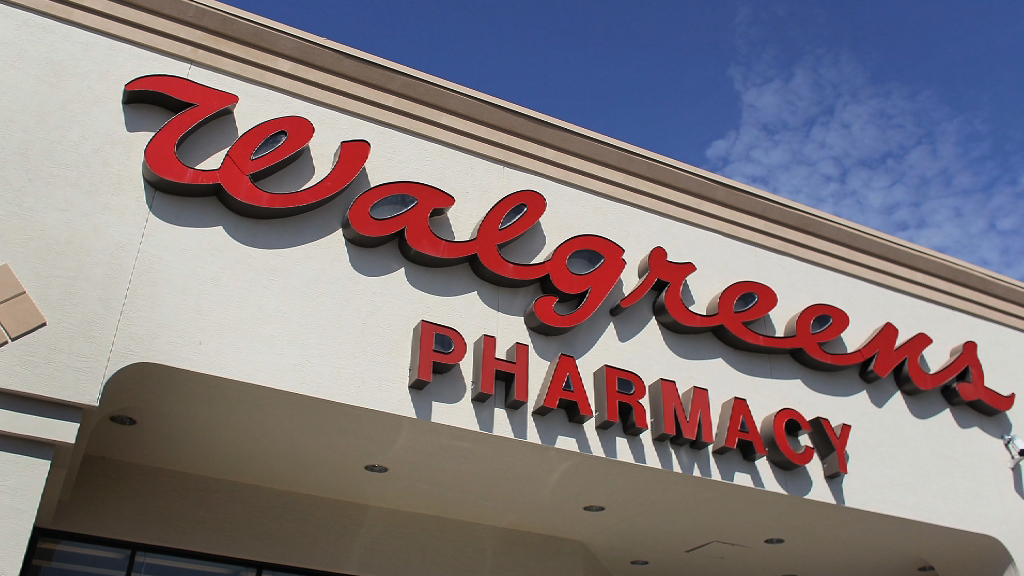 Barnes & Noble (BKS) shares plunged after the bookseller said it will stop making the Nook in-house and will partner with a third party to manufacture the eReading device. Sales in the Nook segment fell 34% in the quarter to $108 million.
Carnival (CCL) said earnings fell 55% to 9 cents per share in the second quarter. The beleaguered cruise ship operator warned in May that earnings would suffer this year due to price cuts following the Carnival Triumph mishap. But the drop in earnings was not as bad as some had feared, sending Carnival's stock higher.
After the market closed, Smith & Wesson (SWHC) reported record sales and profits for the fourth quarter. The gunmaker also boosted its outlook for the current quarter and year.
CEO James Debney said increased production and "continued robust consumer demand for firearms," helped lift sales of the company's M&P line, which includes assault rifles.