Investors head into the second half of the year Monday hoping to forget the mess that June made for markets.
Overall, stocks had a solid second quarter, with all three indexes recording gains of between 2% and 5%. The Dow Jones Industrial Average, S&P 500, and Nasdaq are all up between 12% and 14% in the first half of the year.
But June sung a different tune. It was the worst month of the year so far, and all indexes ended the month down roughly 1%.
Fed Stimulus Panic: The troubles stemmed from the Federal Reserve, starting with chairman Ben Bernanke's statement that the central bank could wind down its stimulus program later this year, if the economy continues to improve.
Related: Fed officials in damage control mode
Markets went into panic mode at the mere mention of an end to bond buying. The yield on the 10-year Treasury note hit 2.65% last week -- its highest level since August 2011 and well above 1.6% in early May. Gold prices were slammed as well, recording a 13% drop in the month.
Third quarter recovery?: The performance of the economy is back in focus at the beginning of the new quarter. Ironically, signs of an improving economy could send stocks lower, since it would strengthen the Fed's decision to taper economic stimulus.
"The market will be on guard for any possible scaling back of asset purchases," said Quincy Krosby, market strategist with Prudential Financial.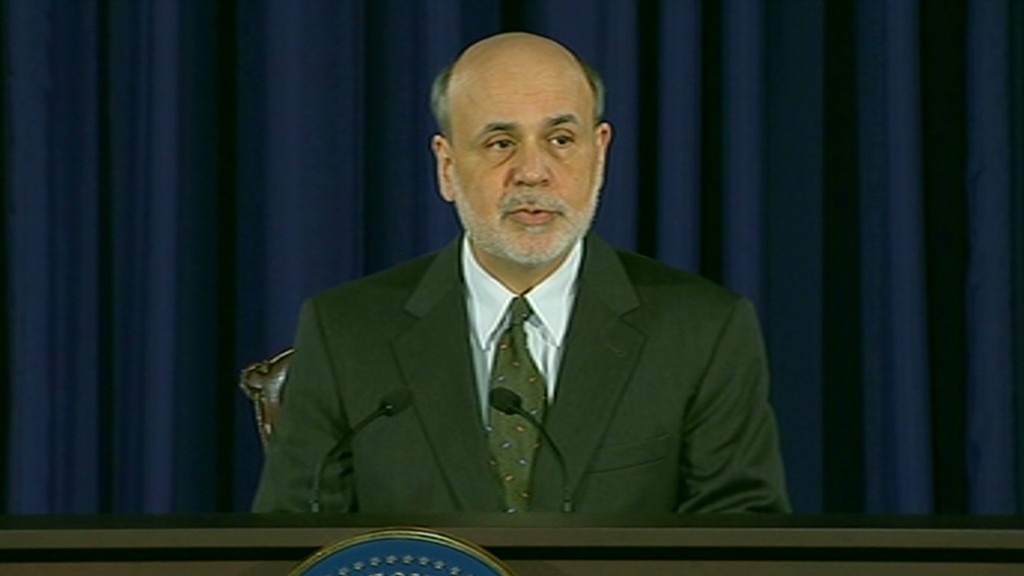 Beyond the Fed, investors will also be paying close attention to corporate results as the second-quarter corporate earnings season gets under way. Investors will likely be paying close attention to what companies have to say about the remainder of the year.
Alcoa (AA) earnings, the unofficial kick-off of to the earnings deluge, is set to report on July 8.
Jobs in focus: This week, investors will get the first big set of economic data to chew on since Bernanke churned up markets. Several reports on U.S. jobs are due out throughout the week, including Challenger job cuts and ADP employment change, both due on Wednesday. The main event is on Friday, when the government releases its monthly employment report and unemployment rate.
Economists surveyed by Briefing.com are expecting the unemployment rate to hold at 7.6%. They're anticipating the economy to have added 165,000 jobs in June, down from 175,000 a month prior.
Other data and Independence Day: Also on tap this week is data on ISM manufacturing, construction spending and auto sales.
This week is a shortened trading week in the U.S. due to the Fourth of July holiday. Markets will close at 1 p.m. on Wednesday and reopen on Friday morning.