Investors may pause Wednesday to consider more company earnings and the Federal Reserve's plans.
U.S. stock futures were down slightly.
U.S. stocks have been moving higher over the past few trading sessions due to underlying optimism about earnings reports for the quarter ended in June, which began coming in this week. The major stock indexes are in sight of all-time highs set in late May.
More company results are due Wednesday, with restaurant operator Yum! Brands (YUM) set to report after the close.
Related: Stock market outlook: The bull looks tired
Family Dollar (FDO) reported a slight decline in quarterly profit though sales jumped nearly 10%.
Overall, quarterly earnings for companies in the S&P 500 are expected to grow 0.8% versus last year, according to FactSet.
Related: Fear & Greed Index idling in neutral
Investors will get another look at the debate over the Federal Reserve's bond-buying program when the central bank releases the minutes of its most recent policy meeting at 2 p.m. ET.
Also on tap Wednesday is Fed chairman Ben Bernanke's speech before the National Bureau of Economic Research in Cambridge, Mass., scheduled after the markets close.
The Census Bureau will release data on wholesale inventories at 10 a.m. ET.
In world markets, trading in Europe was subdued at midsession Wednesday. But shares in London-listed Burberry (BBRYF) bucked the trend, rising by 5% based on quarterly results that beat expectations.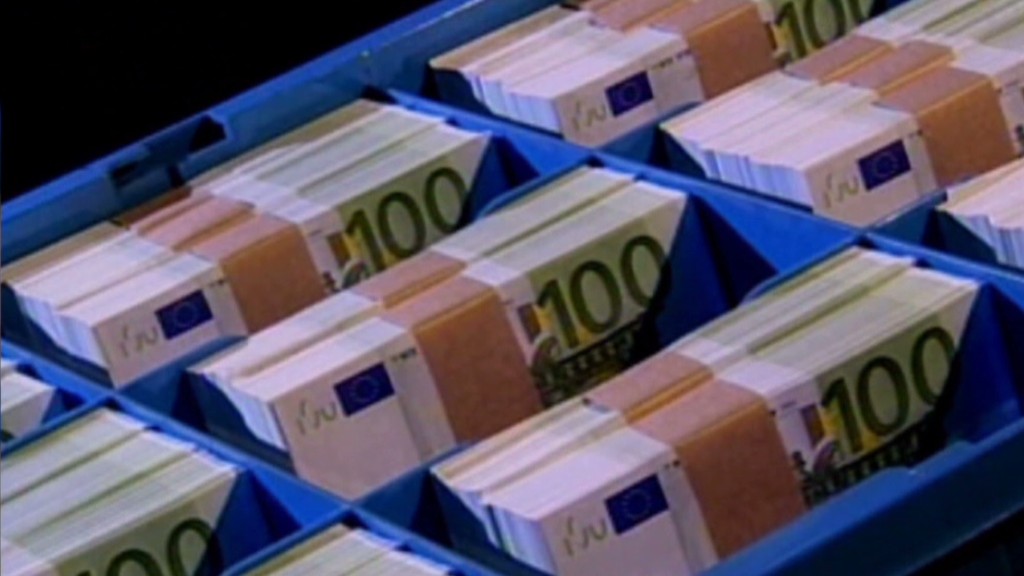 Asian markets ended mixed. Markets in China rallied after weaker-than-expected trade data fueled hopes that Beijing might relax monetary policy to support the economy. The Shanghai Composite index surged by 2.2%. The Hang Seng index gained 1.1%. Japan's benchmark Nikkei index moved 0.4% lower