Chairman Ben Bernanke reiterated Wednesday that the Federal Reserve will keep its stimulus policies in place for as long as necessary, and investors are starting to get the message.
The Dow Jones industrial average rose 0.1%, while the S&P 500 and the Nasdaq both gained about 0.3%. The Dow and S&P are both a few points below from all-time highs.
The yield on the 10-year Treasury bond edged lower after Bernanke told lawmakers that the Fed's $85 billion-per-day bond buying program is "by no means on a preset course."
Overall, the subdued moves suggest that investors are beginning to accept Bernanke's core position, which is that monetary policy will remain highly accomodative, even as the Fed begins to scale back its bond buying, said Ashraf Laidi, global market strategist at City Index in London.
"Fed Chairman Bernanke's main message is finally getting through to market participants," he said.
Click here for more on stocks, bonds, commodities and currencies
Bernanke strikes a balance: In the first day of his semi-annual Congressional testimony, Bernanke sought to reassure lawmakers that the central bank is taking a measured approach to quantitative easing, as the bond buying program is known.
Echoing previous statements, Bernanke said the Fed could increase the pace of its bond buying if the economy falters, adding that it could also be reduced "somewhat more quickly" if the recovery accelerates.
While that's not new, Bernanke tempered fears that the Fed could begin to slow the program this year by highlighting the "downside risks" to the economy, including rising mortgage rates and tepid inflation.
Bernanke's testimony seems to be "emphasizing the 'no-imminent-tightening point' a bit more," said Jim O'Sullivan, chief U.S. economist at High Frequency Economics.
The chairman rattled global markets in May, when he said the Fed could decide to taper its bond buying at one of its next few meetings. The Fed's stimulus measures have kept the markets awash with liquidity and helped spur recent stock market highs.
Related: Don't 'panic-sell' bonds
In the latest edition of its Beige Book, the Fed said the economic activity across the central bank's districts continued to grow at a "modest to moderate pace."
Housing weakness: The number of new homes breaking ground in June fell 10% from May, the Commerce Department said. Meanwhile, applications for building permits, considered a leading indicator for new home construction, fell 7%. Both figures were worse than expected.
That suggests the recent surge in mortgage rates has taken a toll on the housing market, said Michael Englund, economist at Action Economics.
While the recovery in housing remains on track, Englund said there is a "greater risk of a mid-year speed-bump with weaker figures than we had previously assumed."
Related: Fear & Greed Index, still greedy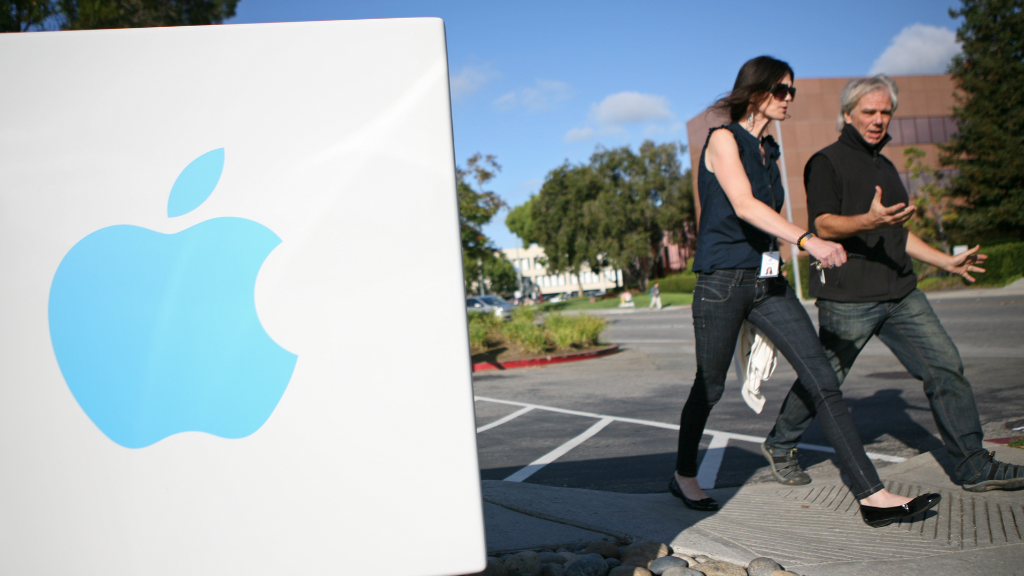 What's moving: IBM (IBM) said after the market close that net income fell 17% in the second quarter, driven by costs linked to its "workforce rebalancing." Excluding that expense, IBM said net income rose 3% to $4.3 billion. Shares of Big Blue were up after hours.
Intel (INTC) reported quarterly results that matched analysts' expectations. However, the company said it expects revenues to be flat this year, after previously forecasting a modest increase.
American Express (AXP) reported better-than-expected quarterly earnings of $1.27 per share. But the stock was under pressure following reports that the European Union will impose a cap on credit card swipe fees.
Bank of America (BAC) released its second-quarter results before the opening bell, reporting a 63% surge in quarterly profit to more than $4 billion.
Shares of Mattel (MAT)fell after the toymaker said earnings fell in the second quarter on charges and strategic investments.
Yahoo (YHOO) shares rose after the company reported a jump in profit, though quarterly sales fell slightly short of both Wall Street's expectations and its own results from a year earlier.
CSX (CSX) shares rose after the rail company reported quarterly earnings that beat expectations.
Shares of Tesla (TSLA) bounced back after taking a beating Tuesday, when Goldman Sachs (GS) issued a price target that was well below where the stock is currently trading.
European markets ended higher, while Asian markets closed with mixed results.