Investors once again appeared wary of placing any big bets Friday.
Tech shares have been the biggest drivers this week, boosted by strong earnings from Apple (AAPL) and Facebook (FB), but weak results from Amazon (AMZN) and Zynga (ZNGA) could put pressure on the sector Friday.
Amazon shares were lower after the online retailer posted a surprise loss. And Zynga's stock was getting slammed in premarket trading after the online gaming company issued a weak outlook for the third quarter and said it's not going to pursue online gambling in the United States.
U.S. stock futures were lower ahead of the opening bell.
With little on the docket, it could be a choppy day.
At 9:55 a.m. ET, the University of Michigan and Thomson Reuters will release data on consumer sentiment.
Related: Fear & Greed Index, still greedy
Telsa Motors (TSLA) shares jumped after Deutsche Bank (DB) upgraded the electric car maker.
Shares of Activision Blizzard (ATVI) surged more than 21% after the maker of games like World of Warcraft and Call of Duty said it was striking out on its own, through an $8.2 billion deal.
Starbucks (SBUX) shares rose after the coffee giant delivered better-than-expected quarterly earnings and sales.
Halliburton (HAL) stock rose nearly 4% after the Justice Department said the oilfield services firm would plead guilty to destroying computer test results that had been sought as evidence in the Deepwater Horizon disaster.
U.S. stocks finished mixed Thursday, with the Nasdaq closing higher following a rally in tech shares
But investors largely lacked conviction to push the broader market in any one direction.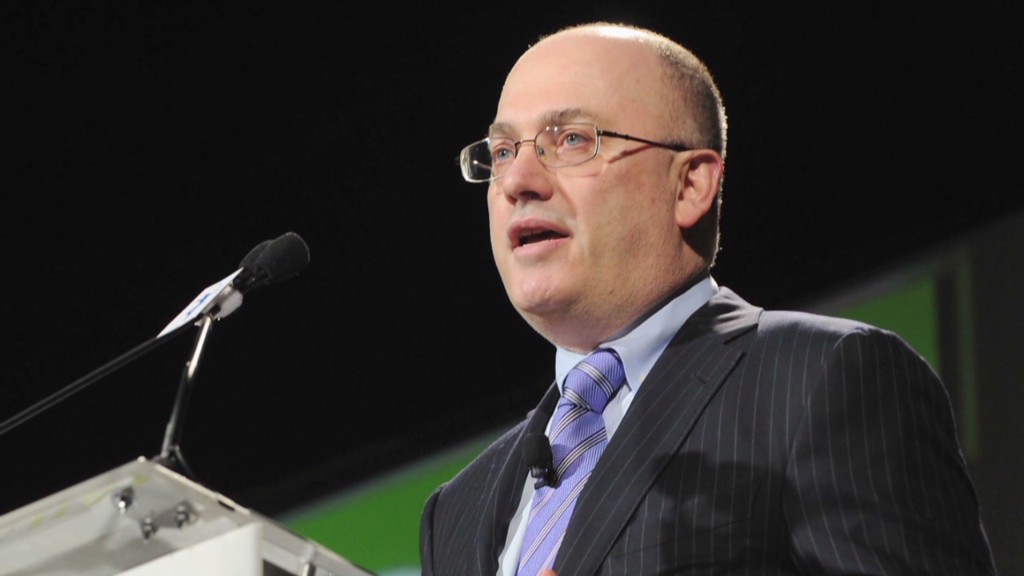 European markets were also mixed in morning trading, though shares of Pearson (PSO) and LVMH (LVMHF) rose after the companies posting better-than-expected earnings.
In Asia, Japan's benchmark Nikkei index fell by 3% as the yen strengthened. Japan's inflation turned positive for the first time in a year, a sign that Abenomics is taking hold.
The performance on Chinese indexes was more muted. Hong Kong's Hang Seng index rose by 0.2% and the Shanghai Composite index declined by 0.5%.