Welcome to August! The Dow and S&P 500 rallied to new highs straight out of the gate Thursday and never looked back.
The S&P 500 climbed 1.3% and closed above 1,700 for the first time ever, while the Dow Jones industrial average advanced 0.8% to a record high.
The Nasdaq gained 1.4% to end at its highest level in almost 13 years.
Click here for more on stocks, bonds, commodities and currencies
Economic data gives a boost: Stocks have been driven by positive economic news this week, and Thursday was no different.
The Labor Department reported the number of Americans filing first-time claims for unemployment benefits fell to a five-year low. That's good news ahead of the government's monthly jobs report, due Friday.
Economists surveyed by CNNMoney expect the economy will have added 180,000 jobs in July, and that the unemployment rate will have ticked lower.
Related: Nothing 'modest' or 'moderate' about market rally
The Institute for Supply Management also delivered positive news Thursday. The group's monthly manufacturing sentiment index rose to 55.4, the highest level in two years. Any number above 50 signals growth.
But a separate report from the Census Bureau showed that construction spending declined 0.6% in June, surprising analysts who were expecting a slight rise.
Major automakers released their monthly sales results Thursday. General Motors (GM), Ford (F), Chrysler Group and Toyota (TM), the nation's four largest automakers, had their best July since before the 2007 recession.
Investors also continued to be soothed by Indications that the Federal Reserve will not be too hasty when scaling down its massive bond-buying program.
What's moving: Procter & Gamble (PG) reported better-than-expected earnings and sales for its fiscal fourth quarter.
Exxon Mobil (XOM) reported quarterly earnings that fell short of forecasts, citing weaker refining margins, while revenue topped estimates.
Royal Dutch Shell (RDSA) shares dropped after the company reported earnings and revenue that missed estimates. The company cited higher costs, exploration charges and challenges in Nigeria, where oil thefts and supply disruptions have hit Shell's bottom line.
Shares of DirecTV (DTV) fell after the satellite television provider posted earnings that widely missed forecasts.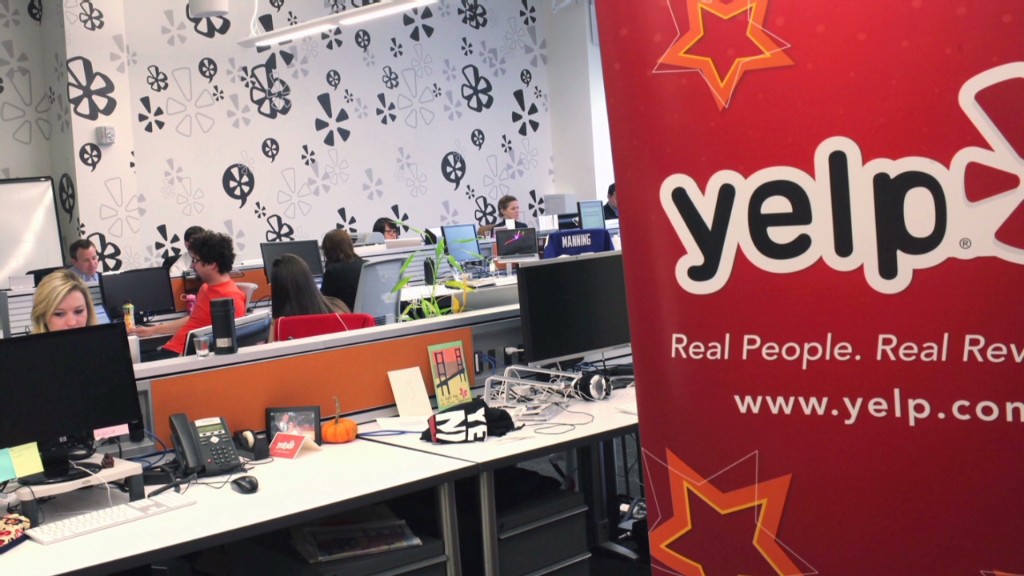 Yelp (YELP) shares jumped more than 20% after the online review site reported a smaller-than-expected quarterly loss late Wednesday.
Sony (SNE) shares rose after the company reported first-quarter results showing a 13% jump in sales compared with the same quarter a year earlier. The revenue boost was largely the result of a weaker yen and stronger smartphone sales.
Related: Facebook investor: I'm buying more
Shares of J C Penney (JCP) slipped again following a 10% sell-off Wednesday. The retailer issued a statement early Thursday disputing reports that CIT (CIT) had cut off some of the credit to its suppliers due to concerns about Penney's ability to pay them. However, an analyst for Citigroup cut her recommendation on the stock to a "sell" from "neutral."
Meanwhile, shares of Sprout Farmers Market (SFM) more than doubled from their IPO price on their first day of trading.
After the closing bell, LinkedIn (LNKD) reported better-than-expected results and boosted its full-year forecast. Shares rose in after-hours trading.
Best of StockTwits: On any given day, the chatter on StockTwits centers around high-profile stocks in the news and on the move. Here's a look at some of them.
Visa (V) shares staged a rebound a day after tumbling more than 7%. The card giant's shares took a big hit Wednesday after a Washington D.C., district court judge ruled that the limit on debit card swipe fees that were implemented with the 2010 Dodd-Frank law were too high.
gabbs: I love panic-sells/mini-crashes caused by over reaction to news. The best way to grab cheap shares.$V
RottenAl: 3Xs daily volume in $V. Get it all out of your system boys. Judge ruling must mean co is worth 10% less, right? Not.
It was also all about the social media stocks on StockTwits, with Facebook (FB), Trulia (TRLA) and others among the hottest topics.
joshing: Mobile web bubble $Z $TRLA $YELP $FB $LNKD .. Party like its 1999 but with smartphones and apps with mobile ads!!!
Facebook shares were in particular focus after topping their IPO price of $38 per share for a second day in a row.
MacToney: $FB I hate this stock, but love money more, going long on push above 38
duke2duke: $FB If I was big money I would jump in now, because this stock is not going the lower support of two weeks ago... no chance. Bullish