Stocks can't escape the August doldrums.
The Dow Jones Industrial Average, the S&P 500, and the Nasdaq declined between 0.6% and 0.7% Tuesday.
But investors are still flying high this year. U.S. stocks have all rallied 18% to 21% so far in 2013.
Click here for more on stocks, bonds, commodities and currencies
Taper talk: Chatter about Federal Reserve tapering caused some jitters again Tuesday. Atlanta Fed president Dennis Lockhart and Chicago Fed president Charles Evans both hinted that the Fed could begin easing its bond buying program as early as next month.
While speaking to reporters, Evans said he wouldn't rule out the possibility of dialing back the bond program next month, but reiterated that the Fed's decision is going to depend on economic data and the pace of the recovery.
Evans is a voting member on the Fed's monetary policy committee, while Lockhart is not. But the market has paid attention to comments from all Fed members recently for clues about the central bank's next move.
The Fed's stimulus policies, including its bond purchase program, known as quantitative easing, have been widely credited as a major factor in driving stocks higher over the past few years.
What's moving: The vast majority of large U.S.-traded companies have already reported quarterly results, but a few more are trickling in and generating plenty of buzz among traders on StockTwits.
Shares of Molson Coors Brewing (TAP) rose, after the brewer reported strong earnings and sales, helped by a 20% jump in beer volume.
howardlindzon: Guns worked...next up beer ....Molson's coming out of a huge base... might be adding cc @ivanhoff $TAP Bullish
Fossil (FOSL) stock also rallied on strong earnings.
EricDutram: $FOSL up almost 20% on earnings beat, solid guidance. Death of watches has been greatly exaggerated...
Related: Why Buffett didn't buy Washington Post
And shares of Michael Kors (KORS) rose sharply after the luxury retailer reported sales and earnings that blew past expectations.
vermut: $KORS cash company is generating exceeds all their investment needs. management says: possibility of stock buyout and dividend in future Bullish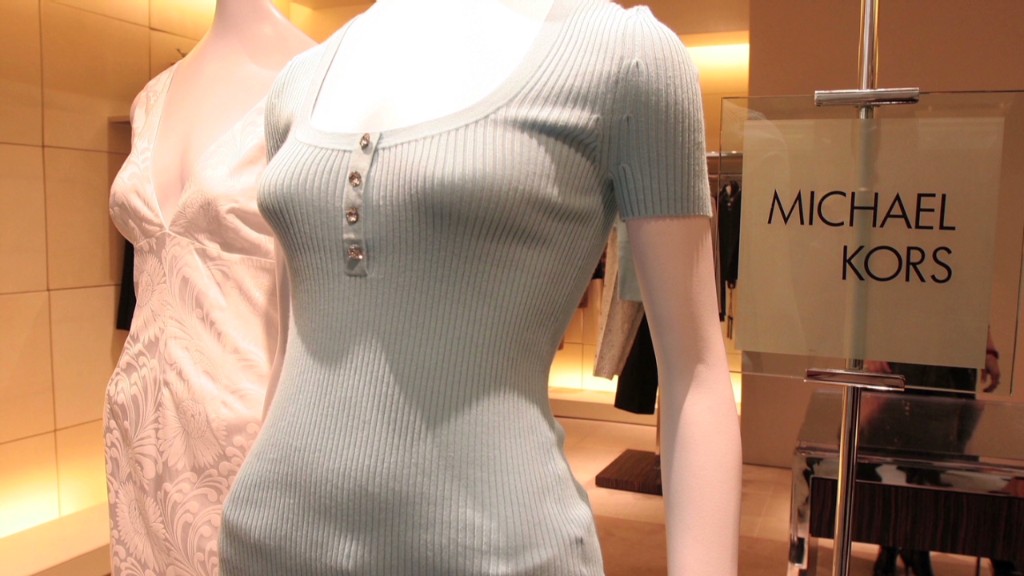 But it wasn't all good news on the retail front.
mytfine: Did little ole $AEO blow up the retail party?
Shares of American Eagle Outfitters (AEO) tumbled after the teen clothing retailer cut its outlook for the current quarter due to weak demand.
Related: Sony shares plummet as board rejects Loeb's plan
DISH Network (DISH) reported a quarterly loss due to high costs associated with an acquisition of two of its satellites.
Click here for more on world markets
In other corporate news, shares of The Washington Post (WPO) rose after Amazon.com (AMZN) founder Jeff Bezos said he was buying the company's world-renowned newspaper business. Bezos is buying the company's flagship paper -- The Washington Post -- and other print properties for $250 million.
BATS exchange temporarily halts orders, resumes: The BATS BZX exchange stopped accepting trader orders for nearly an hour Tuesday afternoon while it was investigating system issues. The exchange, the nation's third largest after the New York Stock Exchange and Nasdaq, resumed taking order at 2 p.m. ET.