U.S. stocks ended slightly higher Thursday, breaking a three-day losing streak.
The Dow Jones industrial average, the S&P 500 and the Nasdaq all rose modestly, as strong corporate earnings and a favorable jobless claims report lifted sentiment.
The Labor Department said jobless claims rose by 5,000 last week to 333,000, slightly lower than expected.
U.S. stocks have been under pressure this week, partly on fears of the U.S. Federal Reserve cutting back on its massive quantitative easing campaign, which has flooded the markets with liquidity.
Related: The 'Septaper' is coming. Deal!
Even with the modest declines this week, stocks are still up 18% to 23% this year.
"August historically has a slight bearish bias to it and volume is very low," said Ryan Detrick, an analyst at Schaeffer's Investment Research. "So far that is exactly what we've seen."
Click here for more on stocks, bonds, commodities and currencies
Groupon, Tesla lead the charge: Investors cheered strong earnings from Groupon and Tesla.
Groupon (GRPN) surged after the daily deals site posted strong sales and announced a $300 million share-buyback program. The rally bumped Groupon's market valuation to $7 billion, well above the benchmark $6 billion figure that Google (GOOG) reportedly offered for the company in 2011.
Tesla (TSLA) shares rallied after the electric-car maker reported a surprise quarterly profit. Tesla's Model S also got the top crash test rating from the government and the stock was generating plenty of buzz among traders on StockTwits.
IcallYourPutandRaise: $TSLA got in at 116 a month ago, just ridin the wavess hangin ten brahssss Bullish
But Solar City (SCTY), which is chaired by Tesla CEO Elon Musk, reported a wider loss than analysts had expected. The stock tumbled on the news. But one trader still expressed support for all things Elon Musk.
rayinla: $SCTY testing 50dsma and still holding, while $TSLA trending slowly. Will there ever be a space-X IPO? Bullish
Related: Fear & Greed Index still idling in neutral
J.C. Penney (JCP) was a top gainer in the S&P 500 following reports that the struggling retailer started to search for a new CEO to replace its interim head executive, Mike Ullman.
TechTrader17: $JCP Finally!! The Board get's some sense in their heads!!
Green Mountain Coffee Roasters (GMCR) shares fell following quarterly sales figures that missed expectations.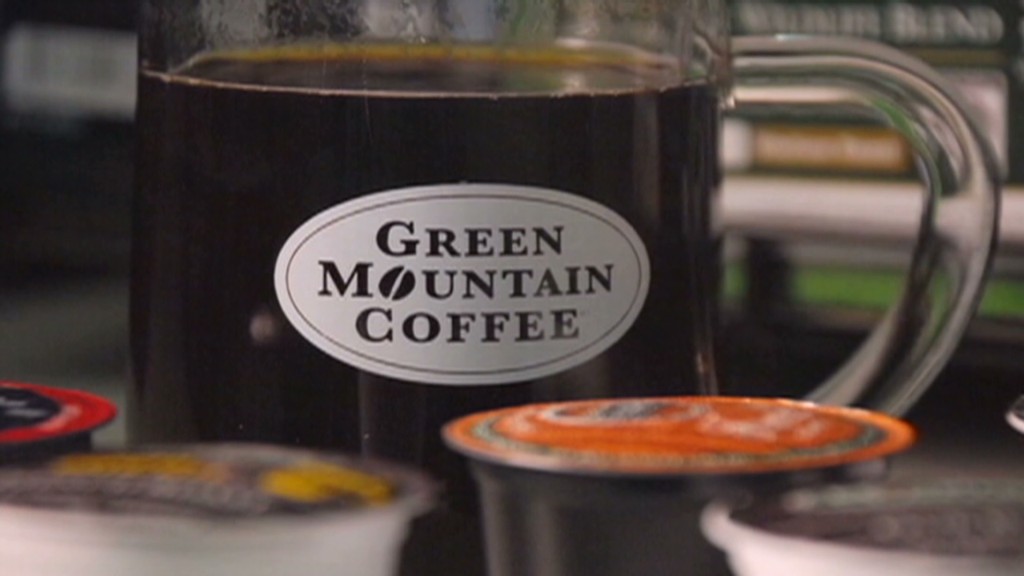 But the news from Green Mountain was not all bad. It's earnings beat expectations and some investors were hopeful the stock price would rebound.
MistraKnowItAwl: This is beauty. Churning upwards, through the Shorts... / "WorkDayTrader: $GMCR like watching paint dry... Go up!"
T-Mobile (TMUS) topped revenue forecasts and said it had a net addition of 1.1 million customers during the quarter. Apollo Global Management (APO) swung to a quarterly profit and
Priceline.com (PCLN) rose in after-hours trading after the company released earnings that beat expectations. The stock is set to move even closer to $1,000. Shares were trading around $970 after the closing bell. And shares of Priceline competitor Orbitz (OWW) soared more than 35% after it reported solid earnings.
On the international stage, European markets rose, while Asian stocks ended mixed.