The bull must be on summer vacation. Stocks ended the week with losses.
The Dow Jones Industrial Average, the S&P 500, and the Nasdaq all fell Friday. The Dow dropped more than 100 points at one point in mid-day trading before recovering a bit. But there did not appear to be a clear reason for the sell-off.
Stock market trading is typically muted in August.
But even with the major indexes all shedding about 1% this week, the market hasn't lost all that much momentum. Stocks have still gained between 18% and 23% in 2013.
Click here for more on stocks, bonds, commodities and currencies
Can Priceline top $1,000? Even though the broader market wasn't doing much, there were several high-profile stocks on the move. Priceline.com (PCLN) shares moved closer to $1,000. The online travel company posted quarterly earnings Thursday that beat expectations.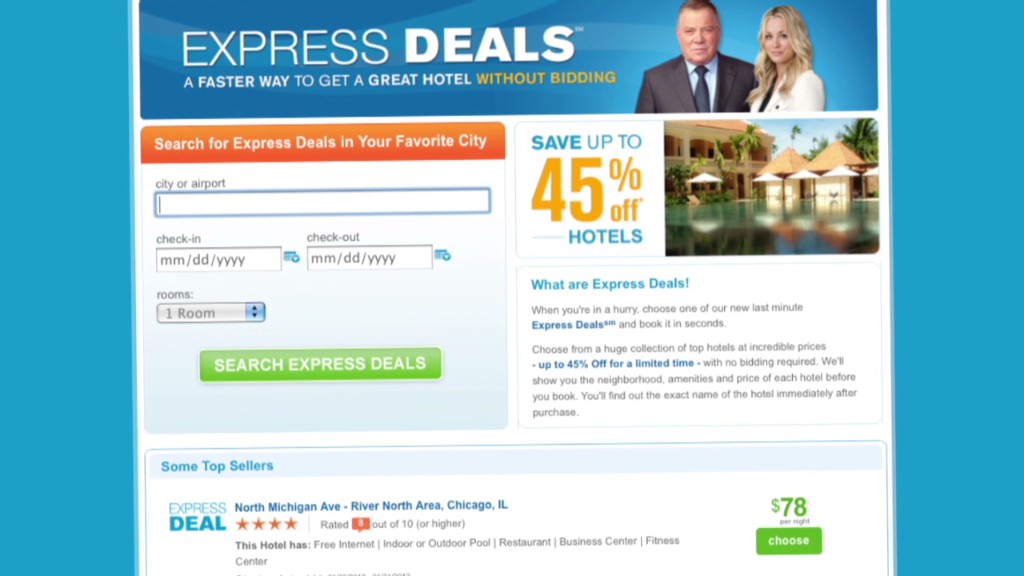 Traders on StockTwits see room for quick profits in the online travel company.
Zubair84: $PCLN Thanks to Mr.Shatner for making me one day closer to retirement..i should retire after this sick run lol
howardlindzon: Standing Ovation for Priceline and it's long term shareholders...outstanding - unsung internet hero $PCLN http://stks.co/rO3C"
J.C. Penney (JCP) shares fell more than 7%, one day after gaining 7%. Activist investor Bill Ackman wants a new CEO, and in a letter, stated how worried he is about the health of the company.
Traders are terrified about the retailer's prospects.
tuberdr11: $JCP YOU MUST READ THIS. This company is in serious, serious trouble by the sound of this letter. Ive never seen this http://stks.co/deBP
Harvey_s: $JCP The bottom callers always get screwed because things can actually go lower than you may realize , faster than you can imagine
Related: Fear & Greed Index, still idling in neutral
Shares of BlackBerry (BBRY) surged, after Reuters reported that the Canadian smartphone company is looking for a buyer to take it private.
Still not everyone was sure that the BlackBerry rally had staying power.
flowerpoweredQE2infinity: $BBRY while i agree their assets are worth $15/share, the fact that they mentioned they're open 2 a buyout means it won't happen
dragenn: $BBRY This will sell off over the next couple of days. Sell side pressure hasnt stopped. I doubt It'll hold high into next week.
On the international stage, both European markets and Asian stocks moved slightly higher.