The Dow dropped 225 points Thursday, its biggest loss in almost two months.
U.S. stocks were dragged down by disappointing earnings from Wal-Mart and Cisco, which outweighed more encouraging economic news.
The Dow Jones industrial average, S&P 500 and Nasdaq all fell by more than 1.4%.
Wal-Mart (WMT)reported lower-than-expected second-quarter U.S. sales early Thursday.
That report came on the heels of news from Cisco (CSCO) that sent its shares plunging. The network equipment maker revealed plans to cut 4,000 jobs, citing difficult economic conditions.
And on a day when the broader market sell-off was the big story, it's worth noting that the exchange-traded fund for the S&P 500 (SPY) was one of the top-trending tickers on StockTwits. Traders had a lot to say about stocks and a possible market correction on the horizon.
theoptiondon: $SPY under 167 could be recipe for a mini crash to 160 Bearish
PatrickCANo1: $SPY Right about now there are 1,000 mgrs on vacation calling in sell orders Bearish
Markets in Europe and Asia closed in the red as well. But gold prices jumped. The metal often spikes in times of market turmoil as investors view it to be a safer bet in uncertain times. But prices have been down sharply this year and several well-known hedge fund managers have lowered their exposure to the metal.
Related: Fear & Greed Index shows fear is back
On the economic front, the U.S. government said jobless claims dropped by more than expected to 320,000, a decrease of 15,000 from the previous week's revised figure. The Labor Department said the consumer price index rose 0.2%, in line with expectations. CPI is a key gauge of inflation.
Investors continue to look for more clues on when the Federal Reserve will start to tighten monetary policy.
Chris Beauchamp, analyst with IG in London, said investors are still nervous about whether or not the Fed will begin to pull back on, or taper, its bond-buying program next month.
Along those lines, the yield on the 10-year Treasury bonds jumped to a two-year high. This may be a sign that investors are expecting the Fed to scale back its stimulus efforts sooner rather than later.
Related: China's underdog market surges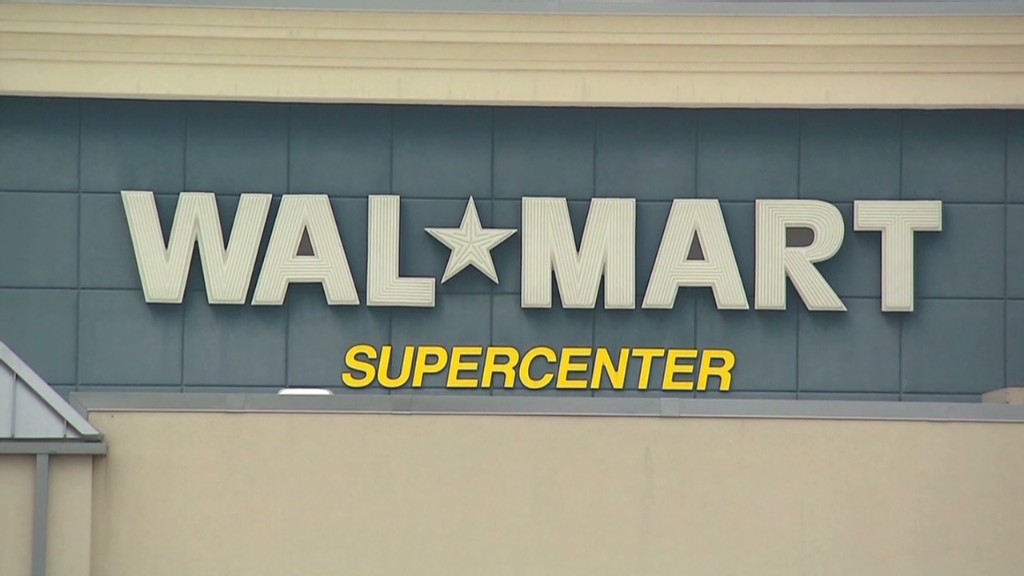 In other corporate news, J.C. Penney (JCP) shares rose after investment manager George Soros revealed the size of his stake in the embattled retailer.
Shares rose for Kohl's (KSS) after the company reported a second quarter jump in revenue, despite a drop profit. The retailer also lowered its earnings forecast for the full year.
Shares of Gannett (GCI) slid after Berkshire Hathaway (BRKA), the investment firm run by billionaire Warren Buffett, unloaded its shares of the newspaper giant. Berkshire disclosed its holdings in a quarterly filing with the Securities and Exchange Commission, which was released Thursday.
Berkshire bought shares of Dish Network (DISH), and Suncor Energy (SU) and ramped up its ownership of General Motors (GM) in the second quarter.
Shares of Smith & Wesson (SWHC) fell more than 8% after KeyBanc Capital Markets downgraded the gun manufacturer's stock from Buy to Hold. But one trader on StockTwits felt the drop in price was unjustified.
zackisherenow: $SWHC 500 shares at 11.25 and 500 shares at 10.99. Got 2500 shares now at an avg of 11.68. This is THE biggest overreaction of the year. Bullish