On a volatile trading day, the release of the Federal Reserve's minutes pushed U.S. stocks lower Wednesday.
The Dow Jones industrial average fell more than 100 points. It was the Dow's sixth straight day of declines, its worst losing streak in more than a year. The S&P 500 and Nasdaq also limped into the close and finished the day lower. Both of those indexes had been in positive territory in late afternoon trading.
Investors had hoped the minutes from the Fed's latest meeting would answer questions about when the central bank would start to pull back on its bond purchases. They didn't.
The Fed essentially said that it is still looking for continued improvement in the job market, and hinted it may not yet ready to taper its bond-buying program.
Bond investors did not seem so happy though. The 10-year Treasury yield increased to 2.9% as bond selling picked up following the minutes.
Investors will now be closely watching the August unemployment numbers, due out on September 6th, for any indication of improvement in the labor market. Stronger jobs numbers could prove to be a catalyst for the tapering of the stimulus markets have come to depend on.
Related: Fear & Greed Index driven by FEAR
Home improvement retailers show improvement: Looking at individual stocks on the move, Lowe's (LOW) announced that its quarterly sales and profit rose from a year earlier. The strong results from the home improvement retailer come a day after rival Home Depot (HD) also issued an upbeat outlook thanks to the continued recovery in the housing market. In another positive sign for housing, existing home sales rose 6.5% in July from the prior month.
Traders on StockTwits liked what they saw at Lowe's.
retail_guru: Pleasing to see Lowe's deliver for once. Sales strong, unsurprisingly tad less than Depot, but margin performance stronger $LOW $HD
EricSteiman: $LOW shows you that housing restoration is growing
The retail losers: Target (TGT) shares fell even after the retailer announced significant year-over-year gains in sales. Traders seemed worried about slowing sales growth and a more tepid outlook for consumer spending.
FinancialJuice: Target $TGT CFO says sees FY US same-store sales up only about 1% vs. Prev. view of 2-2.5%
tradersfly: $TGT - toast as well - continues the downward run... http://stks.co/ji5T
Shares of Staples (SPLS) dropped more than 15% after the office supply retailer reported lower quarterly sales and profit compared to the prior year. The CEO blamed the declines on weakness in retail stores and said the company was working to ramp up its online sales.
Two other niche retailers, teen apparel seller American Eagle Outfitters (AEO)and pet supply retailer PetSmart (PETM)also disappointed investors. But some thought the sell-off in PetSmart may be overdone.
scheplick: i cant decide what report looks uglier: $AEO or $SPLS ... but i believe that $SPLS has more potential for a turnaround. $AEO is a dead brand
ClintonSPX: 2 stores next to each other in my neighborhood $SPLS usually empty and $PETM usually busy $SPY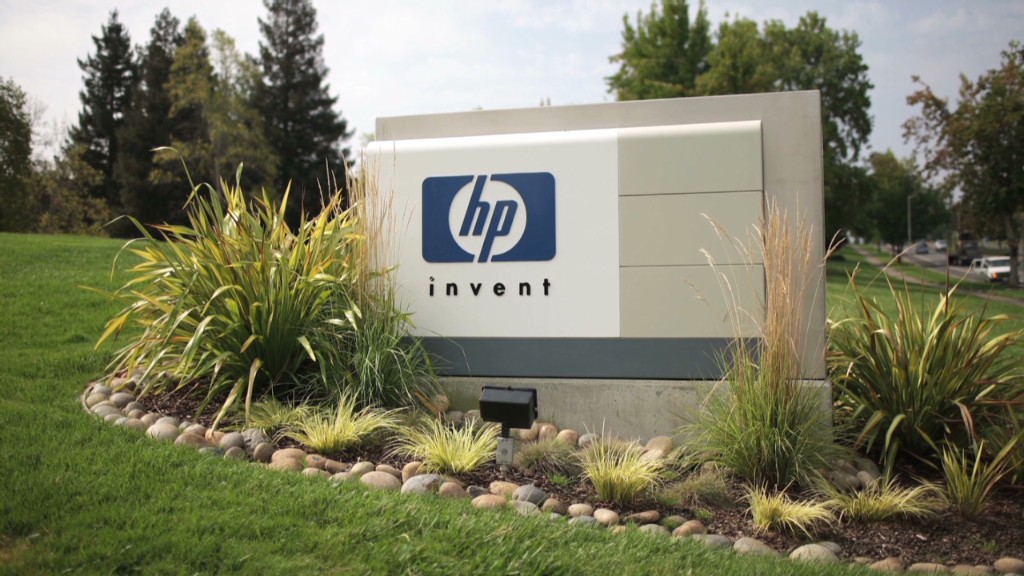 Hewlett-Packard (HPQ) reported its latest earnings after the closing bell. Sales and profits were mostly in line with forecasts. But the stock fell in after-hours trading. The PC and printer giant is this year's best performer in the Dow as investors have embraced the turnaround strategy of CEO Meg Whitman.
Related: Indian stocks plunge 11% in a month
World markets: Stocks in India continued to slide. The Mumbai Sensex has fallen by roughly 7% over the past four trading sessions and the country's currency hit fresh lows versus the U.S. dollar this week. Policymakers have taken some steps to defend the rupee, but some analysts argue more must be done.
European markets were slightly down at closing, while Asian markets ended with mixed results.