Worries over potential U.S. action in Syria chilled investor enthusiasm Tuesday and overshadowed optimism surrounding the announcement of two mega-mergers.
All three indexes ended the trading day higher, but pulled back from earlier highs when leaders in the House of Representatives said they would support President Obama's plan for a U.S.-led strike on Syria.
The S&P 500, the Nasdaq, and the Dow rose between 0.1% and 0.5%.
Click here for more on stocks, bonds, commodities, and currencies.
Tech takeovers: The two deals announced over the Labor Day weekend are set to transform the technology industry.
In the second-biggest merger ever, Verizon (VZ) said it will pay $130 billion to take full control of Vodafone, and Microsoft (MSFT) said it was buying Nokia's (NOK) mobile phone business for $7.2 billion.
Related: Wall Street is asleep: Volume at 5-year low
Good economic data: Manufacturing data gave investors additional signs of a global economic rebound. Manufacturing data in the U.S. showed stronger expansion in the sector. Over the long weekend, investors also saw better-than-expected manufacturing reports out of Europe and Asia.
Fear & Greed Index says investors are extremely fearful
Buyers losing out: Microsoft and Verizon -- the two major acquirers over Labor Day weekend -- saw shares sputter when investors greeted their respective deals.
Shares of Microsoft dropped 5% following the deal announcement, while Nokia's shares soared. Traders on StockTwits mocked Microsoft's poor performance in the mobile phone space and thought Blackberry (BBRY) might be as worthy of a takeover as Nokia. (Alternately, Oracle (ORCL) might consider taking over Blackberry.)
DayTradeTK: is it a new trend software companies taking over hardware companies $MSFT and $NOK. hopefully $ORCL and $BBRY
tjross: can $MSFT afford to buy both $NOK and $BBRY? If so, they lock in 3rd spot in mobile race
Monika68: $NOK buy $BBRY: @sonnydelite good idea ;) Then make Android smartphone & make all the Finnish people happily ever after. they love Android.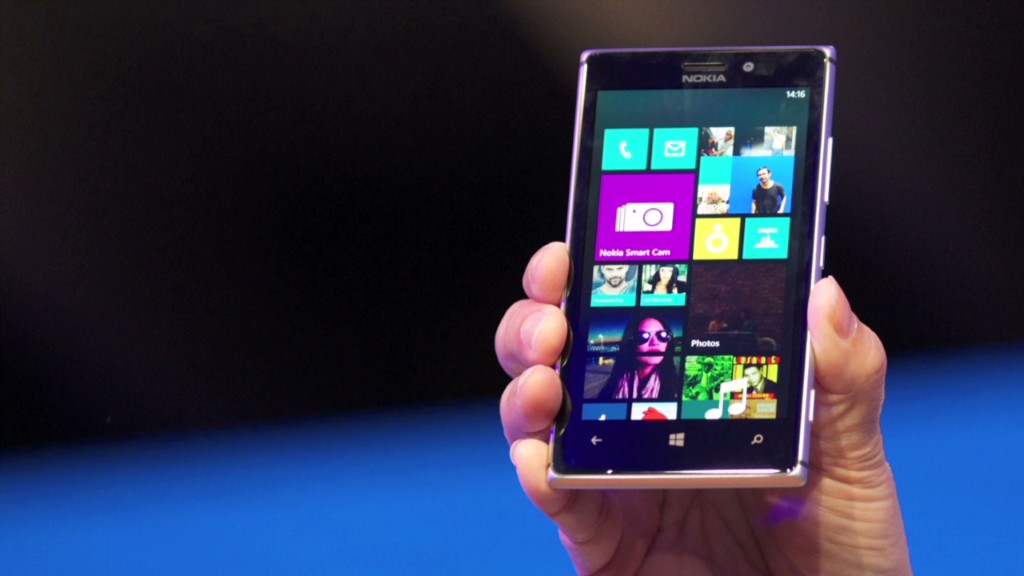 Verizon's stock dropped roughly 4% following the buyout. Traders on StockTwits were wary of the deal.
sigfig8: $VZ and $VOD down today on the deal. Who is benefiting then? Was it really a lose-lose?
Maced: $VZ Should have used the $130B to buy more spectrum and content. Why own the other half at peak of subscriber growth
End of cable drama: Investors liked the agreement between Time Warner Cable (TWC) and CBS (CBS), which will end a month-long blackout and restore CBS programming to about 3 million viewers. Both stocks rose Tuesday.
howardlindzon: $CBS and time warner fight is over. I hope we can now all agree on more makeup for 60 minute anchors.
Job listing website LinkedIn (LNKD) announced a plan to sell $1 billion in new equity Tuesday, sending shares lower in after hours trading.