U.S. stocks advanced Wednesday, with the Dow logging its best performance in over a month, thanks to a strong batch of economic and company news. But investors remain on edge as they consider the increasing likelihood that the U.S. will lead a military strike against Syria.
The Dow Jones industrial average jumped 97 points, or 0.7%, its best gain since August 1. The S&P 500 rose 0.8% and the Nasdaq jumped more than 1%.
Auto giants Ford (F) and General Motors (GM) were big winners after delivering strong sales figures.
GM, Ford and Chrysler Group all reported double-digit percentage increases in sales in August. Japanese rivals Toyota Motor (TM) and Nissan (NSANY) also reported large sales gains, putting the industry on pace for a 16-million annual sales rate for the first time since before the recession started in late 2007.
Apple (AAPL) was also a top performer, as investors anticipated that the company will announce its newest iPhone next Tuesday.
Meanwhile, investors continued to monitor developments in Washington, as President Obama seeks congressional approval to carry out a military strike against Syria. He said U.S. intelligence showed that Syria used chemical weapons to kill more than 1,400 people.
Several key Democrats and Republicans have thrown their support behind Obama's plan in recent days, though a number of hurdles must still be overcome before the U.S. can take military action.
Click here for more on stocks, bonds, commodities, and currencies
The Federal Reserve released its regional Beige Book report Wednesday afternoon. Economic activity continued to expand "at a modest to moderate pace" during July and August across the country, according to the report, which could influence the Fed's decision on its stimulus policies. There is speculation that the Fed could decide to start pulling back on its $85-billion-a-month bond-buying program in a meeting later this month.
Still, investors may remain cautious ahead of the August jobs report due Friday, as the health of the labor market is a key factor for the Fed. Analysts expect that the economy added 177,000 jobs last month, and that the unemployment rate held steady at 7.4%.
Another Nasdaq hiccup: Nasdaq suffered a brief outage shortly before noon Wednesday, which impacted trading in stock symbols PC through SPZ. The exchange once again had issues with the system that disseminates stock quotes, which was also at the root of the three-hour trading halt last month.
The exchange said the issue has been resolved.
Related: Impact of war on stocks and oil
What's moving: Shares of LinkedIn (LNKD) fell more than 2% after the job search website announced plans to sell $1 billion worth of stock in a secondary offering. Even with the slide, shares of LinkedIn are up more than 100% this year.
LinkedIn's big offering and the dip in the stock price were hot topics among traders on StockTwits.
howardlindzon: $LNKD...likely one or two huge acquisitions in their future with this secondary raise...who do you think?
EricSteiman: I missed the $LNKD run. Love the company, but its expensive, and I own $TSLA.
Shares of JCPenney (JCP) rose sharply after two hedge funds -- Hayman Capital and Glenview Capital-- announced new stakes in the struggling retailer. But StockTwits traders were mostly skeptical.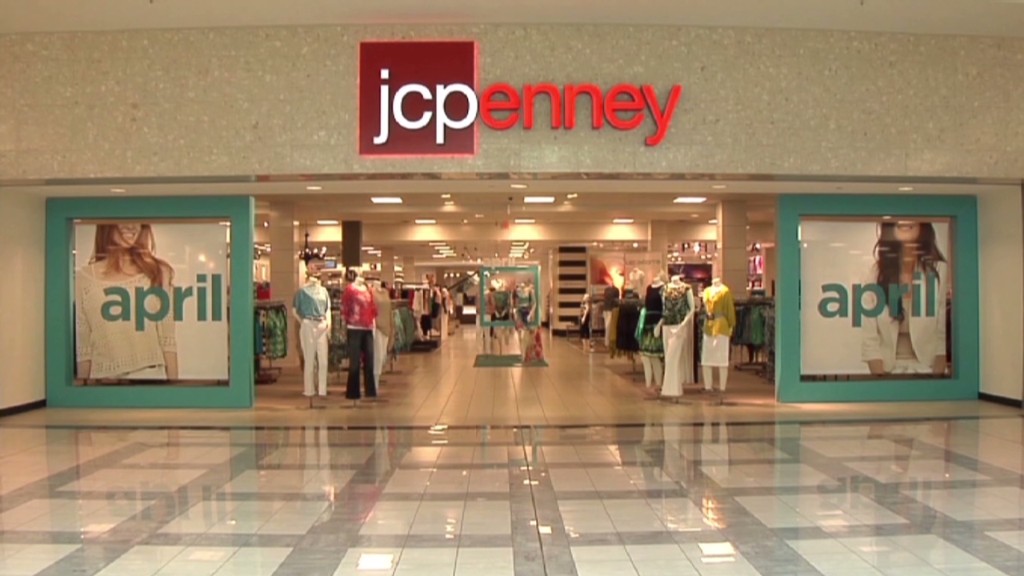 scottsdalem: $JCP Retailers don't have to take a position because the hedgies are doing so. You know what happened to Ackman.
hakihika: So someone else takes Ackman's losing position and all of the sudden $JCP becomes a winning position? I say bounce don't last.
On the earnings front, H&R Block (HRB) shares fell after missing analyst expectations.
Shares of Dollar General (DG) rose after the retailer wowed Wall Street with its second-quarter results.