Stocks are faring well so far in September. All three indexes rose for the third day in a row and are up more than 1% this week.
Although the continuing threat of a U.S.-led military strike against Syria has kept investors on edge, the Dow, S&P 500 and the Nasdaq moved slightly higher. That's helping to erase some of the painful memories of a brutal August -- although investors have little to complain about in 2013. The three major indexes are up between 14% and 21% year-to-date.
But in a more troubling sign, 10-year Treasury yields continued to move up, as investors sell and push rates higher. The yield is nearing 3%, a level it hasn't hit since July 2011.
Click here for more on stocks, bonds, commodities and currencies
Waiting for the big jobs report. Investors had two bits of labor market data to chew on. The jobs numbers released by payroll processing firm ADP showed hiring continuing at a modest pace.
The Labor Department's initial jobless claims figures also pointed to a steady recovery in the job market, with fewer people filing for unemployment.
But Friday is the big day for the markets. The government releases the August jobs report. Economists surveyed by CNNMoney believe that 185,000 jobs were added last month and that the unemployment rate dipped to 7.3%.
Investors will be watching those numbers closely and will immediately start speculating about whether the jobs report will lead the Federal Reserve to announce plans to begin cutting back on its bond purchase program at its next policy meeting later this month.
Related: Impact of war on stocks and oil
Global worries: Syria is sure to dominate discussions at the G-20 conference in Russia, which kicks off Thursday. Investors will be listening closely to assess if and when a military strike may occur. The G-20 summit was meant to focus on the global economy, but the debate over Syria is expected to overshadow the event.
The Governing Council of the European Central Bank and the Monetary Policy Committee of the Bank of England decided to keep their key interest rates unchanged. European markets all closed higher
Earlier in the day, the Bank of Japan struck a more upbeat note on prospects for the world's third-largest economy, saying that the country is on track to beat deflation. Asian markets closed mixed.
Related: Fear & Greed Index still shows fear
Thursday Techapalooza: Shares of LinkedIn (LNKD) moved up, after falling Wednesday on concerns that a new billion dollar plus offering would dilute existing shareholders. The company sold more than $1.2 billion in stock in a secondary offering Wednesday night.
Investors have been infatuated with the company since it went public in 2011. Its shares are up nearly sixfold since then. Traders on StockTwits love the company and the opportunities from this billion dollar plus offering.
TXplunger: $LNKD Street loves the secondary - they trust the co to deploy $ for continued world domination
ASM: Secondary offering dips have been some of the best opportunities of the year in the hot growth names $LNKD Bullish
Shares of Netflix (NFLX) rose after analysts at RBC upgraded their price target for the company. Netflix's stock is nearing its all-time highs from 2011.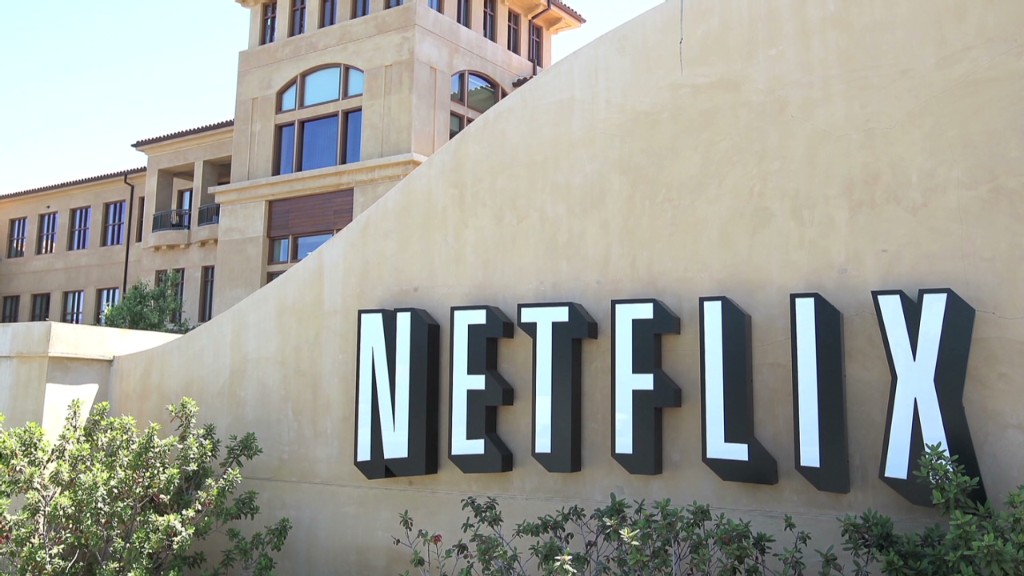 Shares of Groupon (GRPN) soared after Morgan Stanley upgraded the online coupon company.
On a heady day for social media stocks, traders on StockTwits were jazzed not only about Groupon but also Yelp (YELP), which spiked Thursday.
ML57: $GRPN Fox business reported that Groupon is getting LONG TERM Contracts. This is good!
TwentyOne: $GRPN and $YELP following same script
Retail rally: J.C. Penney (JCP) shares continued to move higher, after soaring Wednesday on news that two major hedge funds added stakes in the troubled retailer. Some traders thought the stock may have finally bottomed.
TechTrader17: $JCP Need some upgrades and some more Hedgie filings. Worst is over for JCP, peeps need to figure this out. Big $ knows.
Instituteinvestshark: $JCP more big whales coming into this.
The stock of another troubled retailer, Sears Holdings (SHLD), also popped.