More uncertainty. That's what investors will be faced with for the next few months. And we all know how much the market hates uncertainty.
A glut of unanswered questions pushed the Dow Jones Industrial Average down more than 180 points Friday. The S&P 500 and Nasdaq closed down between 0.4% and 0.7%.
The selling spread beyond stocks. Oil prices fell more than 1%, and gold dropped nearly 3%. European markets and Asian markets were mixed.
So what are the biggest questions for investors?
When will the Federal Reserve finally begin to cut back on its $85 billion a month bond-buying program?
Will the U.S. government shut down on October 1st?
Will the U.S. government default on its debt?
And what will corporate earnings look like next month?
Click here for more on stocks, bond, currencies and commodities
Good news had helped the Dow and S&P hit record highs earlier in the week. Even with Friday's sell-off, stocks ended the week up between 0.5% and 1.3%.
Investors got a momentary respite from a barrage of worries. The Fed pleasantly surprised the market Wednesday by deciding to hold off on tapering its quantitative easing program. And the threat of a U.S. strike in Syria no longer appears imminent.
But traders clearly seemed more worried heading into the weekend.
Related: Crowds gather for new iPhones
Blackberry's woes get worse: Shares of BlackBerry (BBRY) dropped more than 17% after the company announced losses of nearly $1 billion for its second quarter and plans to cut 4,500 jobs.
iPhone fumbles? The lines may have been long for Apple (AAPL)'s newest iPhones, but investors aren't racing to buy up Apple's stock. It's down more than 33% over the past year, and as sales for the latest iteration of the iPhone kicked off in stores in the U.S., China and seven other countries Friday, Apple's stock moved down another 1%.
One trader on StockTwits thinks the long lines might actually mean that there's room for the stock to run: "$AAPL Being accumulated like Chess rivals pieces by Kasparov, (despite mkt sell off)," said Bizfinder. But another trader isn't so sure: "$AAPL Just gonna assume that a 'positive surprise' is not possible now and that the good news has been baked in for the weekend," wrote jarym.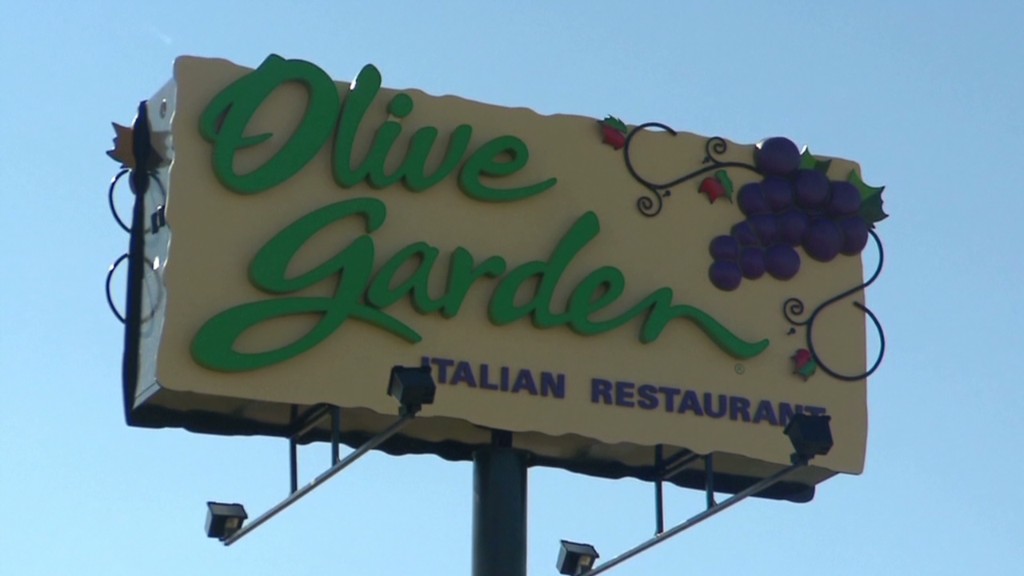 Darden Restaurants (DRI), which operates the Olive Garden and Red Lobster chains, reported weaker-than-expected sales and profits. Darden also said it's planning workforce reductions. The stock slipped more than 7%. One trader suggested this could be a bad sign for the economy. Consumers may be pulling back.
"Olive Garden used to be the go-to chain for the middle class. What's happened? Red Lobster SSS also down 5.2%. No splurging. $DRI," said TraceyRyniec.
Related: Fear & Greed Index is getting greedy once again
The all-time high club: A slew of companies hit all-time highs, including Netflix (NFLX), Tesla (TSLA), Amazon (AMZN), and Facebook (FB).
Priceline's (PCLN) stock continued to rise as well. It appeared set to finish above $1,000 a share for the second straight day..
Two IPOs off like rockets: It was a great day for companies with incendiary themed names to debut.
Shares of ad buying platform Rocket Fuel (FUEL) and cybersecurity firm FireEye (FEYE) both nearly doubled from their IPO prices.