Political leaders in Washington are not inspiring much confidence lately. And because of that, investors have been shying away from the stock market.
A possible government shutdown and a rapidly approaching debt limit could prevent the government from paying all its bills.
With several Congressional crises brewing, the Dow Jones Industrial Average, the S&P 500 and Nasdaq fell slightly Friday.
The Dow and S&P 500 finished the week down more than 1%. It's the first losing week for those two indexes in September. But the Nasdaq managed to eke out a tiny gain for the week.
Related: Click here for more on stocks, bonds, currencies and commodities
But while stocks have stalled a bit lately, investors aren't exactly panicking. The recent slump comes just a week after the Dow and S&P 500 hit record highs. All three major indexes are still up between 16% and 25% for the year.
Most investors expect Congress will strike a last-minute deal to raise the debt limit.
Related: Investors pricing in last minute debt deal
What's moving: Shares of new Dow component Nike (NKE) jumped 5% and hit an all-time high following quarterly results that beat expectations.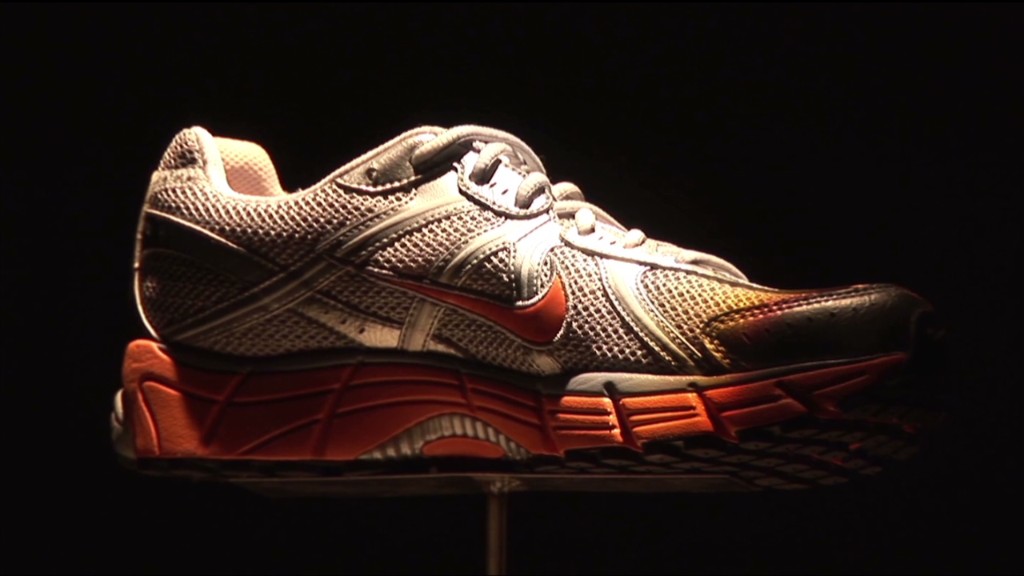 "$NKE buy and hold this baby. DO NOT day trade," TrueChartTrader wrote on StockTwits. "$NKE keep running," added gabbs.
J.C. Penney (JCP) shares sank 14% on news that the struggling retailer will raise $810 million via a public offering of 84 million shares. While this money will give J.C. Penney a cash cushion for its attempted turnaround, current shareholders will see their stock diluted.
Some traders are still bullish though. "$JCP. S&P said credit rating remains the same and they expect proceeds to be $925 million. Go Long. Bullish," TechTrader17 wrote on StockTwits.
But not everyone is convinced of a turnaround. "I would consider buying $JCP here if I had any faith in the management team - which I do not, they are a feckless bunch of scatter brains," FairOaksTrader commented.
BlackBerry (BBRY), which announced plans this week to go private, released dismal earnings Friday morning, including a $965 million quarterly loss. Still, these losses were widely anticipated, since BlackBerry had preannounced results late last week. The company's stock rose 1%.
Related: Fear & Greed Index back in fear mode
Hitting new highs: Yahoo (YHOO) rose to its highest level since late 2007, while Facebook (FB) continued its surge and hit another all-time high.
Alan Mulally drove the share prices of Ford and Microsoft Friday. Ford's (F) CEO, widely credited for the auto maker's turnaround, was cited as a possible successor to Microsoft (MSFT) CEO Steve Ballmer by the tech blog AllThingsD. Microsoft's stock rose, while Ford's dipped.