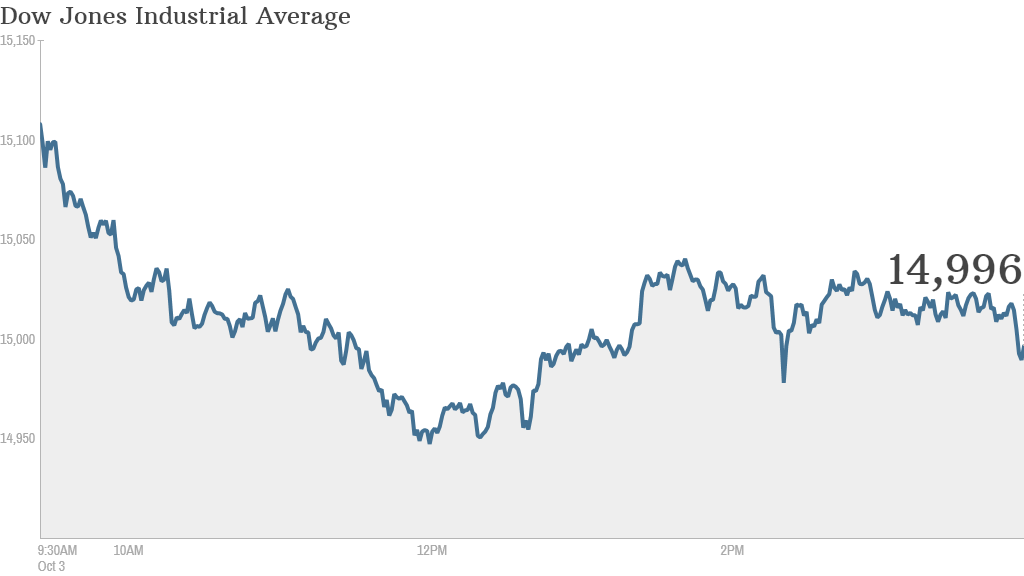 A sell-off in stocks accelerated Thursday, as major indexes fell 1% while Washington remains paralyzed and the nation approaches the deadline for raising the U.S. debt ceiling.
The Dow ended below 15,000, a psychologically important level, for the first time in almost a month. The Nasdaq and S&P 500 also declined sharply.
Meetings at the White House between congressional leaders and President Obama have failed to produce a breakthrough. Thursday marked Day 3 of the government shutdown, and Washington gave no sign of preventing a fourth. It's making investors jittery. CNNMoney's Fear & Greed index even briefly slid into Extreme Fear mode.
Thursday's losses also meant the Dow and S&P 500 have dropped for nine of the past 11 trading days,
"I think probably at the beginning of the week people didn't think it would take so long to sort out," said David Jones, chief market strategist at IG Markets in London. "The fact that it's dragged on is making people a little bit nervous."
Doug DePietro, an equity trader at investment bank Evercore, noted that the S&P 500 also broke below its 50-day moving average, a key technical level that triggered additional selling by institutional investors.
"With each day that goes by without a deal, confidence continues to wane," DePietro said.
More troubling for Wall Street is the risk that the political stalemate could prevent the debt ceiling from being raised, meaning the government may not be able to pay all its bills later this month.
Click here for more stocks, bonds commodities and currencies
What's moving: Tesla's stock ended 4% lower Thursday after a fiery crash near Seattle, Wash., sparked concerns about the safety of the car maker's Model S sedan. Tesla (TSLA) said the fire happened after the car crashed into a "large metallic object."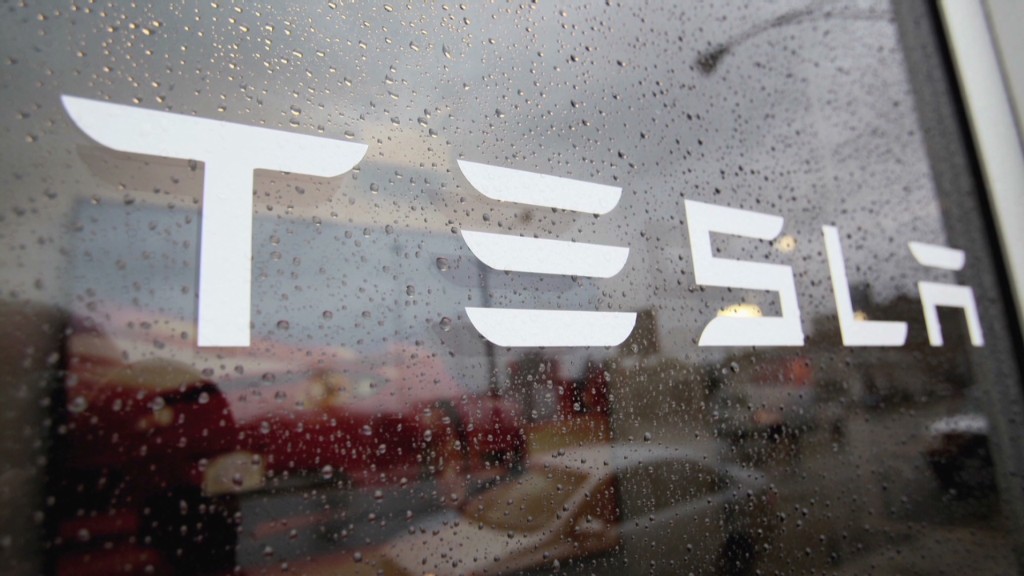 On StockTwits, trader MikeCorso showed his support for the company: "6 yrs, almost 100 mil miles driven without a fire -- ISOLATED INCIDENT. And the car warned the driver as designed. PS- I own a Model S," he wrote
Meanwhile, MercenaryJack wryly commented that "when you hear '$TSLA is on fire,' this ain't what longs want to see."
Shares of Angie's List (ANGI) lost more than 17% on concerns that the customer review site is hitting a rough patch. The company's chief technology officer left abruptly last week and now the website has drastically reduced its membership prices. Other Internet stocks that have been red hot lately, such as Priceline (PCLN), Yahoo (YHOO), Netflix (NFLX) and Facebook (FB), pulled back Thursday too.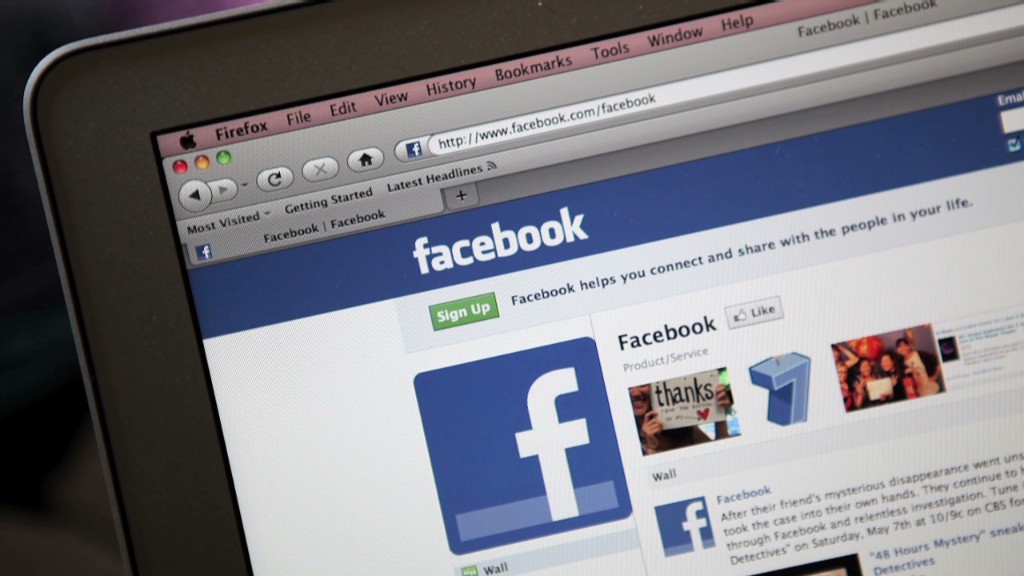 As racernic put it: "Something wrong with my screen. $PCLN red. tap tap tap. nope still red. hmmm."
Shares of Taser (TASR), maker of the eponymous stun gun, ended the day down 10%. The company, citing a "tight budgetary environment," has cut in half the price of its portable Axon Flex camera, used by police officers.
"$TASR. Yikes. Getting zapped today," said Slingshot.
Related: Countdown to a debt ceiling default
Herbalife (HLF) shares finished 7% lower, even though hedge fund manager Bill Ackman disclosed he recently restructured his short position on the nutritional supplement company to lessen his risk. The stock has more than doubled this year, making Ackman's bet a huge loser on paper.
United Technologies (UTX) edged lower after the defense contractor announced that it would likely furlough 2,000 workers starting next week, due to the government shutdown. About 800,000 federal employees have already been furloughed.
Asian and European markets ended mixed.