Washington didn't even need to finalize a debt ceiling deal to convince investors to buy stocks again.
The Dow posted its best gains of the year, adding more than 300 points, or 2.2%. Both the S&P 500 and the Nasdaq also advanced more than 2%.
The reason for the euphoria? House Republicans offered a proposal to raise the debt ceiling temporarily, while the government would remain partially shut down.
Relief rippled throughout the financial markets.
One key proxy for investor fear, the CBOE's Volatility Index (VIX) or the VIX, dropped 16%. It had spiked in recent days. CNNMoney's own Fear and Greed Index, which tracks the VIX and six other gauges of sentiment, moved higher. The index still shows Fear, but it had been flashing signs of Extreme Fear for the past few days.
Related: Investors a little less afraid
Rates on short-term Treasuries, known as T-bills, also dipped slightly Thursday, another indication that investors now believe a U.S. default is less likely.
The optimism about a possible deal also spread to European markets, which closed up between 1.5% and 2.2%. Asian markets ended mixed.
Investors have been growing increasingly concerned as October 17th, a key deadline to increase the debt ceiling, comes closer. Should politicians fail to raise the debt ceiling, the U.S. is likely to default on some of its debt or could be forced to choose between interest payments on the debt and paying for key government services.
Related: Click here for more on stocks, bonds, currencies, and commodities
Unemployment edging up? Although the government has still not reported on the latest monthly employment figures due to the shutdown, there was another weekly report out Thursday that could have made investors uneasy about the jobs market. The Labor Department's report on initial jobless claims showed a sharp jump in claims over the previous week.
What's moving: Shares of the largest U.S. banks, including JPMorgan Chase (JPM), Bank of America (BAC), Citigroup (C), and Goldman Sachs (GS), rose between 2% and 3%. JPMorgan Chase and Wells Fargo (WFC) will report their latest quarterly earnings on Friday morning. One trader is expecting healthy results.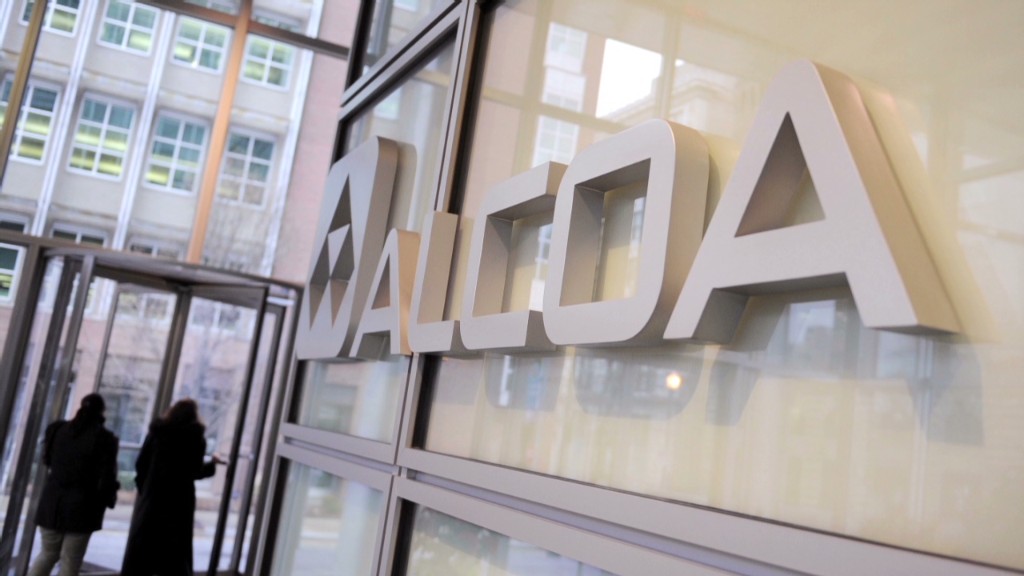 "I'm hoping that earnings from $JPM and $WFC tomorrow will be a positive market catalyst," StkCon wrote on StockTwits.
Several large technology stocks popped Thursday, including Netflix (NFLX), eBay (EBAY), Facebook (FB), Priceline (PCLN) and Tesla (TSLA). Many of these companies, which are among the hottest stocks of the year, had been hit hard in the past few days as the broader market sold off.
Related: Signs of rising default fears
"$NFLX looks unstoppable at the moment. Totally missed this trade. Won't chase," cornerpocket wrote on StockTwits.
But some traders remain skittish. "$NFLX After what I just saw and experienced ... too much downside for me," wrote terrytrader.
Shares of Citrix Systems (CTXS) sank 12%, after the software company released its third-quarter results early, saying it expected earnings and revenue to come in lower than previously anticipated.
IPO market stays hot: Four companies started trading Thursday. Biotech MacroGenics (MGNX) was the big standout, jumping more than 50%. Several companies have done extremely well in the market debuts lately, including sandwich chain Potbelly (PBPB). And investors are eagerly awaiting the upcoming initial public offering of Twitter.