Investors clocked big wins for the month of October but didn't add to their gains on the last trading day.
Stocks fell modestly Thursday, one day after the Federal Reserve said that it will do exactly what the market wanted. The Fed will keep buying $85 billion a month in bonds.
Still, even though the last day of October looks more like a trick than a treat, the S&P 500 has rallied nearly 5% this month, and the Dow Jones Industrial Average has run up more than 3%. It's been Rocktober as opposed to Shocktober. The Dow and S&P are also still hovering near all-time highs.
Related: Fear & Greed Index still shows greed
The question now is whether the bull is running out of steam.
The Fed's bond buying program has been a catalyst for an epic stock market run this year, but investors now seem to need more compelling reasons to keep pushing stocks higher.
Some investors had hoped the Fed would mention what impact the recent government shutdown had on economic growth. If the Fed sounded more negative about the economy, that might have been interpreted as a sign that the central bank may keep buying bonds well into 2014.
Investors around the globe also appear to be suffering from rally fatigue. European markets closed mixed and nearly all Asian markets ended in the red.
Related: Are investors joining rally too late?
Facebook's flip flop: Facebook (FB) faked out investors Wednesday night. The social media site's stock spiked 15% after hours when it announced that earnings and revenues easily beat forecasts thanks to strong mobile growth.
But investors became spooked when the company said during its conference call that the number of teen users who were visiting the social networking site on a daily basis had fallen.
Facebook's stock fell in early morning trading but reversed course again and closed up more than 2%, as some analysts downplayed the fears that teens weren't as active on the site.
StockTwits user Cyanus was happy to have sat out Wednesday and Thursday's wild ride. "$FB Doing nothing & staying long was the correct play, after all. Bullish."
Other investors said that there was an opportunity to make a quick buck on the volatility. "$FB honestly this stock has been a day traders dream since late yesterday," wrote TeslaMan.
Related: Is Puerto Rico the next Detroit?
China's Craigslist is booming: China's equivalent of Craigslist, 58.com (WUBA), debuted Thursday, and shares closed up more than 40%.
Expedia's (EXPE) stock jumped more than 18% on better-than-expected earnings. Meanwhile, Priceline's (PCLN) stock dipped. Shares of Priceline have been extremely hot this year, recently surging above the $1,000 mark.
StockTwits commenter contrarianspeculator thought Priceline's move down on Expedia's win as the right move. ""$EXPE: taking market share from $PCLN? A great paired trade: Long EXPE and short PCLN."
Painful quarter for the Avon Lady: Shares of Avon (AVP) dropped 25% due to disastrous quarterly results and a warning from the makeup retailer that it might have to pay a larger-than-expected fine to the SEC to settle a bribery probe.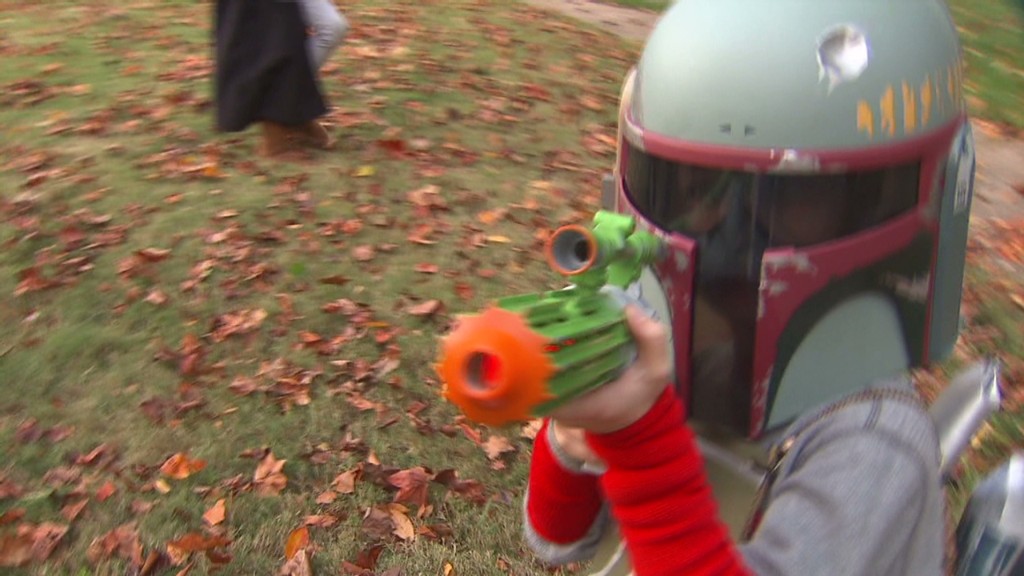 Exxon Mobil (XOM) reported a sharp drop in profits but the oil company's shares still rallied Thursday.