Good news is good news! Stocks bounced back Friday thanks to a much better-than-expected jobs report.
The Dow Jones industrial average rose more than 167 points, or 1%, to end at another record closing high. The S&P 500 gained 1.3% and the Nasdaq added 1.6%. This comes one day after stocks tumbled following a surprise interest rate cut by the European Central Bank and stronger than expected U.S. economic reports.
The S&P 500 and the Dow both ended higher for a fifth straight week. The Nasdaq, despite Friday's big gains, was still down for the week.
The economy added 204,000 jobs in October, according to the Labor Department. That is higher than the 120,000 estimate of economists surveyed by CNNMoney. The gains came despite a partial government shutdown in October, which many economists had feared would hurt the economy.
Separately, the Commerce Department said personal income rose 0.5% in September, while spending edged up 0.2%. But consumer sentiment was down in October, according to an index from Reuters and the University of Michigan.
Still, Friday's jobs report and other good economic news has revived speculation on when the Federal Reserve will begin scaling back, or tapering, its $85 billion per month bond buying program. Many market experts believe the Fed's stimulus is a key reason why stocks have surged this year.
But bond prices fell, with the yield on the 10-year Treasury note rising to 2.75%, from 2.61% Thursday. Bond prices and rates move in opposite directions. The spike in yields Friday could be another sign that the market believes the Fed will taper sooner rather than later.
Alan Levenson, an economist at T. Rowe Price Associates, said the jobs report increases the chance that the Fed could announce it will start to taper at its December meeting.
Yields surged earlier this summer on expectations the Fed would cut back its bond buying sometime this year. But not everyone believes the Fed will make a move next month. Hank Smith, chief investment officer at Haverford Trust, said many investors are still looking for tapering to begin early next year once a new Fed chairman is in place.
Current Fed chair Ben Bernanke's term is set to expire at the end of January. President Obama has nominated Fed vice chair Janet Yellen to replace him. She must still be confirmed by the Senate.
But even when the tapering process begins, monetary policy is likely to remain "extraordinarily accommodative," said Smith.
Related: Fear & Greed Index still shows greed
Stocks on the move: Twitter (TWTR) shares fell 7% on Friday, their second day of trading. Twitter shares closed at $44.90 on Thursday, a whopping 73% gain from its initial public offering price of $26 a share.
Some StockTwits users were quick to say I told you so.
"$TWTR Several of us warned bulls yesterday that the sell-off hadn't even started. Hope you listened," said BlackBerril.
Others were relieved that they stayed away from the highly-anticipated IPO.
"$TWTR Back to IPO price pretty soon. Whoever held back on buying is probably feeling good about now," said Sanjit69.
Still, some traders see Twitter, which is not yet profitable, as an attractive investment at the right price.
"$TWTR This stock has nothing but hopes and dreams. I do believe some of their dreams will come true, for now I stay out. Will buy in 20's," said Brwood6980.
Shares of the Gap (GPS) jumped nearly 10% after the apparel retailer reported strong sales for October. That's a sharp contrast with Abercrombie & Fitch (ANF), which warned of weak sales earlier this week and shut down its lingerie business.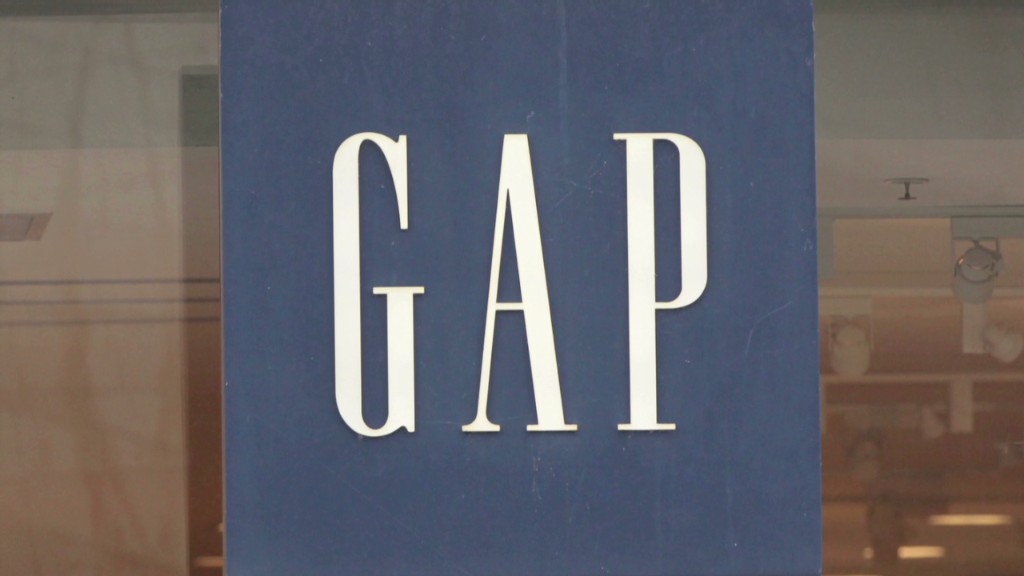 "Khakis are cool again in Oct after being uncool in Sep. $GPS," said bigelam.
Groupon (GRPN) shares rose despite disappointing earnings and a weak outlook. The daily deal site announced it was buying Korean site Ticket Monster from its top rival LivingSocial.
Walt Disney (DIS) reported slightly better-than-expected earnings and sales. The stock rose on the news.
Tesla (TSLA) shares continued to fall Friday after a Model S caught fire after a crash Thursday in Tennessee. It's the third widely-reported fire involving one of the all-electric plug-in luxury cars in just two months. The stock has plunged more than 20% since it reported its latest quarterly results on Tuesday.
European markets ended mixed. The Paris stock market tumbled after Standard & Poor's downgraded France's credit rating. Asian markets chalked up big losses despite strong China trade data.