It's been a good year (so far) for 401(k) savers, with average balances hitting another record high amid strong stock market gains and an increase in contributions.
Average 401(k) balances reached $84,300 during the third quarter, up more than 11% from $75,900 last year, according to an analysis of 12.6 million accounts by Fidelity Investments, the largest 401(k) provider in the country.
Related: How to be a 401(k) millionaire
Much of the boost has come from investment gains. While stocks dipped at the end of September amid fears of the government shutdown, the Dow Jones Industrial Average still ended the month up by more than 10% from a year prior. The S&P 500 had gained more than 15%.
Workers who have been consistently contributing to a 401(k) plan over the past 10 years saw their average balance climb by 19.6% to $223,100 during the 12 months ended in June, Fidelity said.
While people saved roughly the same percentage of their pay, higher salaries helped push overall contributions up slightly, said Jeanne Thompson, Fidelity's vice president of market insights.
Related: 'How I saved $1 million'
Fidelity also found that fewer participants are relying on "do-it-yourself" investing. The percentage of savers using managed accounts, which provide individualized investment advice, and target date funds, which choose investment allocations based on a saver's age or "target" retirement date, are also increasing, Fidelity said.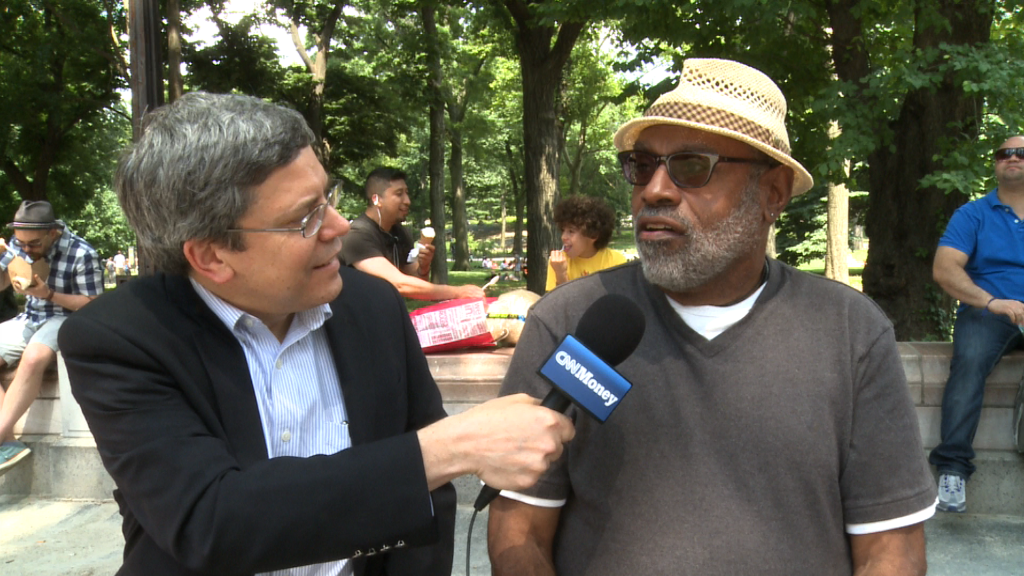 Currently, one third of Fidelity's 401(k) savers have 100% of their savings in target date funds, compared to a mere 3% a decade ago.
The hands-off investing approach is especially favored by younger investors. More than half of Fidelity's savers age 22 to 34 have all of their assets invested in a target date fund.