Wall Street traders will have to wait until next week to don their commemorative "Dow 16,000" baseball hats, but both the Dow and the S&P did end the day at record highs.
The Dow Jones industrial average, the S&P 500 and the Nasdaq all posted gains of more than 1% for the week.
The Dow is closing in on 16,000, while the S&P 500 ended a few points shy of 1,800, which would be the first time for both. The tech-heavy Nasdaq is nearing 4,000, a level not seen since September 2000, just after the collapse of the dot-com bubble.
Some believe stocks can continue moving higher in the short run as investors who have sat out the rally so far rush to get in before the party's over. Plus, stocks are still trading at compelling valuations, compared with many other assets. Bulls also say that the market surge is justified by improving economic conditions and record corporate profits.
Thomas Lee, lead equity strategist at JPMorgan, believes the United States remains in the middle of a bull market, according to a note sent Friday to clients. So it makes sense to still be buying stocks.
Lee raised his year-end target for the S&P 500 to 1,825, which is 1.5% higher than current levels.
But others warn that stocks are being inflated by the Federal Reserve's easy monetary policies.
The bears say stocks are due for a correction, which could come once the Fed begins to cut back, or taper, its $85-billion-per-month bond-buying program. That could happen as soon as next month but is more likely to take place sometime next year.
Related: China becomes world's top gold buyer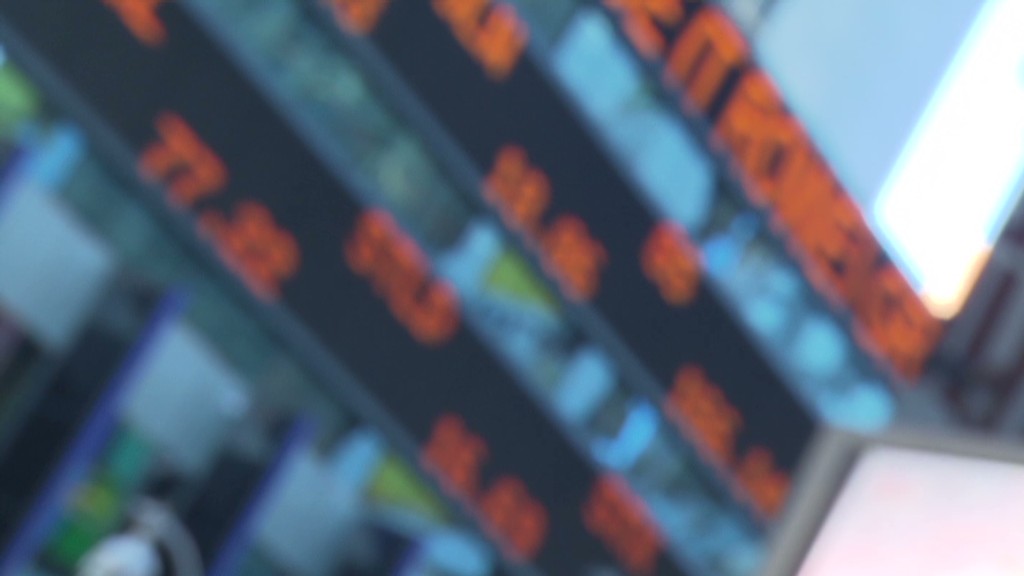 For the moment though, worries about Fed policy have been put on the back burner.
Janet Yellen, who has been nominated to replace Ben Bernanke as Fed chair, told a Senate panel Thursday that she is determined to support the U.S. economic recovery, and believes the Fed's bond-buying program still has the power to help.
"She is clearly emphasizing the need for policy to remain highly accomodative for some time," said Jim O'Sullivan, chief U.S. economist at High Frequency Economics.
Related: Fear & Greed Index approaching Extreme Greed
What's moving: Shares of J.C. Penney (JCP) rose on news that several hedge funds, including Appaloosa Management, have invested in the ailing retailer.
The stock is the worst performer in the S&P 500 this year, but it has rallied lately and will report its latest quarterly results next week.
Some traders on StockTwits are betting J.C. Penney will surprise the market with strong sales.
"$JCP turning point going higher here. All the way back up. With holiday coming and a possible new CEO will propel this one higher as ever," said JustRingDRegister.
Not everyone is so confident.
"You know this is pure speculative mkt when $JCP rallies 45% since 6.2 on 10/22," said Lach14.
Shares of two companies in the 3-D printing business were on the move.
U.S.-listed shares of voxeljet (VJET), a German manufacturer of 3D printers, jumped 6%. The company raised its outlook for the year after revenue surged 77% in the third quarter. Earnings more than tripled in the quarter.
"$VJET Why is this one rising too fast? Because it seems the company has sold 3 machine and profited 1.5 million for the quarter," said Khiemmai.
Organovo (ONVO), a company that produces human tissues using 3-D bioprinting technology, ended flat after surging 10% in early trading. The stock is up nearly 400% so far this year.
"$ONVO This is a stock but also a revolutionary idea that could change the way people live, much like electricity & the cell phone. Amazing," said KrayChi.
Shares in Exxon Mobil (XOM) were higher after it was revealed that Warren Buffett's Berkshire Hathaway (BRKA) made a big bet on the company, buying roughly 40 million Exxon shares -- worth $3.74 billion at Thursday's closing price.
Government-sponsored mortgage giants Fannie Mae (FNMA) and Freddie Mac (FMCC) both surged after activist shareholder Bill Ackman disclosed in a regulatory filing that his firm, Pershing Square, bought just under a 10% stake in each firm.
And there was another hot IPO Friday. Zulily (ZU), a daily deals site that focuses on apparel for babies, kids and moms, surged nearly 70% in its debut.