Stocks rose further into record territory Friday, as expectations that the Federal Reserve will keep buying bonds for the foreseeable future offset concerns the market is overheating.
The S&P 500 closed above 1,800 for the first time ever. The Dow Jones Industrial Average rose to a new all-time high above 16,000, a key level crossed for the first time this week. The Nasdaq rose nearly 0.5%, and is less than 10 points from 4,000, a level not seen since 2000.
The Dow and S&P 500 both ended higher for a seventh week. The Nasdaq posted its third consecutive weekly gain.
Since January, the Dow has climbed by 22%, the S&P 500 is up by 26% and the Nasdaq has soared by 31%.
The surge is thanks in large part to the massive stimulus program administered by the Fed, which has supported the economic recovery with monthly bond purchases.
Related: Fear & Greed Index remains in Greed territory
With stock prices at such lofty levels, some investors say the market is becoming too expensive and the risk of a sell-off is increasing.
"When valuations start to get stretched, that's when we get nervous," said Wasif Latif, vice president of equity investments at USAA Investments. "This thing can go on for a while, but we're becoming more cautious."
The S&P 500 is now trading at 15 times earnings estimates for the next 12 months. That's up from a level of about 12 at the beginning of the year and is just above the market's long-term average.
Latif said he's focusing on dividend-paying stocks, which tend to outperform in a down market. Some of the top holdings in his firm's USAA Income Stock fund are General Electric (GE), Microsoft (MSFT), Johnson & Johnson (JNJ) and Chevron (CVX) .
Bernard Kavanagh, vice president of portfolio management at Stifel Nicolaus, said stocks are no longer cheap but he still thinks they are fairly valued. He still expects stocks to move higher in the short-run as investors move money off the sidelines.
"A lot of the people who had been anticipating a pullback are realizing that they've missed some significant gains, and they want to get into the market," he said.
Kavanagh said a drop of between 10% to 15% cannot be ruled out, but he dismissed claims the Fed is inflating a bubble in the stock market. Stock valuations would be much higher if the market were in a bubble, he added.
"I don't think the market tops until people get more greedy," he said.
Along those lines, CNNMoney's Fear and Greed Index, which it looks at seven indicators of market sentiment, is currently in Greed mode. But the index was showing signs of Extreme Greed just a week ago.
Related: Banks warned on high-interest loans
What's moving? Charter Communications (CHTR) is said to be nearing an agreement with lenders on financing for a bid to buy Time Warner Cable (TWC), sources told the Wall Street Journal. Shares of Time Warner Cable jumped on the report, as did Charter's.
Cablevision (CVC) and Comcast (CCV) also rose as the report led to speculation that Comcast may also bid for Time Warner Cable, a move that could usher in a new wave of mergers in the industry.
However, one trader on StockTwits was skeptical any deal would be done.
"$CMCSA $TWC $CHTR never going to happen," said tivoboy.
Another suggested that consolidation in the cable business makes sense as more consumers watch TV and movies online.
"Media companies making play for media distribution companies to defend against industry disruption re: $AAPL $GOOG $AMZN...$TWC," said harmonicreasoning.
Shares of Biogen Idec (BIIB) soared to an all-time high on reports the company's multiple sclerosis drug cleared a regulatory hurdle in Europe. One trader noted that other biotechs, such as Celgene (CELG) and Gilead Sciences (GILD), were also surging.
"Market is talking here and it's saying BUY BIG BIOTECH! $BIIB $GILD $CELG or just buy the $IBB etf's Bullish," noted AskLou.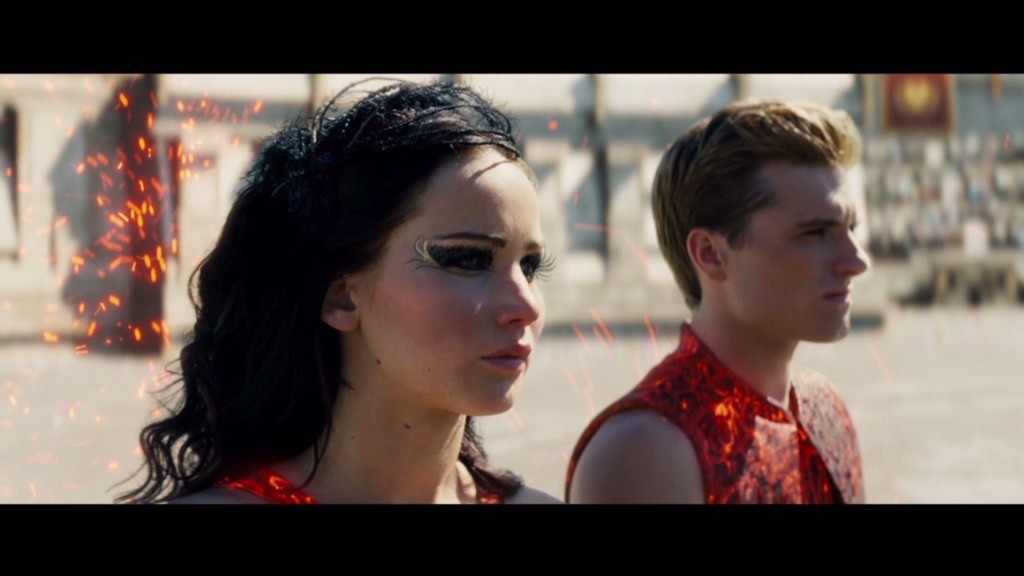 Shares of movie studio Lion's Gate Entertainment (LGF) were higher. Investors are betting on a huge opening at the box office for "Catching Fire" -- the second movie in "The Hunger Games" franchise -- this weekend.
"$LGF Analysts believe Fire has potential to eclipse 2012's The Hunger Games, which took in nearly $700M worldwide," said abubnic.
Microsoft (MSFT) shares were up as the company's new Xbox One goes on sale. This is Microsoft's first new gaming console in eight years.
Foot Locker (FL)shares rose to an all-time high after the retailer reported better-than-expected quarterly results.
European markets ended mixed. Most Asian markets closed the week on a positive note.