It was an incredible November for stocks in what's been an amazing year for the market. Will the rally continue in December?
The Dow Jones industrial average and the Nasdaq both ended November with a gain of about 3.5%. The S&P 500 advanced almost 3%. The Dow and S&P 500 are near record highs, while the Nasdaq rose above 4,000 last week for the first time in 13 years.
So far this year, the S&P 500 has soared nearly 27% in the latest phase of a bull market that started in March, 2009.
If history is any guide, stocks should head even higher in December. Over the past 30 years, the S&P 500 has gained in December 80% of the time, according to data from Schaeffer's Investment Research.
Stocks often benefit in the last month of the year as fund managers bulk up on the best performers in an attempt to "window dress" portfolios.
But with prices at record highs, there are growing concerns that stock valuations are becoming stretched. The S&P 500 is currently trading at more than 15 times next year's earnings estimates, which is slightly above the long-term average.
The week ahead brings a slew of economic data that could give investors a better sense of when the Federal Reserve may begin to scale back, or taper, its massive stimulus program.
The main event will be Friday's jobs report for November. The Fed has said that continued improvement in the labor market could trigger a reduction in its monthly purchases of $85 billion in Treasury bonds and mortgage-backed securities. Job growth was surprisingly strong in October, despite a temporary shutdown of several parts of the federal government.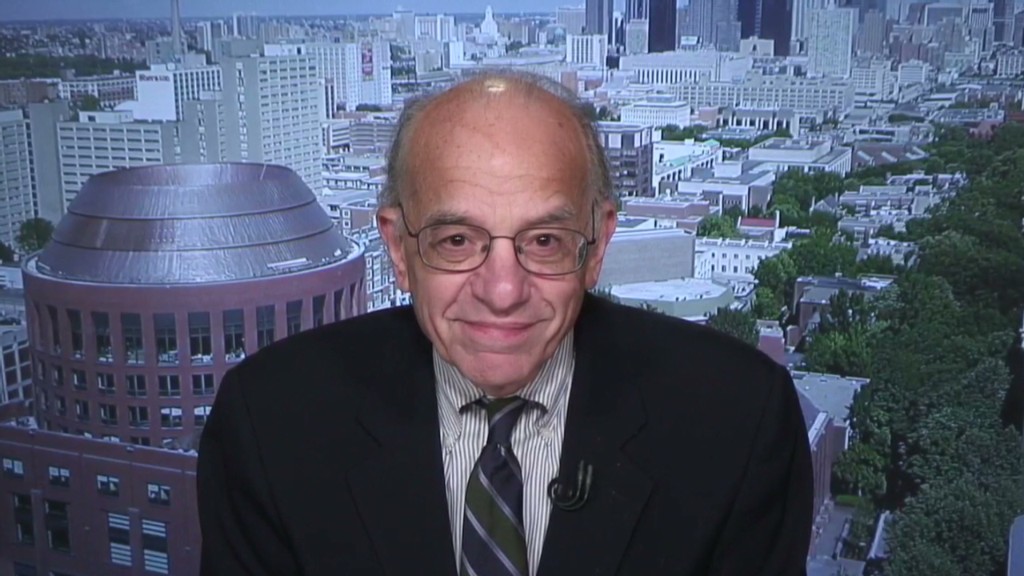 Investors will get a second reading on third-quarter U.S. gross domestic product on Thursday. Data on manufacturing and new home sales are also on tap this week.
The economy has been gradually recovering over the past few years and corporate profits have soared. But many experts believe the biggest driver of the nearly five-year-old bull market has been the Fed's stimulus policies and record low interest rates.
While most investors expect the Fed to stay on hold into next year, some believe there's a chance it could announce plans to taper at its policy meeting later this month.
Related: CNNMoney's Fear & Greed index shows investors are greedy
Other than the eventual tapering by the Fed, there is not much standing in the market's way, according to Terry Sandven, chief equity strategist at U.S. Bank Wealth Management.
Still, Sandven wrote in a report that a "modest pullback" would not be surprising given how far stocks have run. A drop of between 4% and 10% for the S&P 500 seems "plausible" once the Fed decides to taper, depending on how high interest rates rise, he added.
How strong was Black Friday? The retail sector will be in focus this week as results from the first weekend of the holiday shopping season are announced. An early report from the research firm ShopperTrak showed sales in much of the country on Thursday and Friday up slightly over last year.
Wal-Mart (WMT), Macy's (M), J.C. Penney (JCP), Kohl's (KSS) and Sears (SHLD) all opened their doors a day early this year, offering shoppers a head start on Thanksgiving day. It appeared that the strategy may be working as stores reported good traffic on Thanksgiving night -- traffic that appeared to cut into their Black Friday business.
Investors are also eager to see how consumers responded to promotions by Best Buy (BBY), Apple (AAPL) and Amazon (AMZN). And consumers are expected to be busy clicking away for deals on their phones, tablets and PCs Monday, a relatively new holiday shopping tradition that has been dubbed Cyber Monday.
Expectations for the whole quarter are relatively low though. Morgan Stanley has predicted the weakest fourth-quarter sales growth for retailers since 2008. Despite the rising stock market and improved hiring, most consumers are still feeling cautious about spending, according to the Conference Board's index of consumer confidence.