Investors returned from the holidays in a cautious mood, starting the first full week of 2014 with some light selling.
The Dow Jones industrial average, the S&P 500 and the Nasdaq all ended Monday modestly lower.
And there's a new index in town! CNNMoney's Tech 30 Index made its debut. The index is designed to give investors a snapshot of 30 tech industry leaders around the globe.
The index includes U.S. tech heavyweights such as Apple (AAPL), Google (GOOG), Microsoft (MSFT) and Facebook (FB) as well as international companies Baidu (BIDU) and SAP (SAP). The Tech 30 was up slightly.
After starting the year with a lackluster performance last week, stocks could continue to tread water in the run-up to Friday's big jobs report.
Investors are also awaiting the release of minutes from the Federal Reserve's December meeting, when it announced plans to trim its monthly bond purchases by $10 billion to $75 billion beginning this month.
Later Monday, the U.S. Senate is expected to confirm Janet Yellen to serve as the next chair of the Federal Reserve, after Ben Bernanke's second term ends in January.
Related: Read more about CNNMoney's new Tech 30 index
Fool's gold? Gold prices briefly plunged $30 an ounce before bouncing back. The move triggered a 10 second pause in trading after a "velocity logic event" occurred, according to a spokesman for exchange operator CME Group. Velocity logic events are relatively common in electronic markets, the spokesman said. They provide a brief window for investors to modify or cancel orders, he added.
While the CME spokesman said there were no erroneous trades, there was rampant speculation on StockTwits about what caused the drop. Some compared it to the 2010 Flash Crash in stocks, while others claimed that gold prices are being manipulated. But most were just trying to figure out what happened.
"Very erratic & unusual trades in $GLD last couple minutes - wonder what that is about - perhaps news pending" said BenCBanks.
In corporate news, Men's Wearhouse (MW) launched a hostile bid for rival suit seller Jos. A. Bank (JOSB). After a series of friendly offers and counter offers, Men's Wearhouse made a $1.6 billion cash bid and notified that it will nominate two members for its board of directors.
Related: Fear & Greed Index still shows greed
Liberty Media Corporation (LMCA) unveiled a complex proposal to take full control of satellite radio company Sirius XM Holdings (SIRI) by swapping stock. Liberty already owns a controlling stake in Sirius, but one analyst said the move is linked to a potential deal between cable companies Charter Communications (CHTR) and Time Warner Cable (TWC).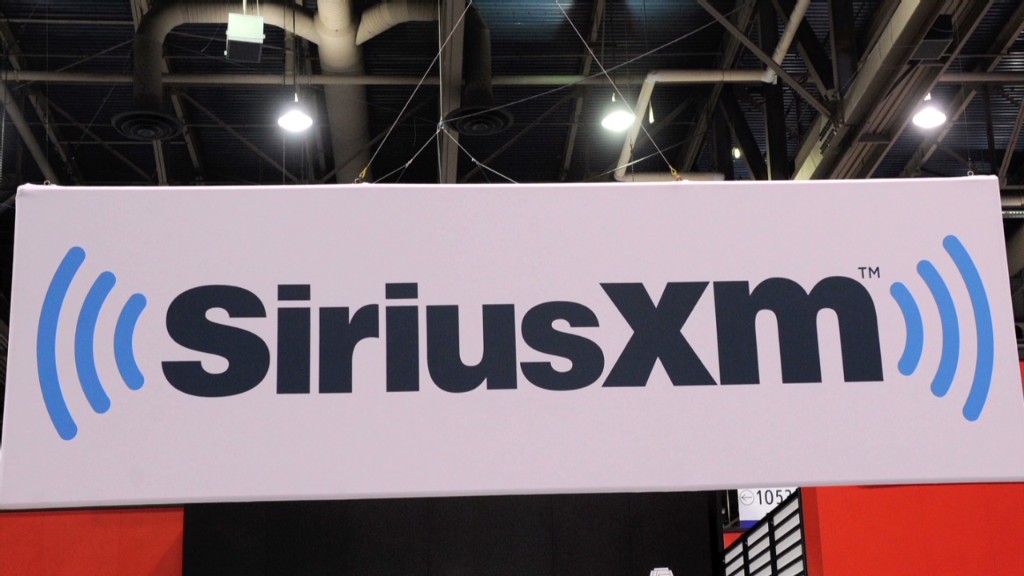 Charter, which Liberty also owns a stake in, has reportedly been in talks with major banks to borrow money to fund a possible bid for Time Warner Cable.
Shares of Twitter (TWTR) fell 4% after the stock was downgraded by several analysts. Twitter had a strong rally last month, but shares have been volatile recently as analysts have warned that the stock is overvalued.
Bearish traders on StockTwits seized on the downgrades.
"$TWTR This stock is way too overvalued. With the downgrade, Id make the wager we'll see the 50's this week," said drhee2k.
Twitter shares were trading around $66, down from a high near $75 in late December. But Twitter wasn't the only stock moving in response to an analyst report.
"I wonder what made more money today, MS downgrade of $TWTR or GS upgrade of $SCTY?," said soopy9.
SolarCity (SCTY) shares jumped after being upgraded by Goldman Sachs (GS). SolarCity's chairman is Tesla (TSLA) CEO Elon Musk. Meanwhile, First Solar (FSLR) shares tumbled after Goldman downgraded the stock in the same report. But one trader quipped about how the two big moves canceled each other. The Guggenheim Solar (TAN)exchange-traded fund barely budged.
"Goldman cuts First Solar to Sell (down 9%), raises Solar City to Buy (up 9%). Investors in the solar ETF yawn (flat). $FSLR $SCTY $TAN," said reformedbroker.
European markets ended mixed after the latest purchasing managers' survey showed the euro zone services sector lost some momentum in December. Many Asian markets ended lower. The latest report from HSBC on China's services sectors showed a slower rate of growth in December, adding to the downbeat tone.