Stocks bounced back Tuesday, a day after suffering a steep drop Monday.
The Dow finished up more than 70 points. The S&P 500 and Nasdaq also closed higher, as did CNNMoney's Tech 30 Index.
Markets haven't had an easy go of it this year, with the Dow still down about 7% in 2014. Stocks took a beating Monday, after key manufacturing data for the United States came in way below Wall Street forecasts.
But some market strategists felt Monday's plunge may have gone too far and that stocks were poised to recoup some losses. Analysts at Capital Economics said the sell-off Monday was "overdone" and that stocks will recover over the remainder of the year. They blamed Monday's poor manufacturing numbers on unseasonably bad weather and said that further economic data could reflect a similar pattern.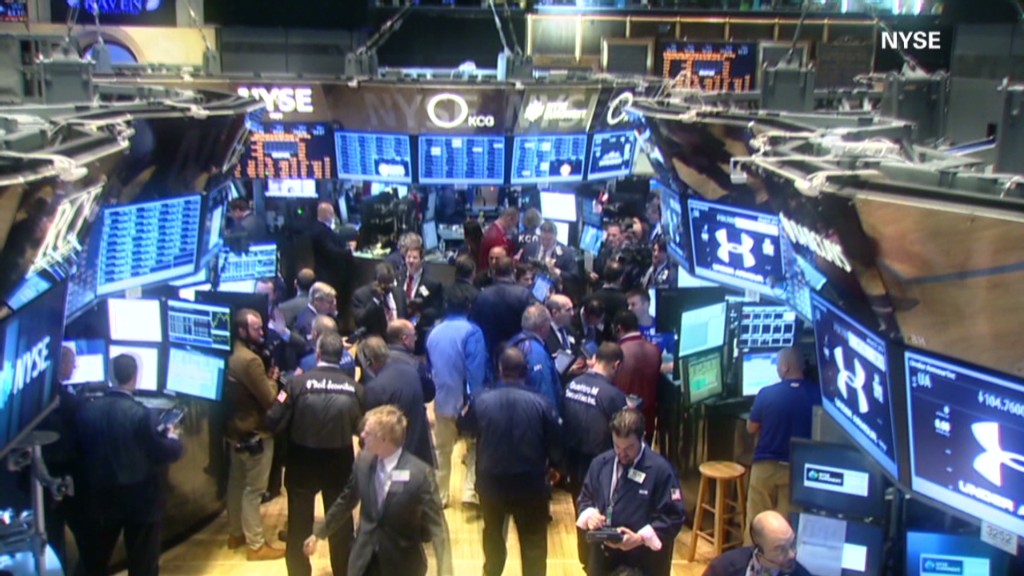 The big event happens Friday, when the government releases its monthly jobs report. Investors will be looking for signs that the U.S. economy is expanding at a healthy pace, as many economists have maintained.
Related: Fear & Greed Index still in extreme fear
What's moving: Microsoft (MSFT) shares closed slightly lower after initially rising when the company named Satya Nadella to be its new CEO, replacing Steve Ballmer. The news was expected, and investors are hoping that Nadella, who has led the company's rapidly growing cloud software division, will be able to help Microsoft become an even bigger presence in the cloud market.
But some traders on StockTwits were skeptical that Nadella can breathe new life into the software giant.
"$MSFT Wrong HR practice is the key MSFT issue. They promote only veterans who is not able to bring the fresh vision :-(," lamented sporitus.
"$MSFT ...they took how long to make an internal appointment?" said topgoalscorer. "$MSFT needs an overhaul not a tweak!"
Michael Kors (KORS) shares surged 17% after reporting stronger sales and profits than expected. The luxury retailer's stock hit an all-time high and was the best performer in the S&P 500.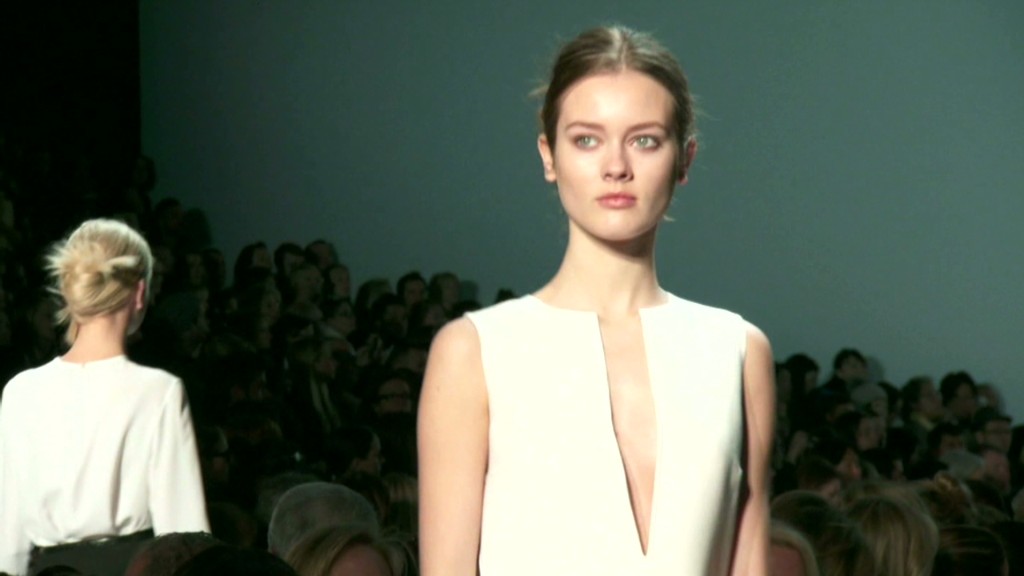 "$KORS Well this is a slap in the face to those who said that "retail" is done!," said girlytrader.
But StockTwits trader LegacyCap felt the company's earnings were more a reflection of the high-end market, rather than an overall retail trend.
"...$KORS earnings go to show that flight to quality happens on the retail side too...those that have will spend," he said.
Shares of KFC-owner Yum! Brands (YUM) jumped after it reported better-than-expected earnings, despite continued sluggishness with its KFC business in China.
J.C. Penney (JCP) shares fell around 11% to new multi-decade lows even though the struggling retailer reported same-store sales growth for the holiday season. The company's management team is desperately trying to deliver on a much-hyped turnaround strategy.
"$JCP This was the holiday season, still not convinced if this is really the first sign of a sustained turnaround," said The_Realist.
Twitter (TWTR), a member of CNNMoney's Tech 30 Index, gained nearly 2%. The company will release its first earnings report as a public company Wednesday.
ARM Holdings (ARMH), another member of the Tech 30, reported fourth quarter earnings that disappointed some investors, sending shares lower.
Meanwhile, Asian markets suffered another battering Tuesday, taking their cue from Monday's sharp sell-off in U.S. stocks.
Japan's Nikkei index fell 4.2%, extending its losses this year to just over 14%. The slide has put the index well into correction territory, and erased a chunk of last year's stunning 57% gain. Hong Kong's Hang Seng also pushed into a correction, dropping nearly 3%. European markets ended mixed.